What do think makes people rush to grab a deal as quickly as possible on an e-commerce website? The answer is very simple. It's a countdown plugin. These plugins are used by marketers to create an urgency for a particular product. Most web developers have opted for jQuery countdown timer so many times. jQuery Countdown plugins help creates a psychological factor that generates an anxiety in the customer to purchase a product or act quickly. A countdown clock on e-commerce sites informs the customer that they are a deadline for the product or services.
The interesting thing about jQuery timer Plugins is that it supports multiple options. You can use it for promotions, event pages, flash sales, etc. Assuming you want a dual countdown format, it's available on this plugin. Other formats available are transition effects, callback functions, setting up the countdown to your customer suit the time zone. jQuery Countdown is a premium plugin. Although you get some features from free plugins but premium plugins have advanced features. jQuery timer plugins have multiple style skins, highly customizable, attractive, and so on.
You Might Like This Also :
Best Simple Countdown Timer Jquery Examples
Premium plugins are not as expensive as you may think. jQuery Countdown Plugin is affordable and pocket-friendly. This plugin will help you present your skills, resource limits, etc. If you're launching a new website or intend to carry out a maintenance, this plugin will help you inform your customers how long it will take to gain in a stylish way.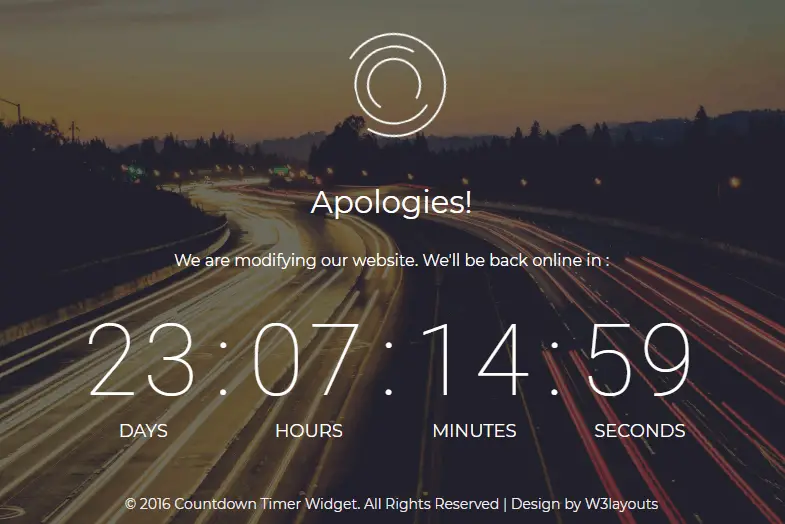 Features of a jQuery Countdown Plugin
Although, some features have been listed above, here is a comprehensive list of jQuery timer Plugin features;
Beautiful animation: They have all sorts of progress animation options. It has more than 20 tween easing methods.
10 Presets: You can pick one of the presets to conclude your design or you can use one in the beginning or build yours.
Shapes and Directions: Are Vertical, Horizontal and Circular progress bars.
Responsive and compatible with any mobile device.
Fast performance.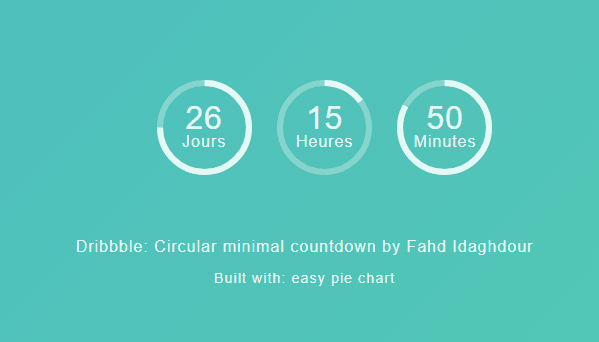 CSS-Only Countdown Clock
Take a look at some jQuery Countdown Plugin;

Flat Responsive Countdown Widget
This ultra moderm timer has a nice animation. You can chnage the background image of the back panel and make it unique.

FlipClock.js jQuery Countdown
This plugin reproduces this effect to present anything that has to do with time. It can work as a clock, countdown or timers. You can personalize it completely with CSS.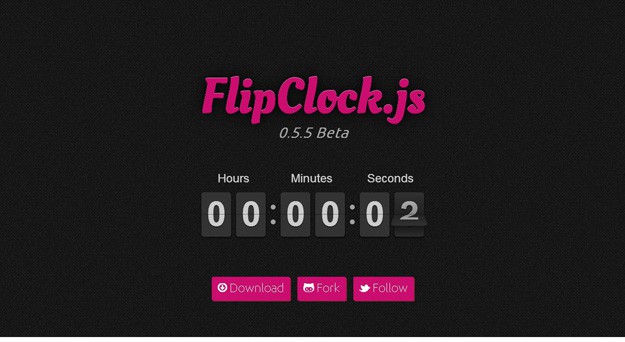 Countdown.js Countdown Seconds
This plugin is a JavaScript library that is used to calculate and display the times span between two dates. Countdown.js calculates the values nonstop because time goes on. It also generates a steady accurate output.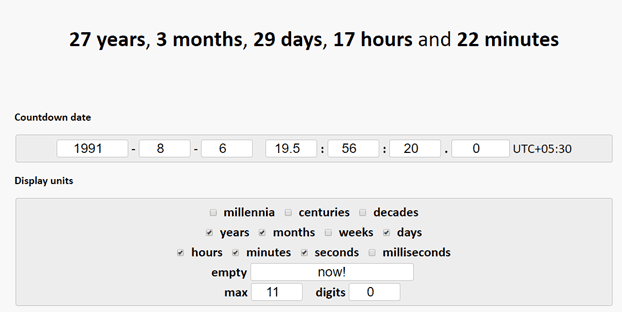 Final Countdown Plugin jQuery
Final Countdown is a fantastic jQuery plugin. It countdown in seconds, minutes, hours and days.

Javascript countdown timer code
This plugin is a handy and nice javascript countdown timer code plugin. It allows you to customize the format, width or height easily.

dsCountDown Countdown Timer jQuery
dsCountDown is a very simply plugin. You can use it to customize a countdown timer that accommodates local and server time.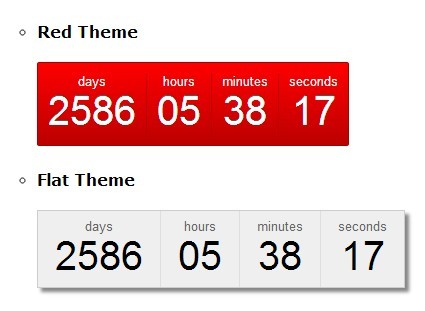 timeTo Jquery Timer Start Stop Pause
This jquery timer start stop pause plugin is simple and straightforward to use. It has a digital clocks or timers.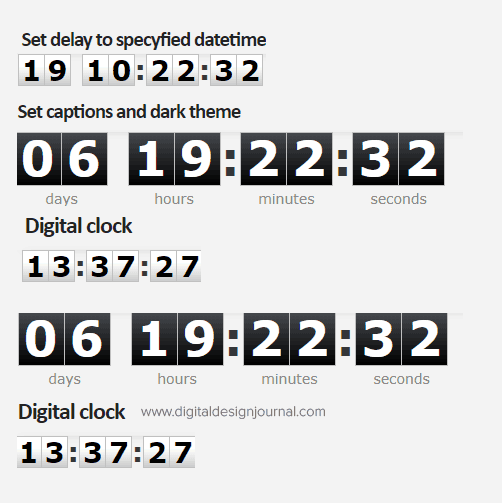 TimeCircles Countdown Timer jQuery
TimeCircles is a good jQuery plugin. It has a beautiful platform to either count down or count up.

Bootstrap 4 Countdown Timer
This countdown used the native Bootstrap 4, so there is not need more complex coding. It combines jQuery countdown with boostrap.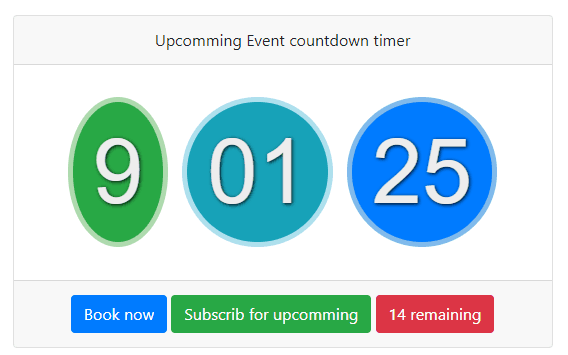 Jquery Stopwatch Code
You can use this plugin for free. It has a large collection of jquery stopwatch timer library and it has various customization patterns.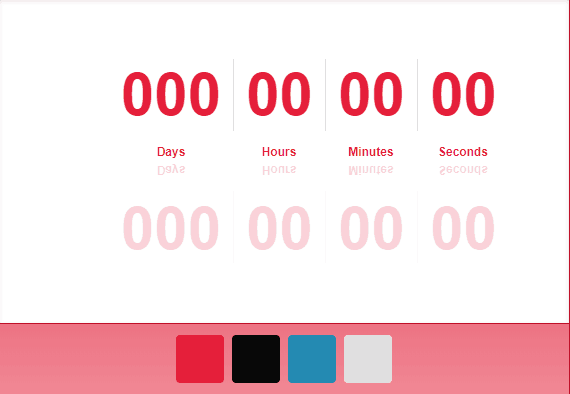 Countdown Timer in HTML
This snippest shows you the remaining as a simple count down. You can customize it everyhitng in this code.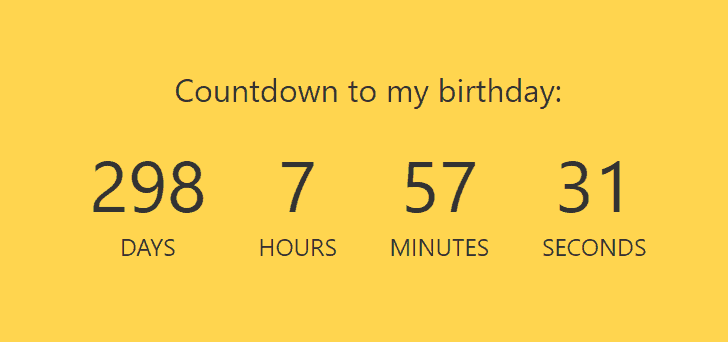 Fancy Countdown Timer Loop
Fancy Countdown is one of the best jQuery plugin. The settings are very easy to use.

KK Countdown Jquery Countdown Styles
This plugin counts down to future dates.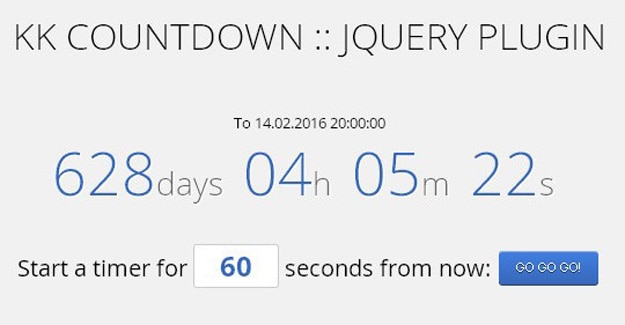 jQuery Reverse Countdown Timer
Just like the name implies, it's countdown in reverse. You will also see a current time.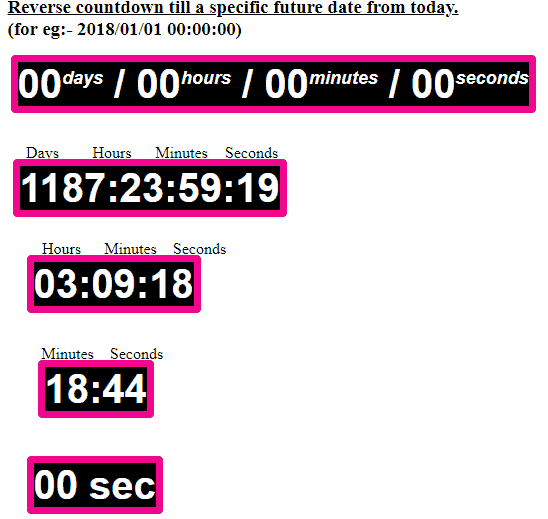 CountdownCube : jQuery Rotating 3D Cubes Countdown Plugin
This jQuery Plugin displays the countdown in 3D cubes.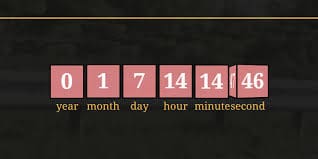 SyoTimer : Jquery Countdown to Midnight
jquery countdown to midnight plugin has a callback at the end of the countdown and other amazing features.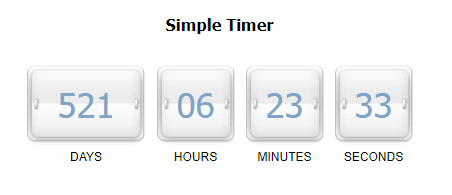 Jquery Countdown Timer Minutes and Seconds
This plugin provide the primary functions that help you create a classic countdown.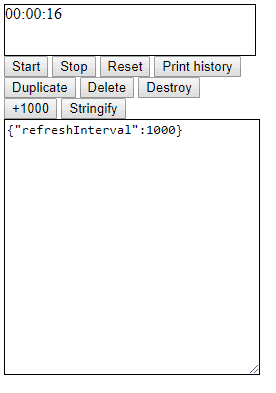 Reflejo Countdown Timer jQuery
This jQuery plugin is a free countdown lightweight 3D plugin.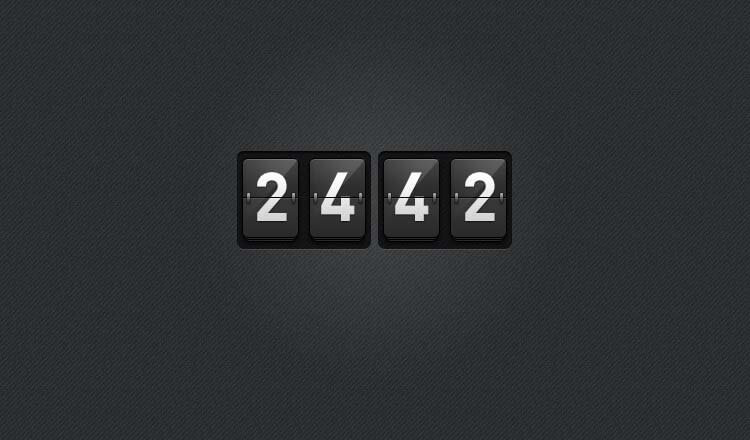 DWB Countdown – Simple easy to use Free Counter Plugin
This countdown informs your customers when to also download from a specific link.

Countdown Timer For Quiz
As a web designer you can add a Led style countdown to your site. This timer is very usefull for quiz .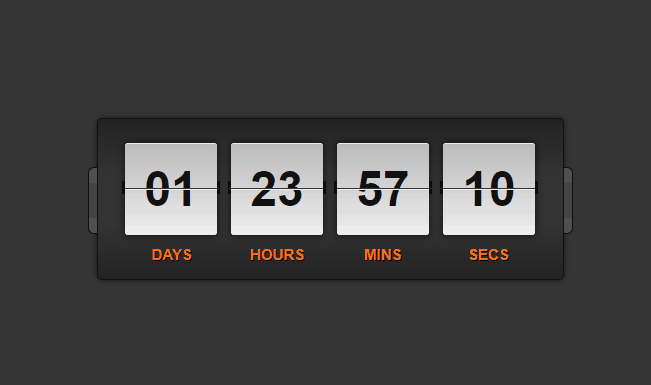 Tempus Jquery Circular Countdown
Tempus is designed as a plugin for circular style timer. The visual aspect of this plugin is designed with Raplhael js. It's compatible even with old browsers and the visual part is displayed as SVG.