Inexperienced website developers all have one thing in common, and that is the fact that they love to fill their pages unnecessarily with too many contents. Sometimes they just make their contents too long and you cannot help but wonder why. End users need to get around your page as easy as they can and one way to ensure that is by splitting your contents into different pages.
While it is evident that splitting your content is a good practice for efficient customer interaction, it can be quite hectic trying to get this done manually. Well, you can say goodbye to hardcoding your HTML pages for this single reason, because there are plenty of JQuery Pagination Pluginsto help you get this done.
These plugins do not only separate your contents for you, but they also allow your users to access your pages in a more convenient manner. JQuery Pagination Plugins are very essential if you want to ensure maximum customer engagement.
You Might Like this:
Simple Jquery pagination demo with source code
Hence, in here, we've got 35 simple free plugins in this category to make navigation around your website a lot easier than it already is.
Slanting Style Pagination CSS3
When you wish to create a difference, this pagination is all you need. The slanting appearance of the different page options, add attractive effect to the entire web platform. This is light coloured background pagination, where the page you hover over, gets highlighted, making it easy to identify.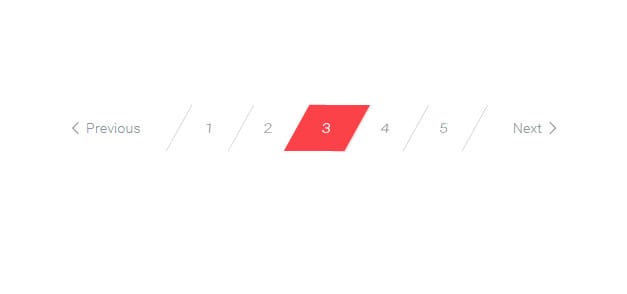 Responsive Magic Line Pagination
This is an example of animated pagination which is responsive in its approach. There is a magical line that appears on top of the page you hover upon. This magical line automatically moves based on which page number you move your cursor to. The design not only looks awesome but is effective too.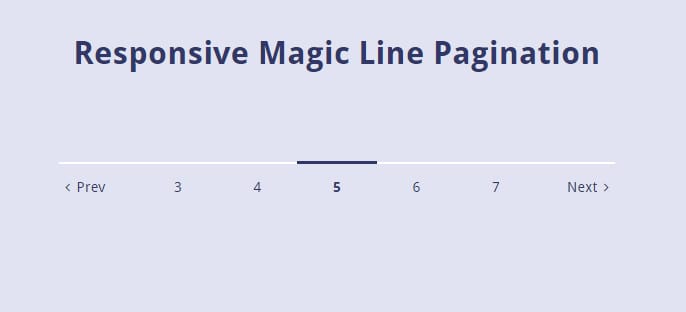 jPaginate – Jquery dynamic pagination example
This plugin has a slider and it's quite user friendly. You would not have to struggle with implementing it on your website.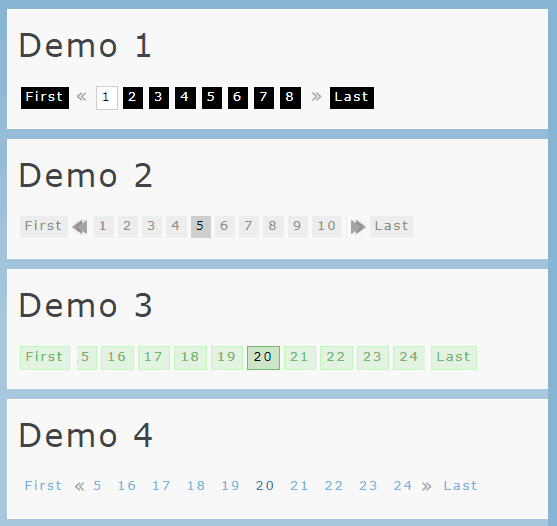 Smart Paginator
You need to eliminate the clutter of content on your website, and this plugin affords you a comfortable way to achieve that. It also has the ability to help you sort your data on the client side.

Pagination for Sliders
This design is a brilliant piece when it comes to building innovative paginations. These are user-friendly as they brighten and enlarge the page icon you are currently hovering on. It seems like a signal indicator and uses great colours that make the pagination menu attractive and exceptionally good. Beautiful Data
If you desire some nice plugins that can add some more liveliness to your web page, then you can go for Beautiful Data. It is highly supportive of features like sorting and paginating. You can equally use it to access data from JSON and CSV.

Pagination in White & Dark with CSS3
This pagination may look simple and usual, but it is still widely used across many platforms. It is a light and dark pagination style that is user-friendly as well as effective. This pagination by Premium Pixels' is the perfect blend of colour choices that complement each other.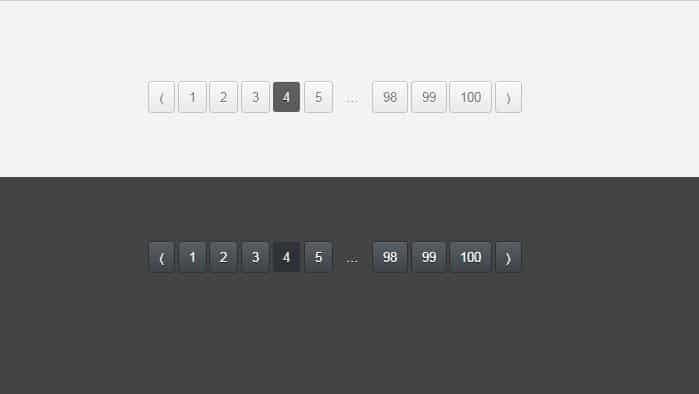 Easy Paginate jQuery plugin
This JQuery Pagination plugin has got some of the most compelling features that any web developer would wish. It is easy to implement and it runs lightly on your server.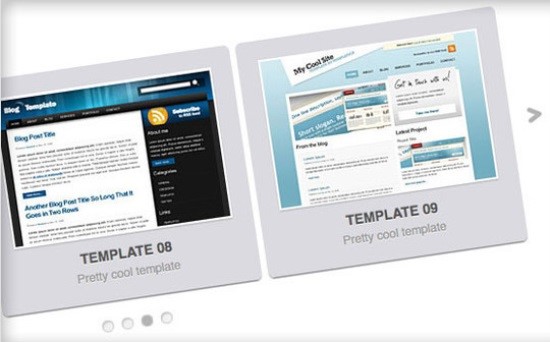 Pagination with Image Thumbnail Preview
If you wish to create an ever-lasting impression, these paginations with thumbnail previews steal the show. These are quite similar to tooltips pagination but when you click on any circular button, a thumbnail image would pop-up in place of textual information, indicating what that page link contains. One should know that it's an effective marketing strategy that promises you great returns in the future.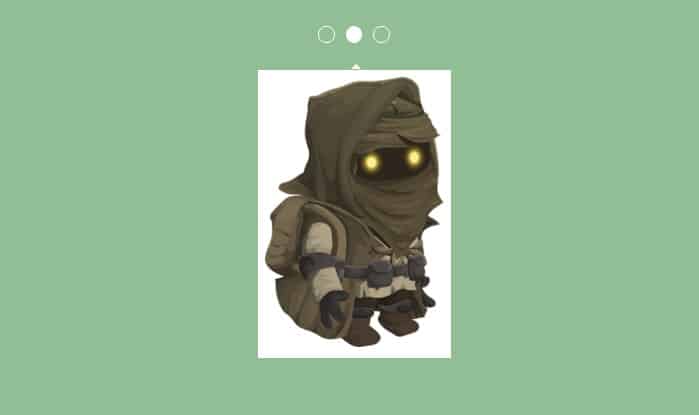 jqPagination
This jQuery plugin comes with a new pattern of arranging your content. It validates your requests before executing. Try this plugin and see how it works.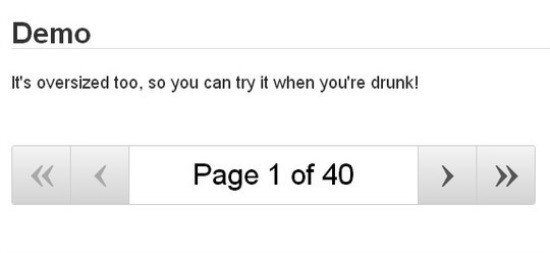 Bootpag – Bootstrap Pagination Example
Bootpag is a plugin that works fantastically well with Twitter Bootstrap or any other HTML page. Its dynamic nature is something that can be very useful in the course of your work.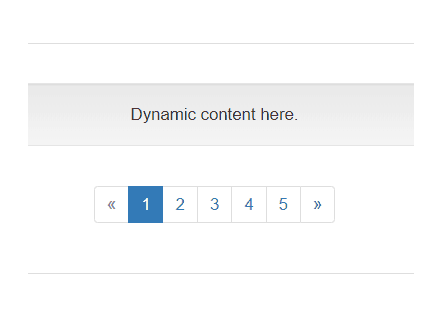 Responsive Pagination Built with Flexbox
A blend of HTML and CSS features, the responsive pagination is easy to maneuver. You can use the arrows present at the either ends to navigate through the pages. It is a simple yet elegant design that is built using Flexbox, i.e., a layout that helps fill the available space efficiently.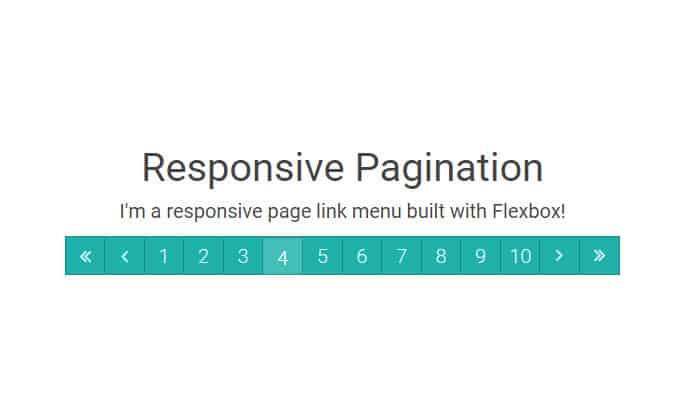 Sweet Pages: jQuery Pagination
Get your contents to be more SEO friendly with this plugin. It is also very useful for slideshows, comment threads and other related content structure.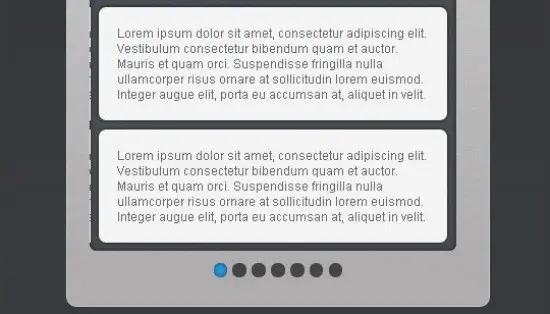 jPages – Free jQuery Pagination Plugin
JPages gives you some smart customizable features to make your web page look great. It also provides you with other plugins such as start page, start range, etc.