Disclosure: This post may contain affiliate links, which means if you will make any purchase through our links, we may get some commission at no extra cost to you.
Plugins add to the aesthetic of a website, it is part of what makes and shapes any website. If you have a website that has a lot of pictures and videos on display, you definitely need these 360-degree panorama plugins. These WordPress 360 degree Panoramic Image Viewer serve for media purposes by enhancing the outlook and feel of your website. This has become the hotshot because of its 3D effects, wide-angle views and the WOW effect it leaves on-site visitors. With the WordPress 360 degree plugin, you can add the 360-degree panorama effects to your websites posts, widgets, pages, media and so much more. The WordPress 360-degree plugin will also help showcase your products and services in a panoramic way, to all the customers who visit your website. It enables customers or site visitors to take a detailed 3600 spin of the products and services in a step by step process. Adding the 360-degree Panoramic Image Viewer to any website is very easy, by using the shortcode generator tool. Site visitors will be able to explore and navigate through media or equally create a virtual tour for customers and clients using the WordPress virtual tour plugin.
WordPress 360 Degree Plugins
Getting these plugins on the internet is not easy and getting the best ones for free is even harder. But we have selected the best of the best WordPress 360-Degree Plugins, both the paid and free ones, for your next project and to further enhance your websites. These plugins adapt to any screen. Here are some of the most amazing and fantastic WordPress plugins which are all compatible with the latest WordPress version. Below are the 20+ Best 360 Degree Plugin for you.
You Might Like this:
iPanorama 360 Degree Virtual Tour Builder Wordpress Plugin
iPanorama is used to create virtual tours in 3600. Also it is widely used as a WordPress real estate virtual tour plugin. This virtual tour builder plugin lets users create high-quality static images, video, text and more in 3D sequence without any technical know how. It is highly responsive to any device, browser, and is easy to customize. Create presentations, maps and interactive tours for customers/visitors on your website with this plugin to give your website traffic boost. Just like Magic 360, this plugin is not free but costs just $25 for a duration of 6-months which can be extended to $99 with unlimited features and support. Some of its features include the provision of numerous scene options (cylinder, sphere or cube), thumbnails, autoplay and hotspot mapping. Check this WordPress plugin using the link below.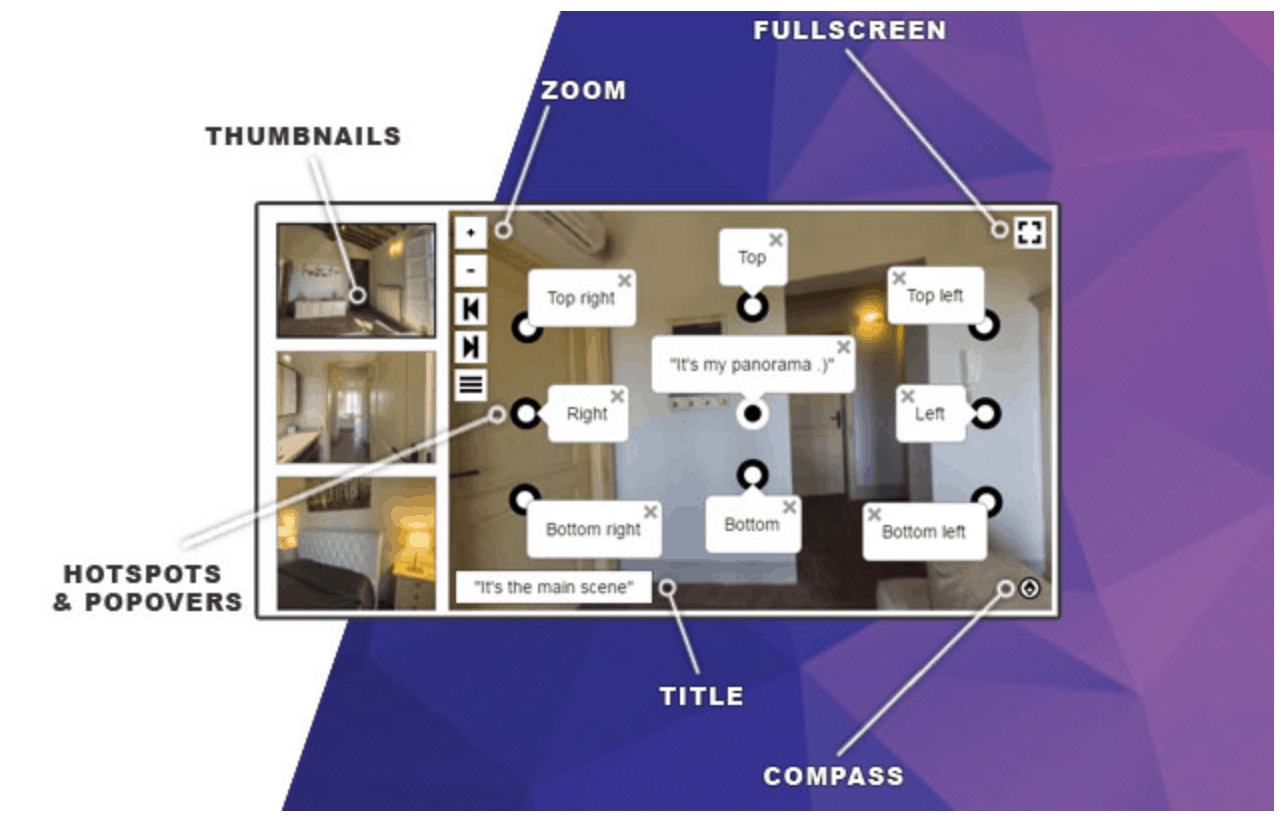 WP VR – 360 Panorama and Virtual Tour Creator for WordPress
WP VR is an exclusive WordPress plugin developed by RexTheme that is used to create amazing 360 virtual tours. You simply need to provide 360 panoramic images, and this plugin will turn them into a realistic virtual tour. You can set up a virtual tour where users can navigate a 360 view of your location, switch between several spots (or rooms), get information on items on the location, zoom in and out to get better view, and get an overall idea about how your place may look in reality. It has a simple user interface and detailed tutorials to help you create virtual tours easily. Plus, you get quality support at all times.
This plugin is made specifically for the Real Estate industry to showcase houses. Hotels, college campuses or museums can also be highlighted using virtual tours created by WP VR. You can also use it simply to create a virtual tour of your office or residence.
The virtual tour itself is responsive and easy to embed on your site using Shortcodes (for Classic Editor) or Blocks (for Gutenberg) which are generated after you create a virtual tour. You can try out the free version to test it out. If you like it, you can purchase the pro version with a low cost of $49.99 and use it to the fullest on your site.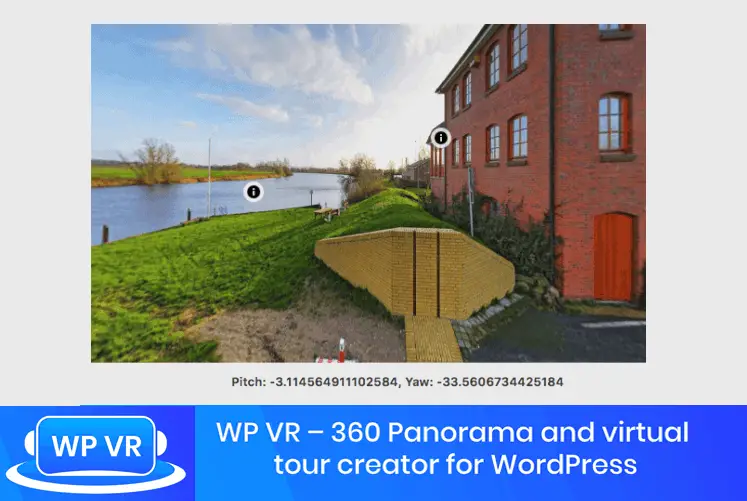 Download
WP VR WordPress Plugin
The WP VR WordPress plugin is a 360-degree panoramic tool that allows sites owners to display colourful photos and videos in 360 degrees both on web pages and posts. This WordPress 360-degree plugin also helps your site visitors to explore through panoramas on the website while smartphone users can look through the panoramas in virtual reality with the aid of Google Cardboard. Check it out below using the download link.

Download
WP Reel WordPress Plugin
This is another interesting WordPress plugin which allows you to create your own interactive 3600 motion effect. WP Reel WordPress plugin lets users build panoramic objects, movies, animations in motion, and also objects from their WordPress gallery. This gives your websites media that reel effect for the pleasure of site visitors. Check it out below.

Download
WP Photo Sphere Plugin 
WP Photosphere is a wordpress real estate virtual tour plugin which allows users to display 3600 their websites. The displayed pictures have to be 360 x 180-degree for the panoramas, visitors can navigate through these images to see the products or services the site offers. It is very simple to use and easy to add to any WordPress site. Check it out below using the link.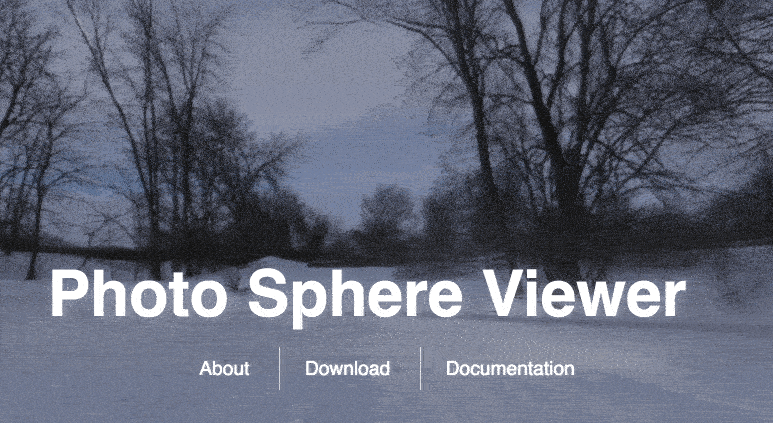 Download
Panorama 360 Addon For WPBakery Page Builder
Panorama 3600 is a WordPress plugin that helps users create amazing photo scenes in panoramic views. This plugin is fully customized with predefined templates for use on any WordPress site. With Panorama 360, you can create a 360-180-degree view from just a single image on your website. This gives an idea of what it can do with plenty of images in your sites gallery. The image it creates is responsive and works well on tablets and touchscreen devices. It is not compatible with old devices, and tablets but compatible with any Visual Composer Theme. The plugin has free support and documentation, is highly customizable, fully responsive, works on mobile devices, supports Gyroscope on any device and IE9+, Firefox (latest), Chrome, Safari, Android, iOS (iPhone, iPad) including Photo Sphere.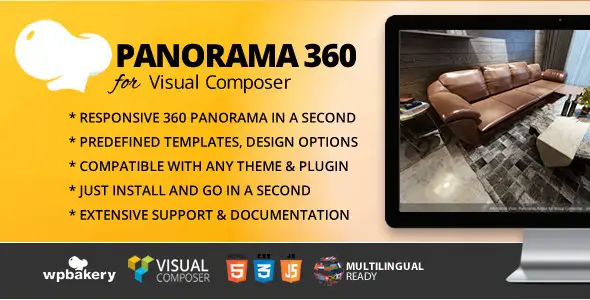 WordPress 3D viewer Easy Panorama
This open-source WordPress plugin enables site owners to display panoramic images in a very engaging way that entices visitors. Site visitors enjoy the panoramic view by moving their mobile devices or scrolling through the images on the x-axis. This plugin comes at a small cost, so it is not free. You only require a shortcode to add this plugin to any WordPress site directly. It takes just three clicks to create panorama images and also embed them on your website. This plugin has some amazing features which enable it to work with Paver Javascript and CSS files, it is easy to customize from the panorama settings, and also has support on the WordPress site. Check it out using the link below.

Magic 360 ToolBox  – 360 degree Panoramic Image Viewer
The Magic 360 ToolBox is a WordPress plugin that is easy to use for the display of panoramic photos, videos or 3 dimension images and much more on a website. This plugin is designed to enhance any WordPress site as well as WooCommerce services. It provides a 3600 view of products and services in high definition effects to enhance how site visitors see your business online. It can also be used on news sites, travel, tourism and many more to give visitors a picturesque. Some of its features include image resizing, auto-caching, SEO optimization, responsive on any device, and many more. This plugin is not free, it costs £99 for single website use and £1,397.00 for unlimited websites and users as well. Follow the link below to get this WordPress 360-degree plugin.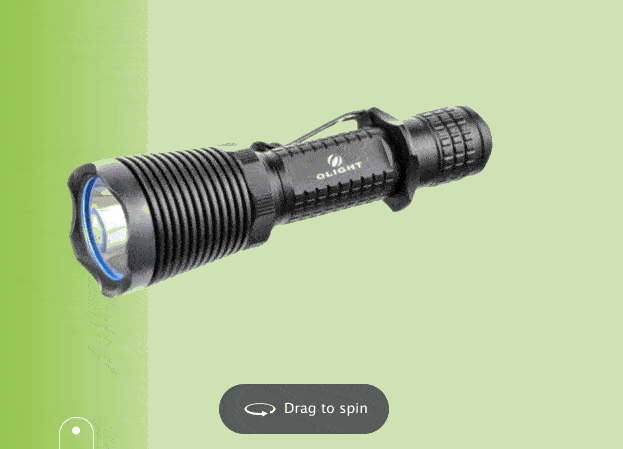 360 VR Gallery WordPress Plugin
This plugin allows the display of 360-degree photos in a virtual tour which can be viewed directly on any browser. 360 VR Gallery plugin also lets users copy and paste a 360 x 180 panoramic photo shortcode into any WordPress webpage or post for display. This plugin works perfectly on all modern devices, web browsers, and screen sizes. Some of the features included in this WordPress 360-degree plugin are auto-scroll options, multiple panoramas with responsive slides, mouse and keyboard control, responsive design and many more. Check it out using the links the links below.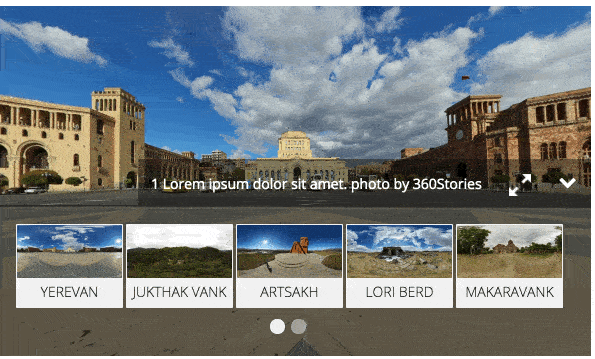 360 Virtual Tour WordPress Plugin
Another very powerful responsive virtual tour plugin specially developed for WordPress site users is the 360 Virtual Tour WP. This 360-degree plugin also allows users to display virtual tours directly using its 360 x 180 panoramic photos to create a virtual tour of products and services for customers or site visitors. This is another simple WordPress 360-degree plugin that is very easy to use to showcase that e-Commerce business, construction, music, videos and much more on any WordPress site. It is responsive and compatible with all screen types, but the downside is that 360 virtual tour WP is not free. You have to purchase their services for $24 (6-months) support and also extend this service to enjoy its unlimited features for $75.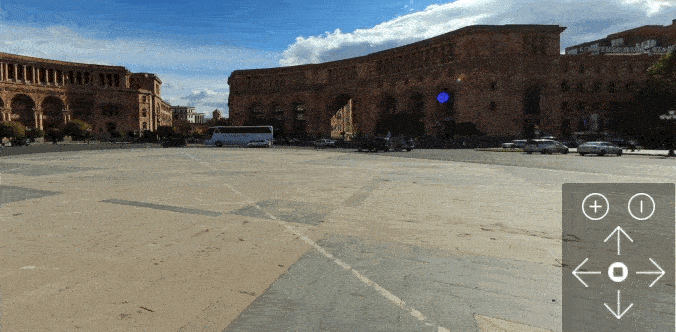 360 Product Panorama Rotation Visual Composer Addon
360 Product Panorama Rotation Visual Composer Addon is a 360 degree WordPress plugin which allows users to include panoramic images of their products using CSS3/JQuery to navigate and loop the image in 3600 wither by touch, gyroscopic movements on mobile devices. It is fully responsive and compatible with all the major web browsers. Check it out using the links below.

360o Flat Panoramic Image Viewer
The 360° Flat Panoramic Viewer is one WordPress plugin that takes rectilinear pictures, adds hotspots and allows ultra-realistic 360-degree panoramic viewing. The plugin helps site owners give their visitors a 360o image rotation from the left to the right without any coding or technical knowledge. It provides a shortcode generator in its TinyMCE editor toolbar, to enjoy advanced features like HTML, JS or CSS; the 24/7 support is readily available to help walk users through technical issues. This WordPress 360-degree plugin also comes with full documentation with examples and step by step instructions to follow during setup. Users can also add 360° Panoramic Viewer on any widget, page, post, and custom shortcode-based plugin section. It is compatible and works well with lightbox solution like Responsive Lightbox to zoom in closer on the hotspots for a more realistic effect. 360o Flat Panorama Image Viewer works on all modern devices including tablets, desktop, smartphones, and laptop for an amazing experience.

PanoPress WP Plugin
This WordPress 360-degree plugin is a free tool for the display and beautification of any website, be it personal or business. PanoPress WP plugin supports HTML5, WebGL panoramas, and Flash. It is fully compatible with flat panoramas, 360-degree video, 360° spherical panoramas, 360° object movies, deep zoom panoramas and also multi-pano virtual tours. Its panoramas are linked via hotspots and video or audio, and works on all devices like Android, Apple's iPad & iPhone, Pano2VR & Krpano etc.

Download
360o Product Rotation WP Plugin
This is a simple and clean 360-degree plugin to use on WordPress sites. 360o product rotation plugin lets site owners add 3DRT products and service images on their sites in 360-degrees, the plugins responsive design allows hotspot mapping, multiple levels, zooming, mobile device compatibility, WooCommerce support, and full 360° view.

Download
Easy 360° Product Viewer
This unique WordPress 360-degree plugin has superb features that allow the display of 2D and 3D images from separate angles whereby site visitors to zoom deep into products for detailed reviews. Easy 360° Product Viewer is fully responsive with product rotation, panning, zooming and more giving more control to users, this means high-quality images can be used without tampering with the resolution or compressing images. This plugin works great and is optimized for all iOS, Windows, desktop and Andriod mobile devices. It is also compatible with updated versions of older and modern web browsers. Some of its features include rotation button, pan button, left and right buttons, zoom in/out buttons plus scrollbar, slideshow button for automatic rotation of products, hyperlink button, info window button, shortcode generator and more. It costs $36 for a regular license and $96 for an extended license. Check out the demo and download using the link below.

360 Degree Viewer Wordpress Plugin
360o is designed to use a list of images to create a 360-degree simulation of products, objects and more. It gives out object & product rotation or animation with multiple options for proper viewing of details on products and objects. This WordPress 360-degree plugin has been updated with new features that include a new loading system to load images only when needed for bandwidth usage, new configuration, and initialization for the viewers, and it is compatible with all touch and desktop devices. Check it out below.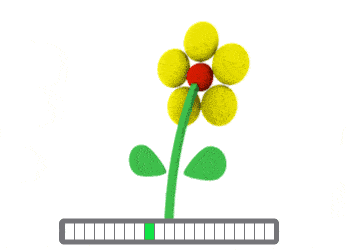 Slider Revolution (For All WP Themes) WordPress Plugin
Slider Revolution is rated number one when it comes to WordPress slider plugins. Site owners can create panoramic slider images of objects, products, properties and more using this plugin. It has depth functionality letting users create galleries, hero page, front pages or even a carousel by simply using its drag & drop editor. To create engaging panoramic images, it has to be in the recommended sizes (4096 x 2048) to give it that balance between the quality and loading speed. Slider Revolution is simple to use, fully responsive and works on all modern devices, some of its features include free Add-ons and full documentation, high creative potential, highly customizable and no coding is required. Check it out using the link below.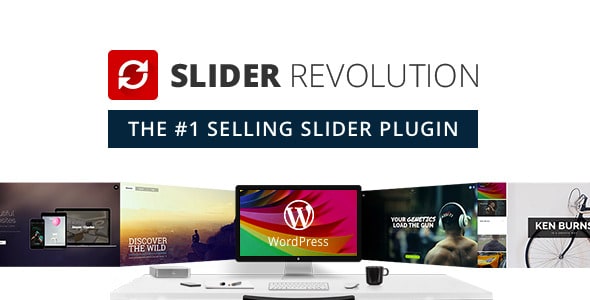 iPanorama 360 Virtual Tour Lite
iPanorama 360 is the lite version of iPanorama 360 Virtual Tour Builder that comes with more features and email support. This plugin lets site owners create awesome and engaging virtual reality tours for their customers, clients and site visitors directly in their WordPress admin panel within seconds. iPanorama 360 Virtual Tour Lite also supports hotspot mapping giving visitors information about products, services or scenes for easy navigation. Text, videos, images and all other media elements can be added to the panoramas. You can use any video maker to make a video and upload it to the builder. It creates interactive tours for real estate, products and more in a matter of seconds with maps for the perfect presentation. By using the simple shortcode [ipanorama id="123″] on any WordPress page, post and more, it publishes the virtual tour. Isn't it awesome? Check it out by following the link below.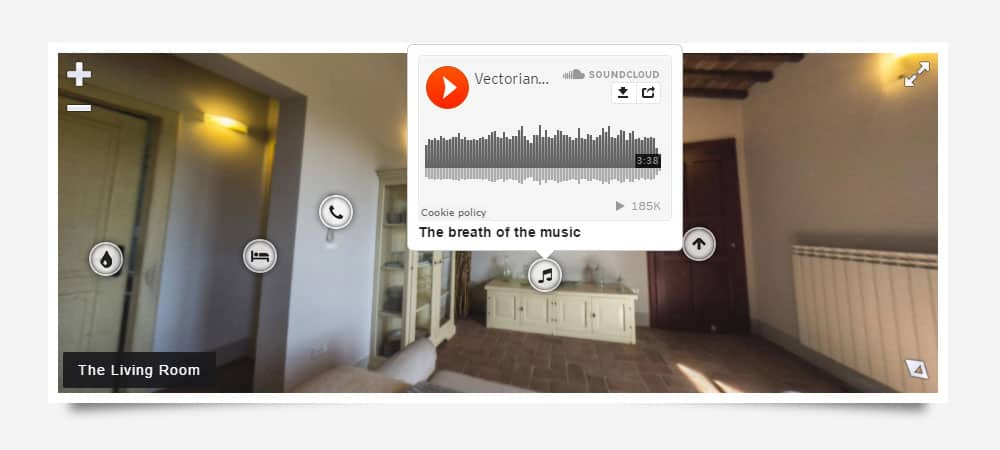 DImage 360 WordPress Plugin
DImage 360 is a WordPress plugin designed to help site owners embed 360-degree images on their WordPress sites. This plugin is user-friendly and has a special feature which allows adding 360-degree or 180-degree responsive panoramas on any WordPress website. DImage 360 is simple, easy to use and customize, users can embed multiple or single images. Single images require embedding just a single shortcode on a webpage or post, while multiple images mean adding multiple shortcodes to web posts and pages on a website. Some of the features of DImage 360 include chrome, Firefox, IE8, IE9, and Safari compatibility, JPG support, mouse and touch support, full-screen preview and no flash needed.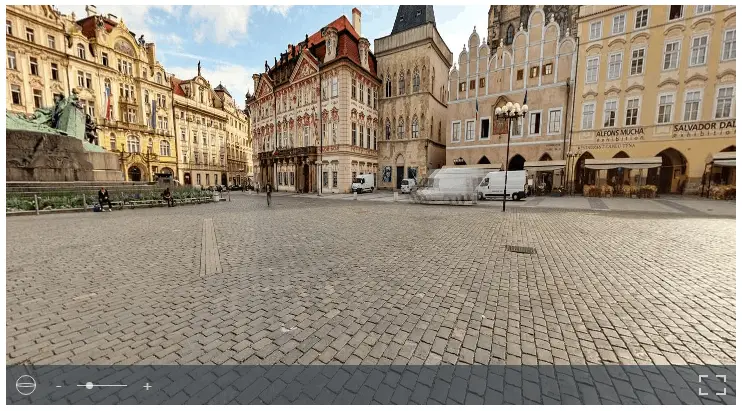 Download
PG 360° Generator WP Plugin
PG 360° Generator gives users an edge by creating amazing 360-degree rotation images in a few steps. The plugin gives users the full control over all the parameters and provides a multi-row view in 3D from a set of photos. Some of its features include no image size limitation, fully responsive with mouse click/hover and touch screen, colour/light control and filters, e-Commerce options, text overlay, gyroscope device compatible (Mobile-Tablets …etc) and many more. It has free, paid plan and customized plugin available. Check it out using the link below.

Download
Smart Product Viewer – 360º Animation Plugin
Smart Product Viewer is another VR plugin that requires users to use Google cardboard on their smartphones to see through virtual reality just like the other VR plugins on the list. This plugin allows the use of 360 videos and photosphere images on WordPress posts, pages and more. Site visitors can navigate through panoramas using the navigation buttons, hover effects, zoom in/out and much more.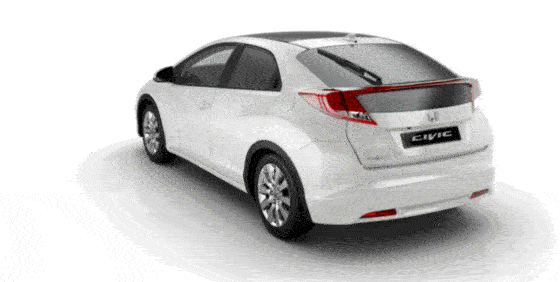 VR Views – 360 Degree Video Plugin WordPress
Lastly on our list is another Virtual Reality plugin. VR Views by a simple click provides shortcode that can be embedded on any WordPress site to display 360o mono and stereoscopic videos and images through Google's "VR Views" library. It actually works on any device that supports virtual reality like (Google Cardboard devices) and it also has full documentation with support to walk users through the whole installation and process of use. Check it out using the link below.

Conclusion
Virtual Reality images and videos add beauty to any website and these WordPress 360-degree plugins are some of the best. The plugins are available for free, trial and paid versions for WordPress site owners and web developers. If you are looking for the best WordPress 360-degree plugin to boost your business' online presence, then these 20+ WordPress 360 Degree Plugins will help you make that mark. With these plugins, you can put up engaging and catchy 360o panoramic images and videos of your products, real estate images and much more. They come with some of the best features like deep zoom to see through the panoramas in detail. Excite your customers with these WordPress plugins!