+If you are a web developer or designer, then you most certainly know that usability testing on websites is very important. For the sake of those who are confused about what usability testing means, it is the testing of websites to determine the user experience it offers visitors. In other words, it helps web designers and developers see how the interaction between users and the design of the website. If users get a good user experience while on your website, it means more flexibility for them to complete what they are doing on your site and more conversions as well.
Best Website Usability Testing Tools
Usability testing should not be expensive therefore, every organization and business ought to carry out this test on their websites or applications. This is to make sure they see how users react to their landing page, product page, and so on. This is seeing things from the user's perspective and making changes to make sure they get the best experience while using your website or application.
As a web developer and designer, you need to ask yourself certain questions, will visitors like this app or website? And Is it going to boost the sites conversion rate? By answering these questions, it means you are paying close attention to these vital aspects of making the user experience smooth. Because bad user experience kills and harms a business or an organizations customer base, it is the more reason why a usability test should be launched before any website or app goes live.
Usability testing does not require you as a website developer and designer to get a large number of people to test your website or application. There is a lot of application software out on the internet that are can be used to carry out these tests. Some offer premium services which you have to subscribe for while others are free without any charge. We have taken the liberty to list out 20 usability testing tools for web designers and developers to use and help enhance user experience on a website or app.
UXtweak 

UXtweak is the only UX research platform that you really need. It is very easy to use, that even as a beginner, you would not have a problem using it. In one place, you can find all of the tools for usability testing of websites and prototypes, as well as information architecture research, and user behavior analytics, that will help you make your product the best out there. Their tools are Website Testing, Session Recording, Tree Testing, Card Sorting, Preference Test, 5 Second Test, First Click Test and UX Surveys. UXtweak uses pixel-perfect session replays, heatmaps, and other advanced analytics tools to properly portray client issues, which will help you see where your product lags. The Recruitment widget, which has a built-in incentive function to inspire responses, and the Respondent Pool are additional unique features. Besides that, they also offer Think-aloud protocol, which uses respondents' microphones to gather audio input, and Crowd Feedback, which allows users to submit and vote on other people's website improvement ideas. For smaller projects, there is a free plan available, or you may design a plan to meet your needs.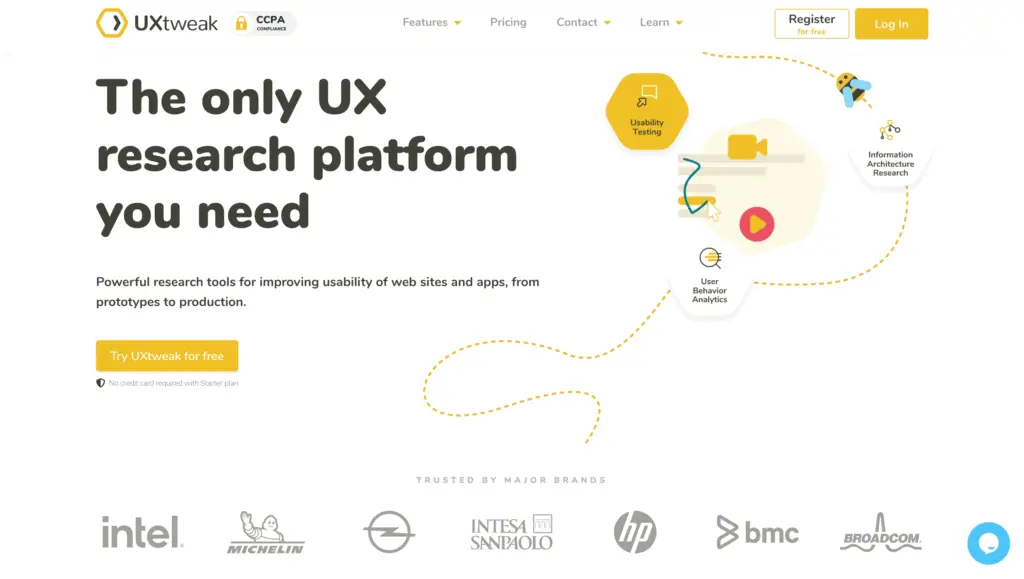 Usability Testing Methods
Usabilla is the first usability testing tool on our list and it comes with a lot of different great features that will help with the test. It is a rather comprehensive package with all the stuff needed to carry out a smooth usability test for your website and app. Some of its awesome features include exit surveys, targeted feedback forms, click heatmaps, feedback widgets for data gathering via emails and mobile feedback. This is an incredible tool but offers premium services only with monthly or annual payment plans, but you can always try out their 14-day free trial before you subscribe.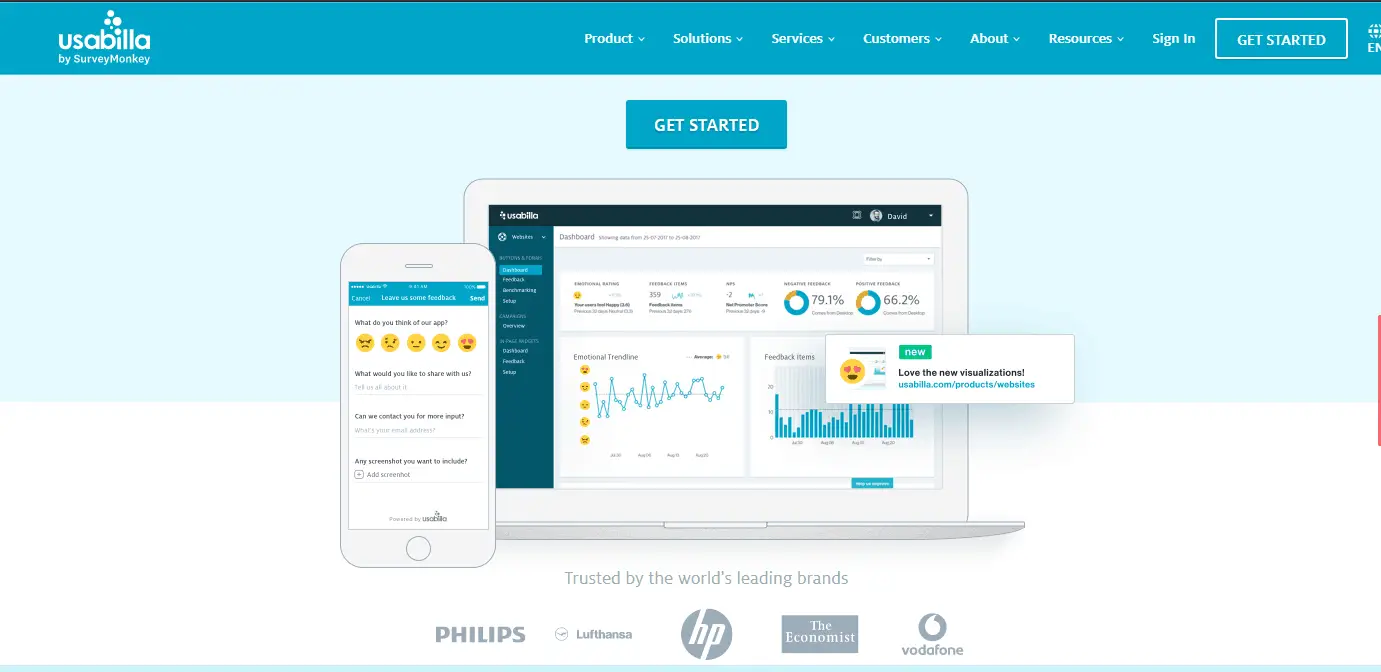 Free Usability Testing Tools
This is a super simple usability testing tool that is very easy to set up and use. Intuitionhq offers very fast and reliable feedback with value, and it has helped a lot of designers and developers with their decision-making processes. Those who have used this tool say it gave them a great amount of statistical data to share with their clients. Some of its features include the ability to share feedback with your clients in a simple and visual way, fast and easy for design testing, and many more. The good thing is, it is free, all you have to do is signup, test and share.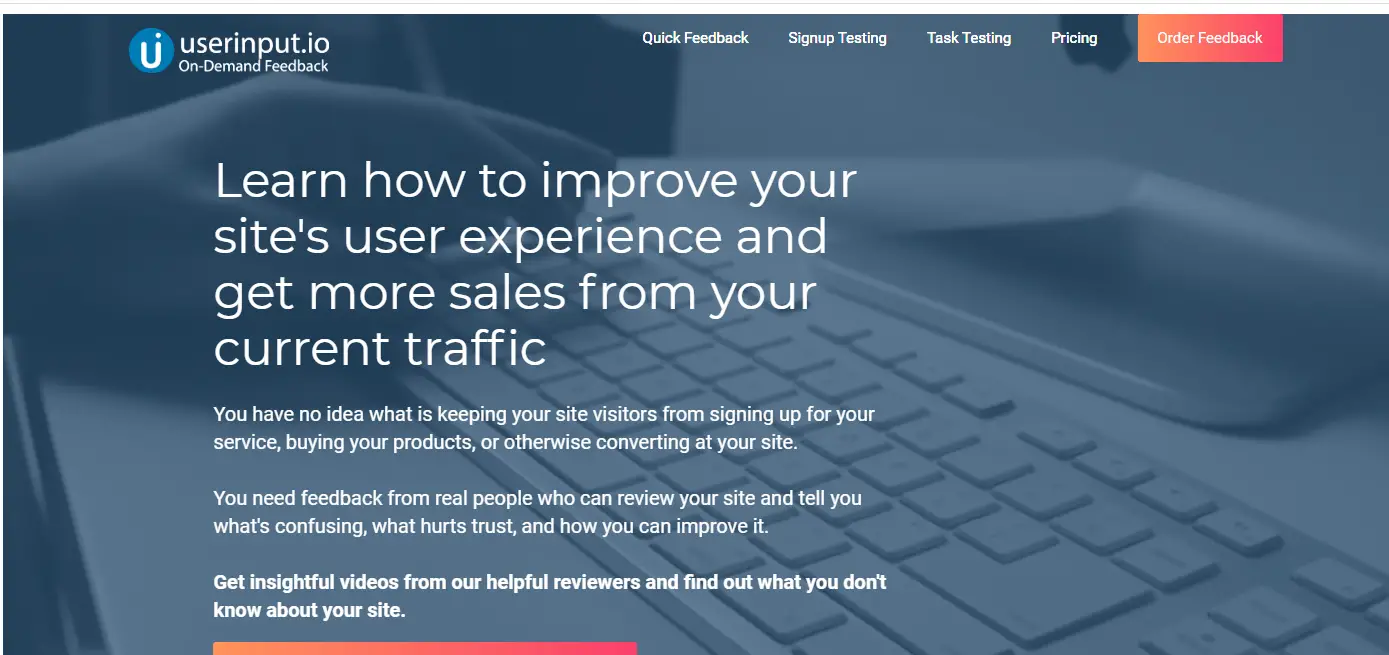 Usability Tools UX Suite
This is a special usability testing tool for designers and developers. User testing offers a huge amount of insights from customer behaviour which can be used to make valuable decisions when creating a website or an app. It also offers fast response or feedback through flash videos and written summaries from people with information about their likes, dislikes and their reason for exiting your website or app. It also allows for the testing of designs on various devices such as iPhone, Andriod phone, tablet, iPad, and desktop. Some of its features include heatmap tracking, moderated sessions, written feedback eye tracking, and video recordings. It is also a paid tool which cost $39 but you can request a trial.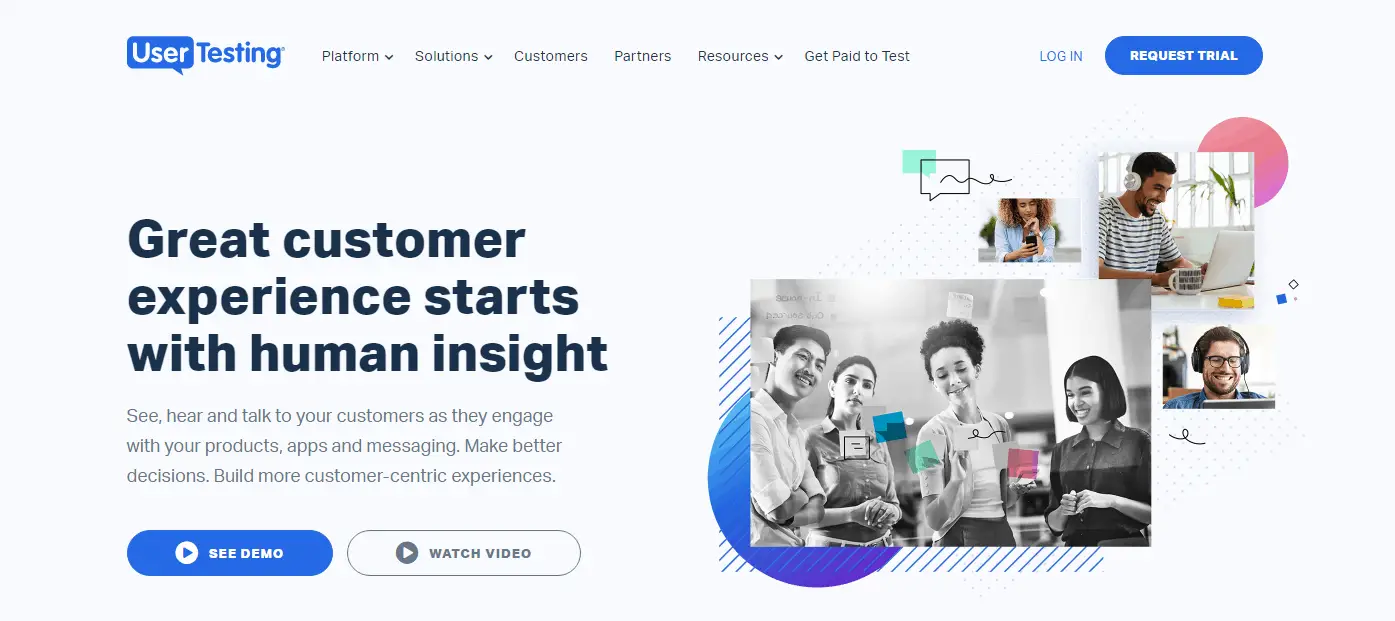 Usability Testing Tools For Mobile Apps
This usability testing tool costs $49.95, it is a Mac-based software that you can also use to test your website and app. This tool works by recording all the analysis which are editable and you can playback all the usability sessions to make a better decision. The amount you pay to use this tool is partly donated to the Gorilla conservation hence its name the Silverback. You can use the 30-day free trial it offers to get accustomed to it and can be used in your office and on the go.

Free Website Usability Testing Online
This is one outstanding usability testing tool, with its user-friendliness, you can test and track user activities on your websites such as visits and conversions. Optimizely comes with many cracking features like mobile website testing, visitor segmentation, multivariate testing, cross-browser testing, and geotargeting. You can use the basic plan for free but if you require more features, you have to pay for the enterprise plan.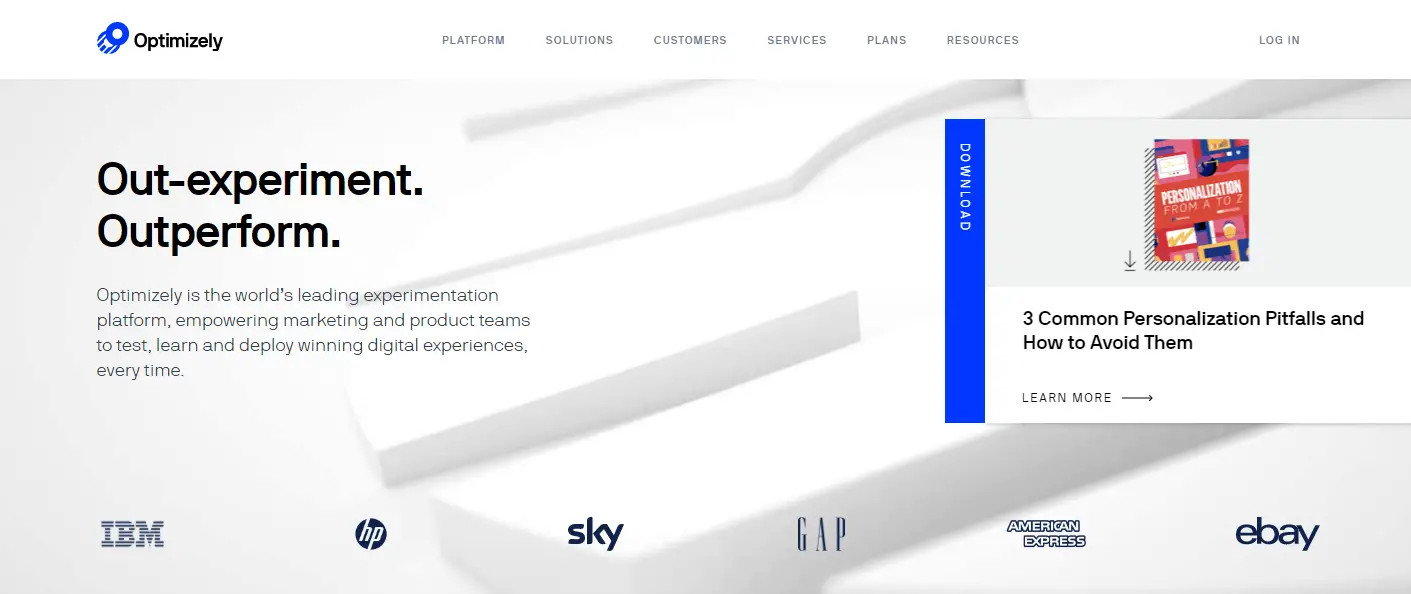 Software Usability Testing
UsabilityHub is designed to get screenshots of everyone that visits your site for the first time, this is to enable you know what their first impression was. It is known as the 5-second test tool because it features navigation test, design survey test, first click test, and preference test all in within those 5-seconds. This tool also allows you to see real video feedback from visitors about their thoughts towards your site or app. This will definitely enable you make better decisions on your sites' design and responsiveness depending on their views. You can use the free plan with limited features or pay for the basic, Pro and Team plans.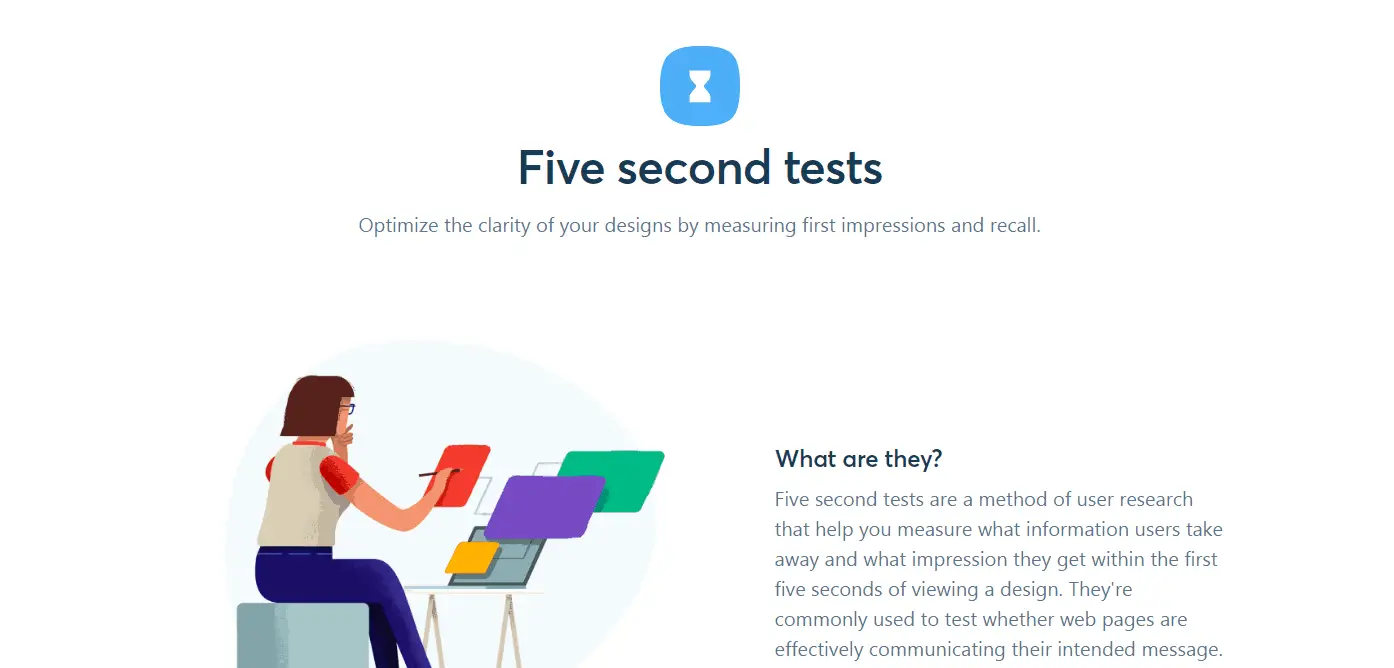 Free Testing Websites
TryMyUI is another premium usability testing tool which offers users the opportunity to test their websites or apps using anonymous users on the internet. It also allows you to use your own test candidates if you wish. Some of its amazing features include a system usability questionnaire, mouse clicks, video screencaps, mobile testing, voice-over commentary with written feedback, and keystrokes analysis. You can use the monthly subscription plans which cost $35 or enjoy discounts if you are an entrepreneur with capital for bulk investment.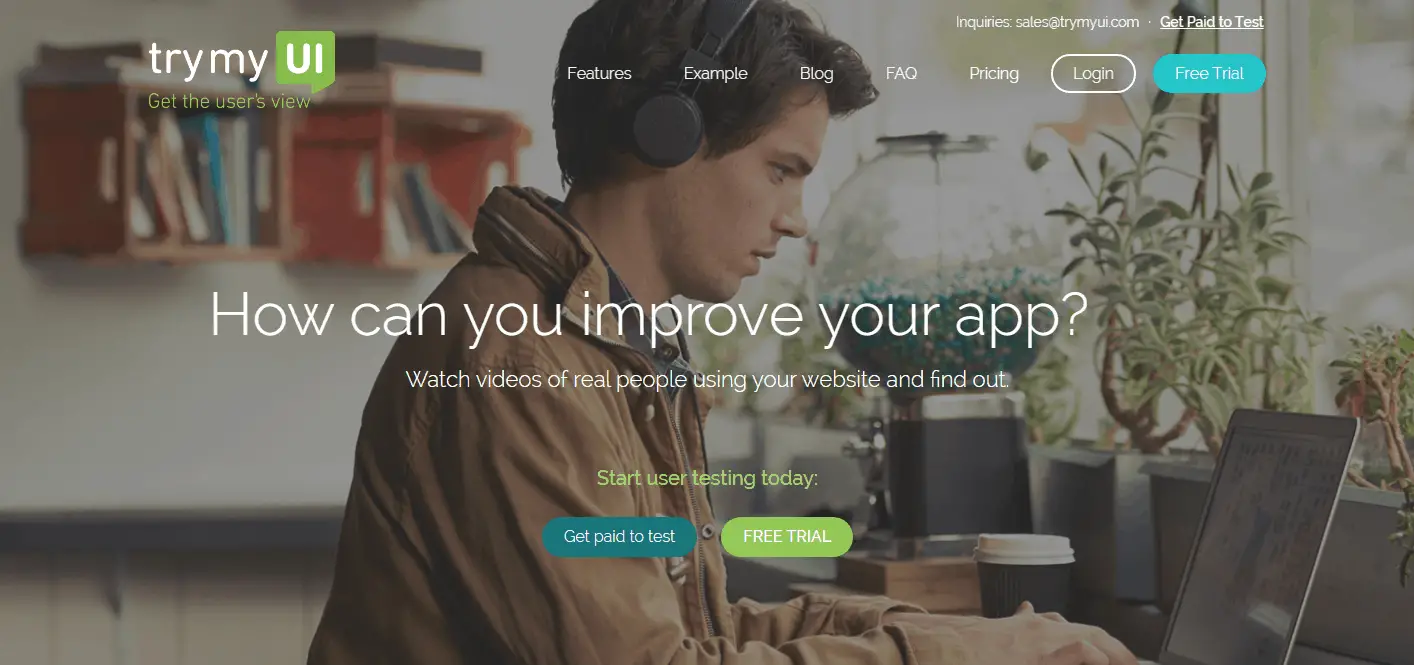 Remote Usability Testing Tools
This usability testing tool takes a different dimension when it comes to gathering data. It has a special JavaScript code that you can add to your website which acts basically to recruit real-time users to test your site and leave you feedback. It has a feature called the "Screener" which displays surveys for visitors on your website prompting them to take a short usability test. Ethnio alerts you when site visitors who are interested in the survey finish the screener, this lets you know you have a real test candidate ready. You can use apps like GoToMeeting to connect with your site visitors who have confirmed their interest in the survey and carry out a small test.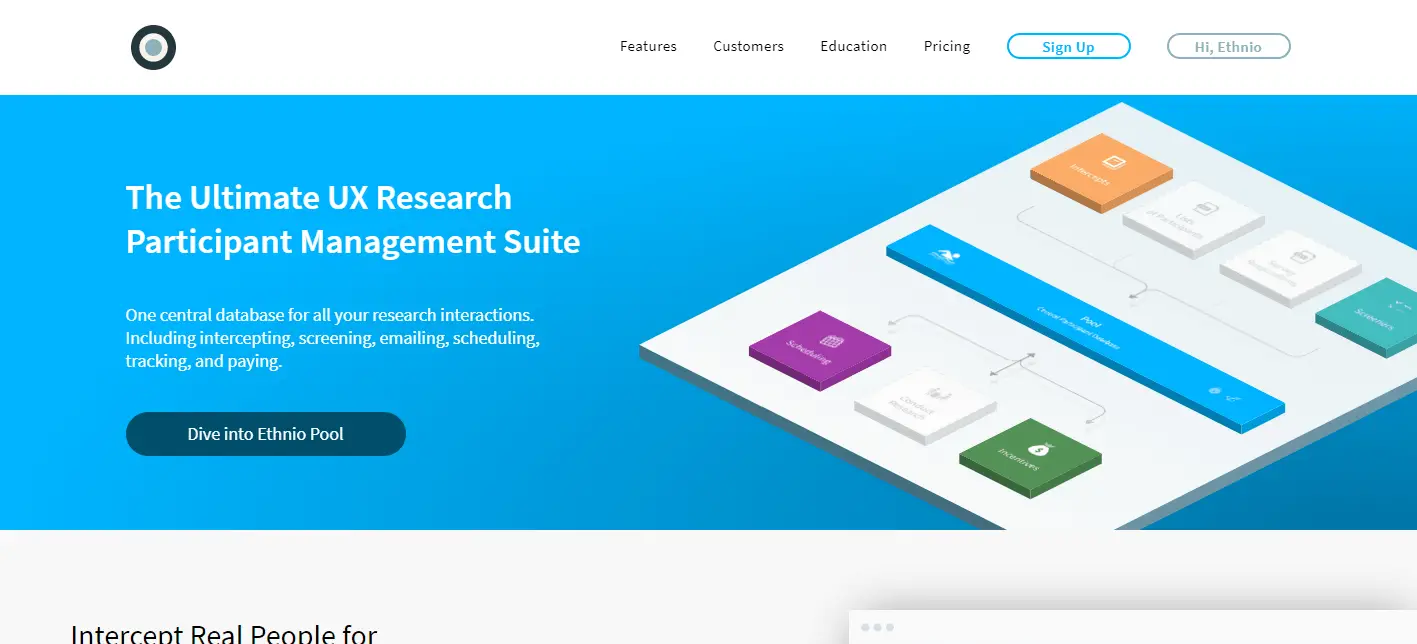 Website Usability Test Example
Loop11 is one unique tool in the sense that, it allows you to conduct untampered usability test remotely with real users. This is done by providing simple tasks for your site's visitors who do them and you keep track of their interaction or results. You get these interaction data results about their tasks completed with the rates at which it was done, paths, time on task, common fails pages and every user's path analysis in detail. Use of this usability testing tool costs a flat charge of $350 and it is great if you want to conduct a lot of tests.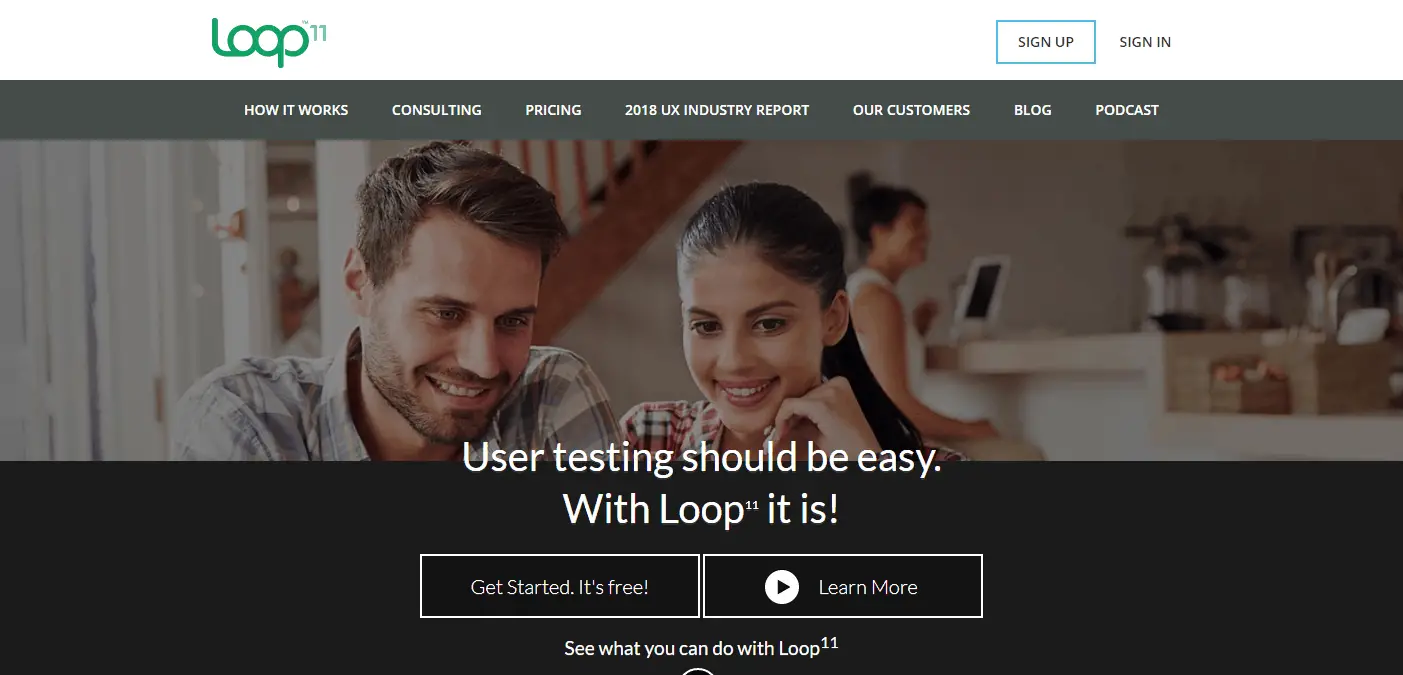 Mobile Usability Testing Tools
This is probably one of the most expensive usability testing tools on this list so far, with monthly, semi-annual, or yearly subscriptions, running from free to $790 for this service. ClickTale can be used to track all site visitors' keystrokes, mouse clicks, time takes to navigate the site and so on. It saves every users session on your website with cursor locations or placements. Heatmaps indicate all the hot zones visitors spent time the most and cold zones where less time was spent.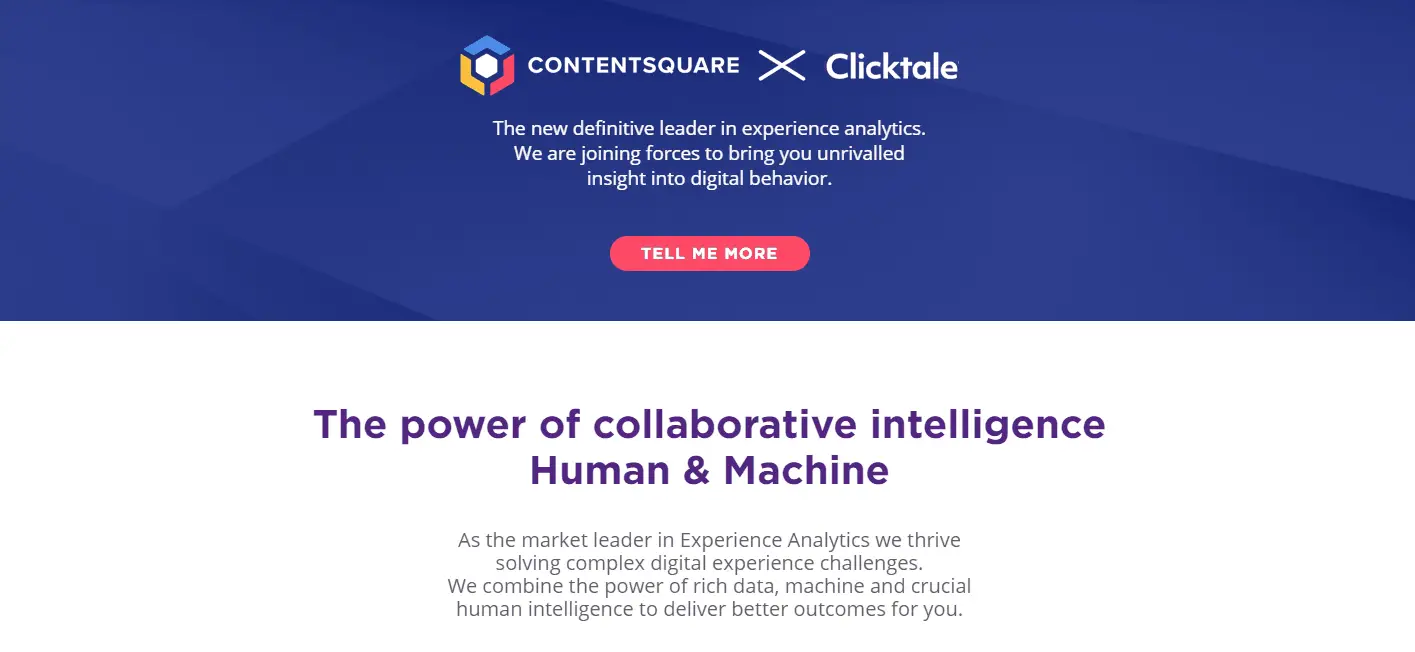 Website Usability Testing Questions
Feng-GUI is a totally different type of usability testing tool which uses algorithms instead of real-time users to test your website or app. Its algorithms reproduce every action which is taken by people using eye-tracking studies as a basis. Feng-GUI's algorithm revolves around the belief that the movement of the human eye can be simulated, based on some characteristics and actions that may be done by an average person. All you have to do is upload an image that will be eye-tracked and this tool generates heatmaps based on the eye-tracking using an artificial intelligence algorithm. This tool is free if you conduct eye-tracking with a single image and heat map, the price goes up depending on the number of images. $50 for 50 images, $225 for 250 images and $700 for 1,000 images.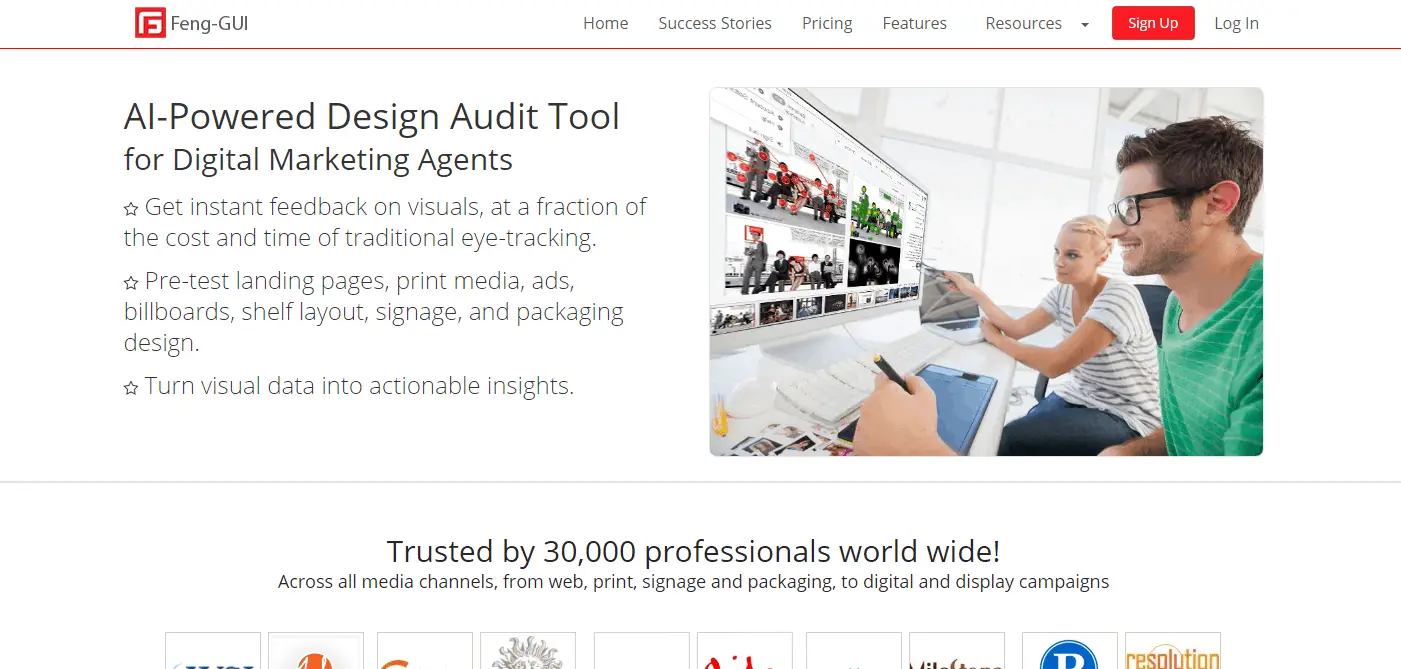 Unmoderated User Testing
Qualaroo is kind of similar to Ethnio at #8, with this usability testing tool, you will be able to prompt visitors to answer a survey targeted at them. This is all done in real-time and the results you get will help you make important changes to your website to improve user experience. This tool has many features such as exit surveys, skip logic, Salesforce and Marketo integration, and more. It costs $63 for a monthly subscription and it is among the most expensive usability testing tools tool but you can opt for the 14-days free trial.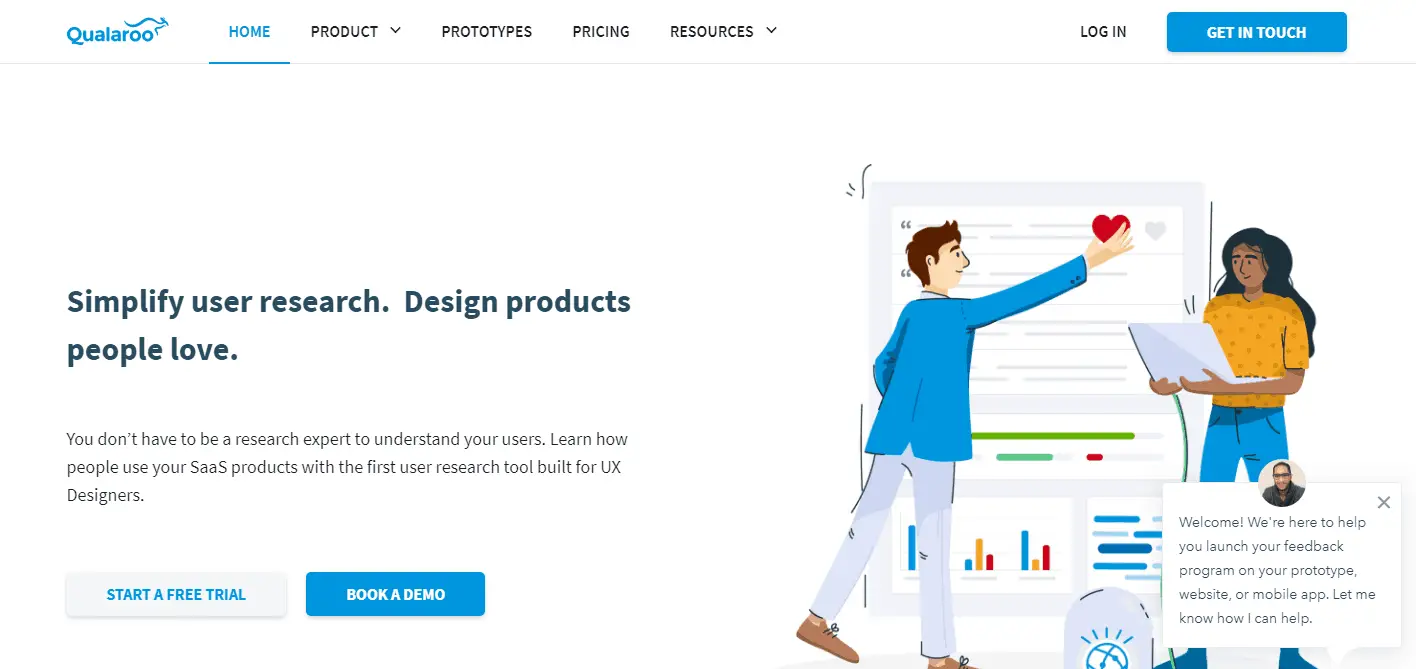 Check this Tool
Website Usability Testing Jobs
This usability testing tool is very easy to use and it employs Amazon's Mechanical Turk to request responses from site visitors. It takes just three simple steps to get your surveys up and running. These steps include uploading the URL to your site, creating 3-6 questions you want to be answered and wait for responses from 10 respondents. To get these ten responses will cost you around $40 making it a fast and cheaper tool for testing the user experience.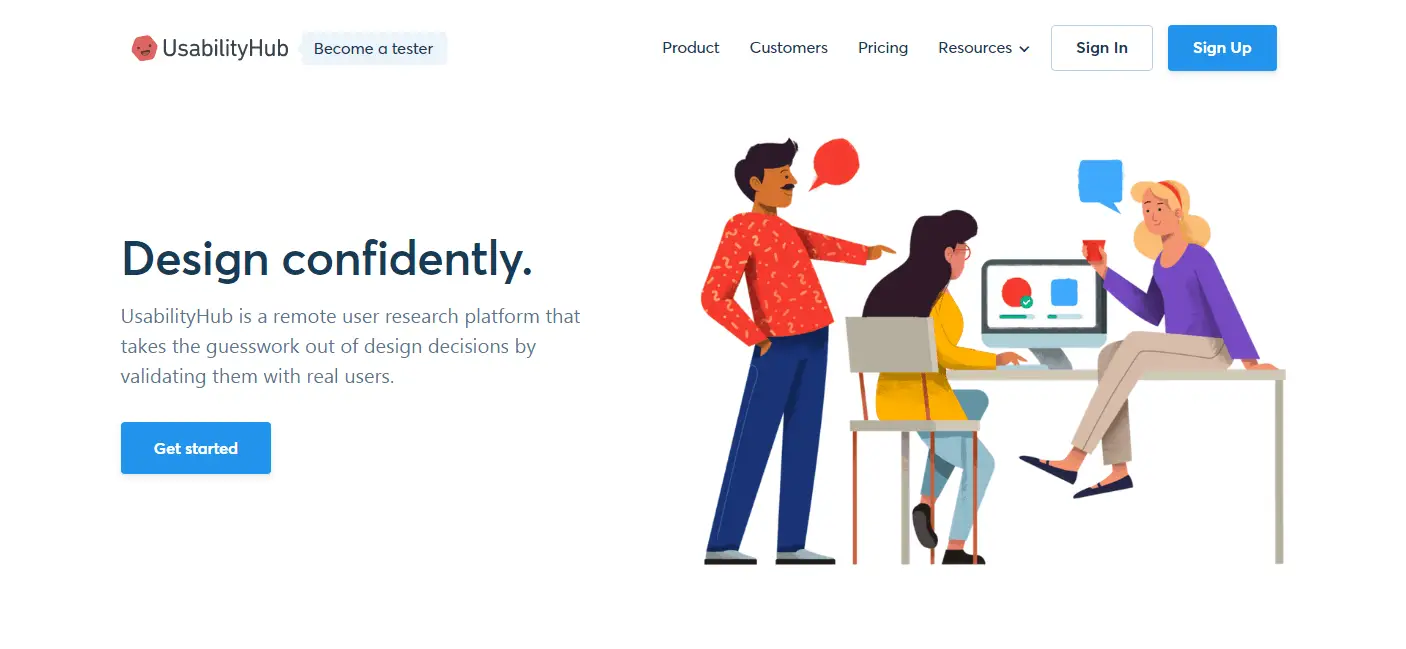 Website Usability Testing Checklist
Chalkmark lets web developers upload test images which it then uses to generate survey links. Developers can share the survey link for visitors to answer. Survey links come with a description for site visitors to know what to do, visitors on the other hand through this short description will know where to click on the picture to carry out the task. Chalkmark keeps a record of all visitors clicks with heatmaps showing the places they clicked, and so on. Upon completion of the survey, the reports are made available and downloadable by developers as a PDF file. This usability testing tool is free and allows developers to create 3 tasks or surveys.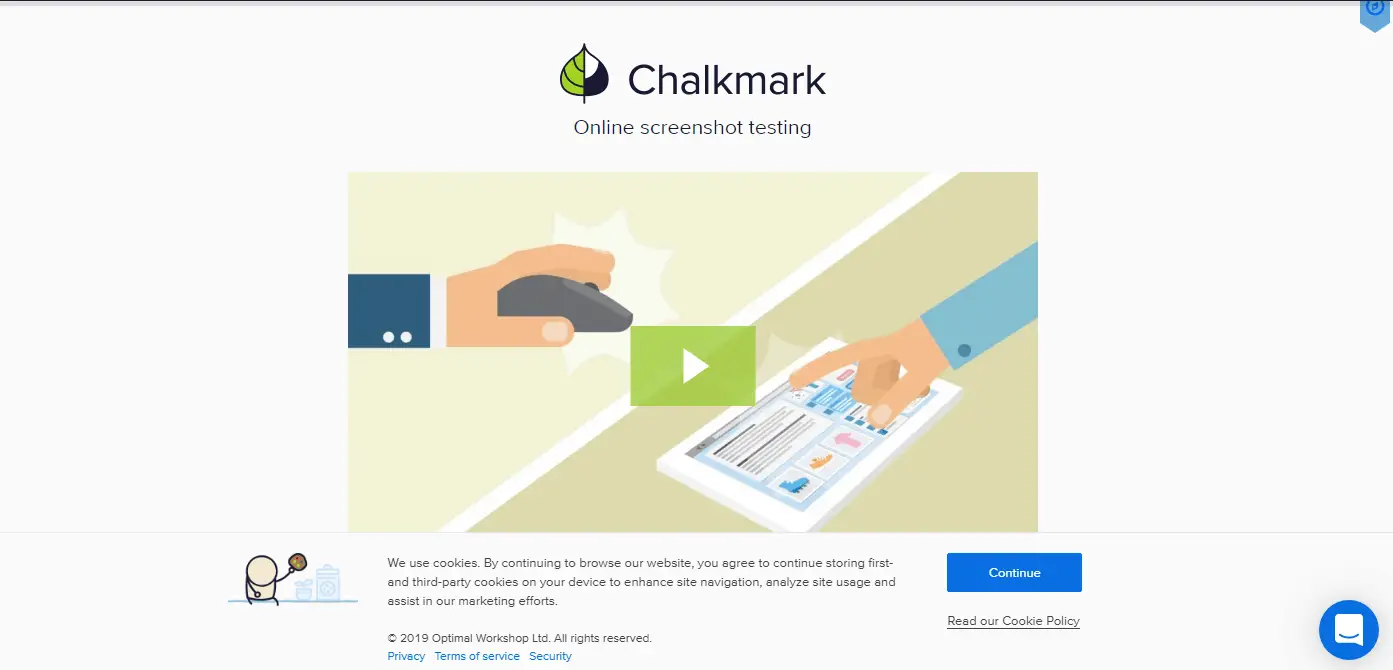 Mobile Usability Testing Checklist
Well, Clickheat is another awesome testing tool that warms your visitors' mouse according to the catch-phrase on their website. It shows you the analytical data of clicks and more through heatmaps. It is a free open-source tool that can be used on web servers. This is especially very good for WordPress users who can simply install the ClickHeat plugin on their website. In a nutshell, this tool gathers real-time data from real people navigating your website and the shortfall of this tool is its server requirements.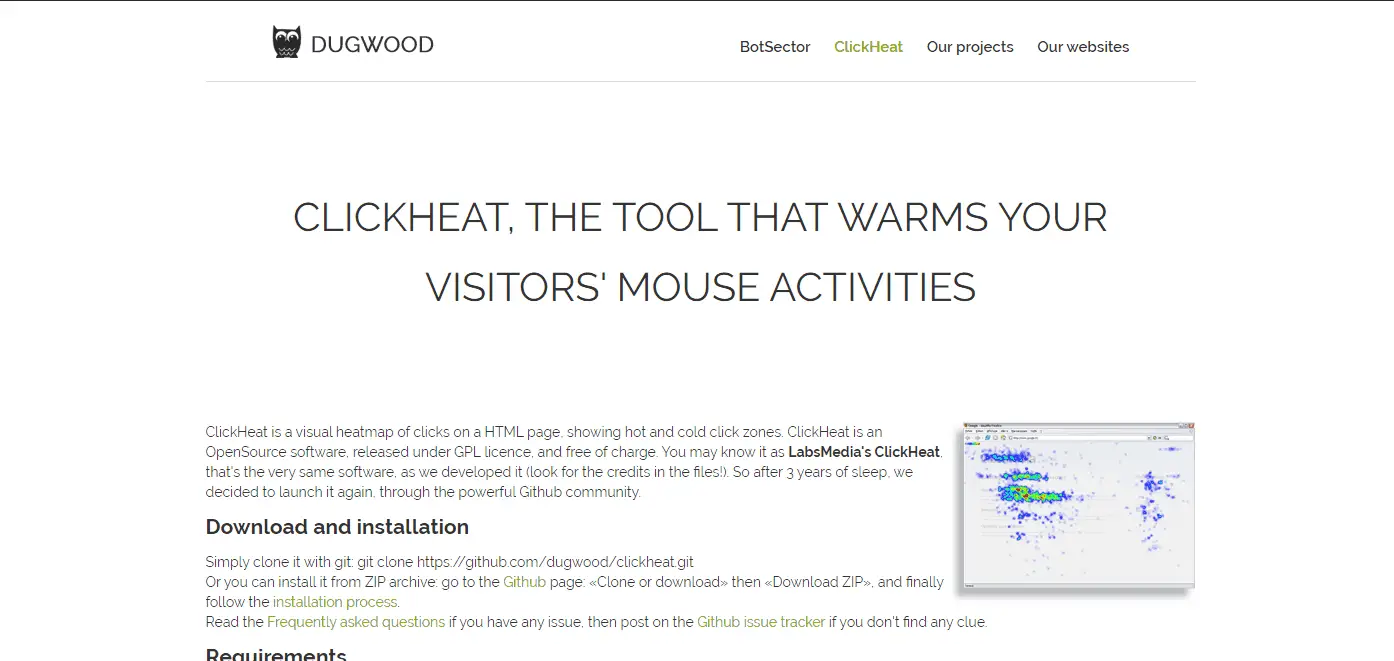 Moderated Usability Testing
For what it is worth, this tool is pretty unique and has one of the most impressive features. UserFeel is designed to meet the needs of web developers and its main feature is the fact that you can use this tool in a variety of languages. A lot of the usability testing tools on this list are designed to work with English websites only. Other features that come with it include fast result delivery within 24 hours, user testing video with audio commentary on the website, mouse movement tracking, and more. UserFeel has a money-back guarantee for up to 90-days and costs only $39 per month.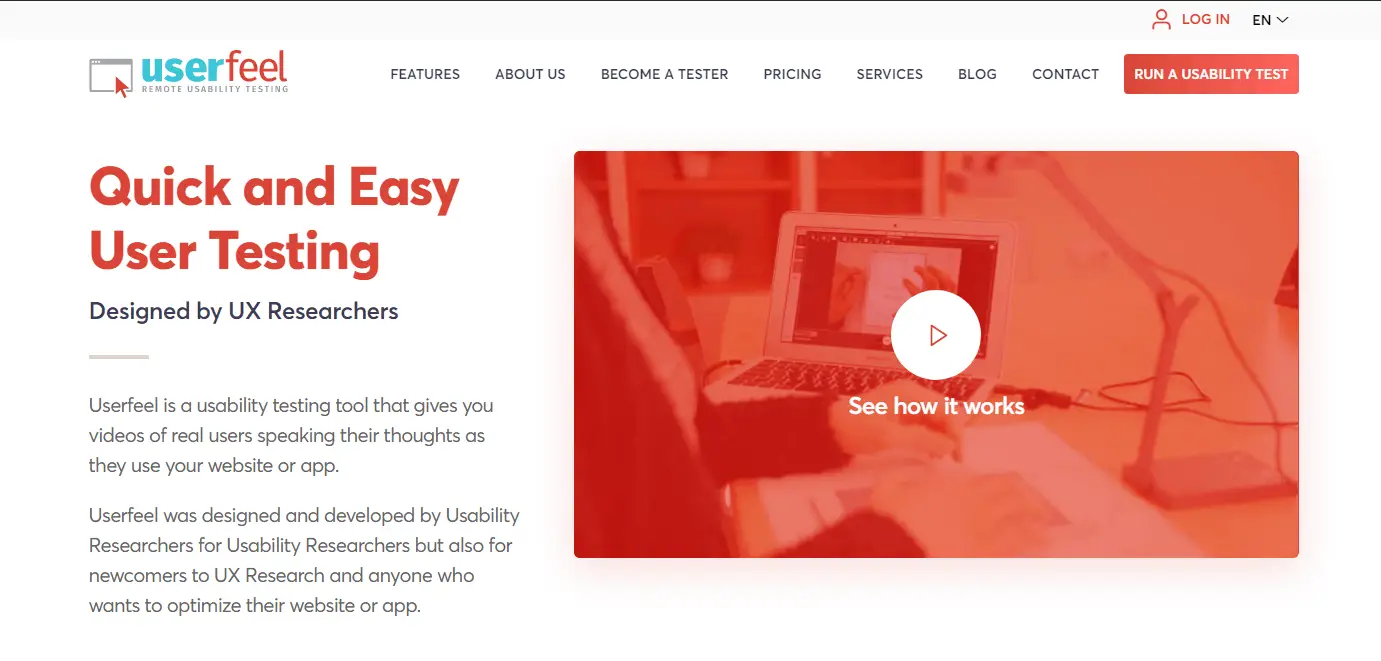 Purpose Of Usability Testing
As its name states, it is a crazy user experience testing tool in a great way. Crazy Egg is a click-based tool and it offers a 30-day free trial after which you can pay for the monthly fee of $9 only. It seems to be the cheapest tool on our list and with it, you get heatmaps with hot spots where visitors clicked on your site. It also shows you a "Scrollmap" of how far visitors scroll down on your webpage, search terms information via the confetti, number of clicks per page, visitor sources and so on.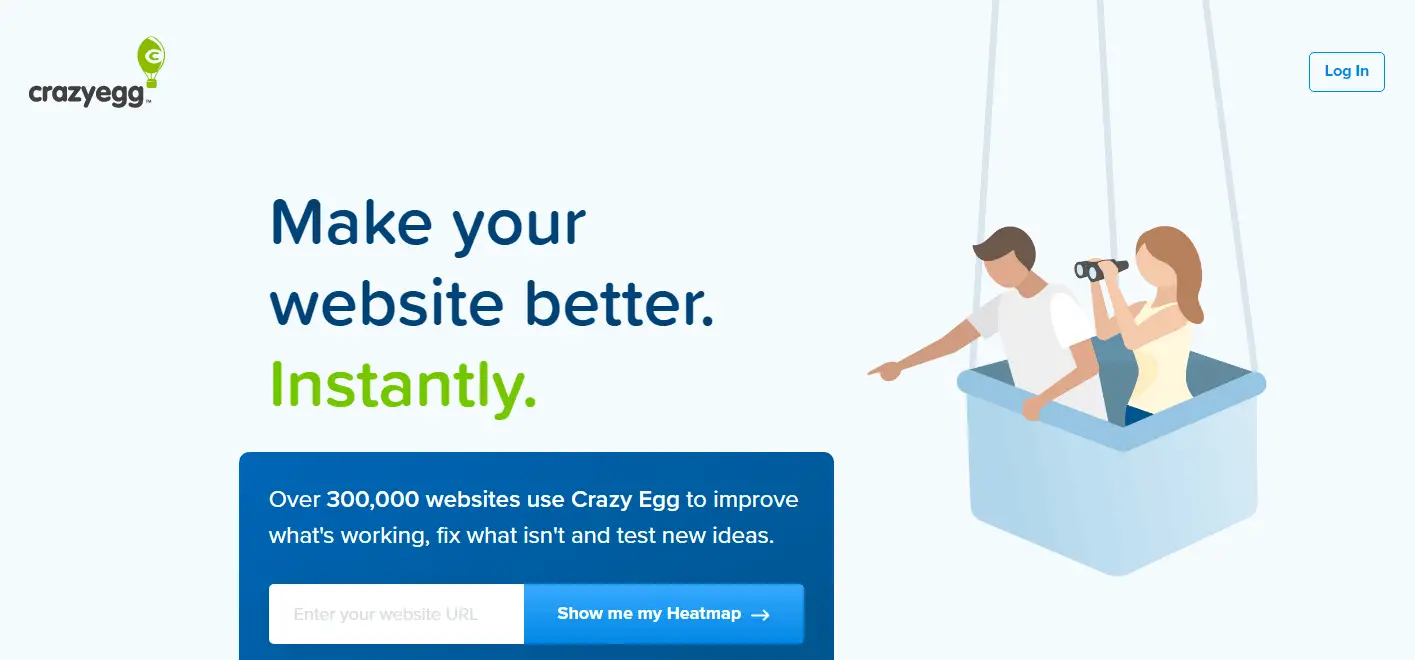 Usability Testing Methods For Websites
This is an impressive user experience testing tool that records every movement made by users on your website. It is safe to say this tool is cheaper than Crazy Egg at #17 above offering 100 captures for just $5. These captures show all information that has been tracked by the tool such as scrolls, information about filling of form on your site, clicks, and more. To use Clixpy on your website, you have to implement a JavaScript code in your site's code. This tool does not record passwords and pins but you have to bypass credit card number recording manually.
Usability Testing Procedure
This is a free remote usability testing tool that is very easy to set up and use, for user experience tests on your website or app. Its simplicity might get you addicted to conducting tests on your site or app every now and then with real people. Userbrain records video of real-time users and their take on what their experience was navigating your website. You can set up weekly tests that go live automatically. It will only cost you around $14 per user test and you don't need to recruit testers because it has access to over 15,000 people who are ready to test your site.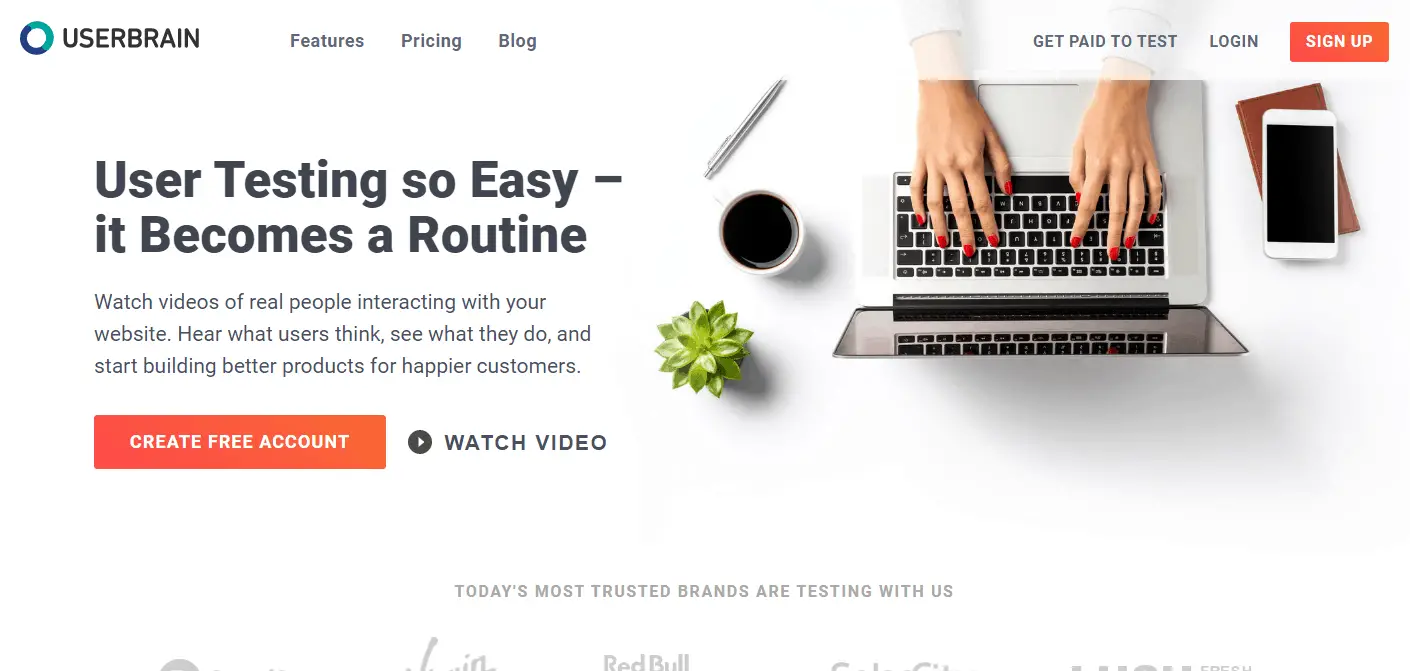 WhatUsersDo
This tool has over 3,000 test teams from various backgrounds that can test any website or application. You can create any kind of task for this pool of users to carry-out depending on what you are looking for. You get to see video and audio test results and user interaction on your website to determine what they liked and what they did not. Its features include SEO research, usability tests, and website benchmarking. To get 10 test videos, it will cost you £650 or you can pay £10,000 for the annual plan.
Conclusion
Making sure users have a great time navigating and getting information from your website is the absolute goal of every web developer or designer. But in an event where that does not seem to be the case, Usability Testing Tools become the solution. These tools are designed to get real-time feedback from real people about their thoughts on how a particular website feels and what can be done to make it better and user-friendly. Most times as developers, we find it difficult to get the best tools and sometimes indecision takes up our time. That is why we have compiled this list of 20 Usability Testing Tools for Web Designers and Developers to help you make faster and better decisions when it comes to the best tools. Leave your feedback and follow us for more articles.