Web design is one of the major career paths a lot of people are taking today, but it also requires knowledge and information. Networking plays a key role in information gathering and knowledge acquisition. The reason why many web developers often fail is that at some point in the height of their prime, they felt networking with others to learn was a waste of time. The truth of the matter is, meeting like-minded people who do the same thing you do expands your know-how. One of such places you will find these like-minded people is at "Conferences".
Best Web Design and Developer conferences (Summit)
Conferences are a doorway to meeting people with different ideas and information that might definitely help you as a web developer. It brings together a community of web designers that have vast experience and information. To be ahead of your fellow web designers in the industry, you need to follow the trends which can be done through going to conferences! You get to meet pros and listen to words of inspiration from leading-speakers in the industry as well.
So, to help you as a web designer who is interested in attending a conference, we have specially selected some of the best conferences coming up in 2020 that might work for you. It could be for you a marketer, product manager, developer and so on. Generally, in the world of technology that web design falls under, I have arranged these conferences to impart knowledge.
Predictive Maintenance Conference 2020
This conference is organized by the predictive maintenance 2020 exhibition and networking forum, to bring leaders in smart utility maintenance together from all over Europe to share knowledge about the latest and updated utility maintenance works and case studies. It is a 3-day event that covers predictive maintenance, the tools and technology for managing data maintenance processes and new technology integration in a system like Blockchain, ML and AI etc.
Date: 14-16 January 2020
Location: Berlin, Germany

2020 Covalence Conference San Francisco
The Covalence conference in San Francisco, California; is where top professionals in web technology fields come together to discuss the different ideas on how to build highly effective desktop applications with Node.js, JavaScript, and Electron. This is an independent, one-day event that brings a whole community of professional web developers together to gather inspiration and also have fun.
Date: 24 January 2020
Location: San Francisco, CA, USA

2020 HalfStack Phoenix Conference
This is an event that will be held for just one day filled with experienced attendees and speakers who will be talking about JavaScript and web development with an emphasis on UI. The conference is organized by HalfStack, one of the longest-living JavaScript meet up group. Only this time the event will be held in Phoenix, Arizona in the United States of America. The environment where the event will be hosted in the Alamo Drafthouse Cinema, which is a relaxed place to be. For you to know how important it will be to attend this conference, the whole number of attendees would not be more than 170 people. So book now is there's still a spot left.
Date: 17 January 2020
Location: Phoenix, AZ, USA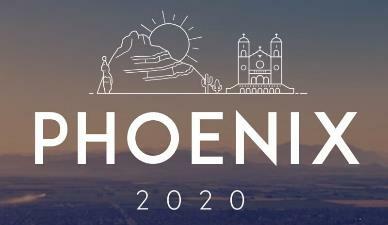 Awwwards Digital Thinkers Conference in Tokyo
This is another event that is organized for web developers and those in the digital tech industry. It is an annual conference held by Awwwards in many different top cities around the world such as New York, London, Barcelona, Los Angeles, Paris and more. The main aim of this event is to unite everyone whose intentions is to bring top-agencies in the digital design world to talk to each other and share knowledge.
Date: 23-24 January 2020
Location: Tokyo, Japan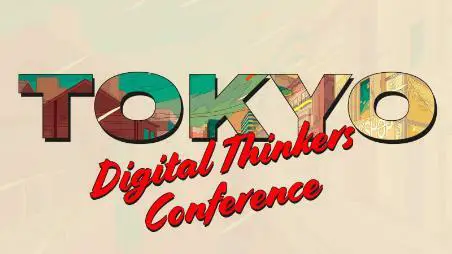 Developer Week Conference 2020
Just like its name implies, this conference has a whole lot to offer to attendees. As a web designer, you can also partake in this event to learn more about the next-level best innovative and newest trends in the world. If you can not attend the 4-day conference, you can check their hiring expos and one-time events.
Date: 12-16 February 2020
Location: San Francisco, California

Create and Cultivate Conference 2020
For ladies in the web design industry who would like to take their careers to another level, this conference is the ideal place to be in 2020. Create and Cultivate is focused on taking the creative careers of women in the digital industry higher. It is a single-day event that is fun with panellists and many more.
Date: 22 February 2020
Location: Los Angeles, California

JSConf Hawaiʻi 2020
This 2-day conference is all about web developers and it is centred on JavaScript, the community of developers and how they can improve in the web design space. It is the second edition of this annual conference which will hold at the Alohilani Resort in Hawaii. You will definitely meet amazing people, speakers, and enjoy all the fun Hawaii has got in store!
Date: 5-7 February 2020
Location: Honolulu, HI, USA

Experience Design Week 2020
As a UX web designer, it is very key for you not to miss this particular event! This conference will house a lot of UX design professionals in attendance who will be sharing very key knowledge. These leaders come from big companies and brands around the world to speak. The Experience Design Week 2020 will get you a chance to meet over 25 speakers from Spotify, Shutterstock, Volo and many more.
Date: 25-27 February 2020
Location: Denver, Colorado

Sunshine PHP Developer Conference 2020
This conference is organized by the SoFloPHP (South Florida PHP community) in the city of Miami, Florida. It is known as the SunshinePHP Developer Conference which hosts some of the best speakers who will discuss some of the best topics and pressing issues in the web design world. It does not matter what level you are in web design; this conference has something for everyone. The first day of the conference will offer 8 tutorials and workshops 3 hours each filled with concrete information. The remaining 2-days will feature general sessions, keynotes, and over 3 tracks of 30 PHP talks.
Date: 6-8 February 2020
Location: Miami, FL, USA

SuperConference 2020
As a web designer, developer or even an entrepreneur, this conference is perfect for you to get one or two information from this event. It is a 2-day conference with the first day focused on discussions from entrepreneurs about new businesses, upcoming ones, and how to grow. The sweetest part of the conference is one attendee stands a chance to win $10,000 prize after voting at the end of the event. The total number of attendees allowed for this event is 250 persons, so you'll definitely meet up with others.
Date: March 13-14, 2020
Location: Miami, Florida

NDC London 2020
NDC London is a clean combination of amazing talks, workshops, panels and lightning talks about the more advanced .NET development processes. NDC used to be more centred on the agile, frontend, and .NET but today all that is past due to changes in programming. It is a nice place to be as a developer in 2020.
Date: 27-31 January 2020
Location: London, United Kingdom

Adobe Summit 2020
Very few people in this millennium will say they are not familiar with Adobe or even heard of the name. The Adobe Summit is a creative conference that is centred around giving breathtaking content for campaigns managers, advertisers or anyone with similar interests. In the two-day conference, you will get the chance to learn about the latest trends and meet with leaders in the industry to share ideas and knowledge.
Date: 29 March – 2 April 2020
Location: Las Vegas, Nevada
Front End North 2020
This sin-track, one-day event is a conference organized for web designers, developers and many others who use the web to do their work. Front End North (FEN) will be held in the United Kingdom on February 7th, 2020. The event will hold at the Crucible in Sheffield and hosted by the Front-End Sheffield meetup team. As a grassroots conference, it is not a very expensive event but is packed with professionals.
Date: 7 February 2020
Location: Sheffield, UK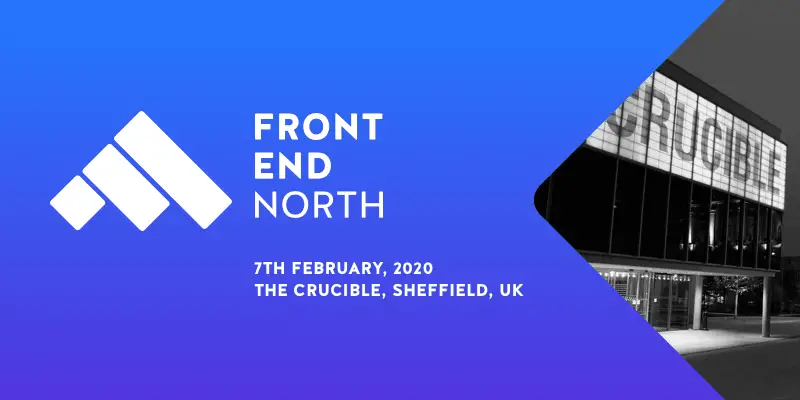 AIGA Design Conference 2020
The American Institute of Graphic Arts (AIGA) is organizing a really inspirational conference for the web design and developer's community. This event will bring together numerous designers from far and wide across the globe to share knowledge. Its main focus is on creativity, learning and networking with like minds.
Date: 30 March – 1 April 2020
Location: Pittsburgh, Pennsylvania

The 2020 Flashback Conference
This is a conference that is centred on new and cutting-edge technologies in web development, developer tools, browser APIs and more. The Flashback Conference also looks into how developers have evolved from JavaScript, HTML, and the reliance on Flash plugins to what we know as the web of today. It is a 2-day conference which features about 15 different speakers that are front-end development experts in web design.
When: 10-11 February 2020
Location: Orlando, FL, USA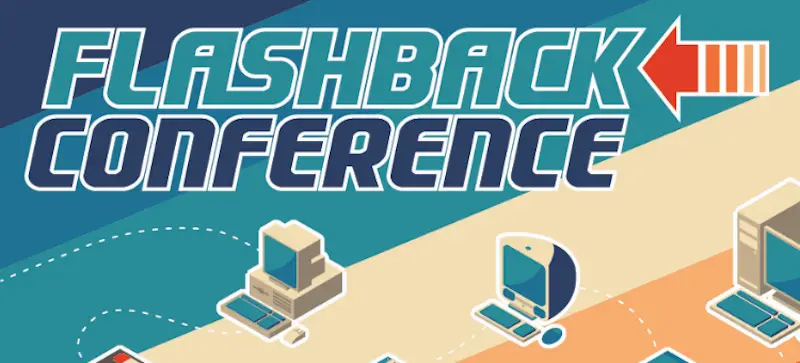 An Event Apart 2020
The 2020 An Event Apart conference is a 3-day design, coding, and content talk with expert web designer and developers. It is an interactive session that brings the best of the best in website design and development with breakfast and lunch to keep you strong enough to learn. You also get entry to social events and many others, so if you are more of a listener then get ready for inspiration from 6 different cities across the US.
Date: 13-15 April 2020
Location: Washington, D.C.
Date: 11-13 May 2020
Location: Seattle, Washington
Date: 29 June – 1 July 2020
Location: Boston, Massachusetts
Date: 17-19 August, 2020
Location: Minneapolis, Minnesota
Date: 5-7 October, 2020
Location: Orlando, Florida
Date: 14-16 December 2020
Location: San Francisco, California

PHP UK Conference 2020
The PHP UK conference 2020 will be the 15th annual edition of the event; this is a two-day event which will be held in the heart of London city at the Brewery. It is a 3-track conference with more than 700 speakers, sponsors, and delegates. The PHP UK is focused on delivering updated content related to PHP and web tech in a professional and comfy environment. Networking is limitless for web designers who would like to meet like minds, speakers, delegates and many more at the event.
Date: 19-21 February 2020
Location: London, United Kingdom

HOW to Design Live 2020
If you are planning on enhancing your web design skills in the year 2020, then this is one conference you do not want to miss for any reason. It is a creative meetup with leaders and designers annually. The conference is organized to give web designers all they need to be better in their profession from skills to new tools, and in totality inspiration from the different people you get to meet.
Date: 4-7 May 2020
Location: Boston, Massachusetts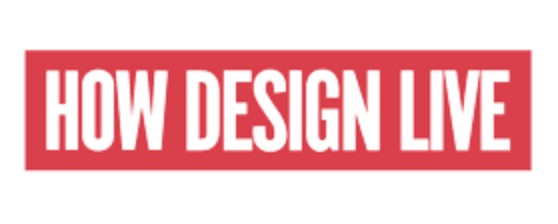 Devopsdays Guadalajara 2020
The Deopsdays Guadalajara 2020 is a conference for developers and web designers specifically hosted in one of Mexico's historic cities "Guadalajara". This event will kick off at the ITESO University on 20th and 21st February 2020. Many corporations will be available from small startups to large and well-established ones, it will be an amazing meetup with the Mexican tech community. The event will comprise of a combination of talks, single-track sessions, and open spaces for collaboration. This is definitely a great place to meet fellow developers and gather more knowledge.
Date: 20-21 February 2020
Location: Guadalajara, Mexico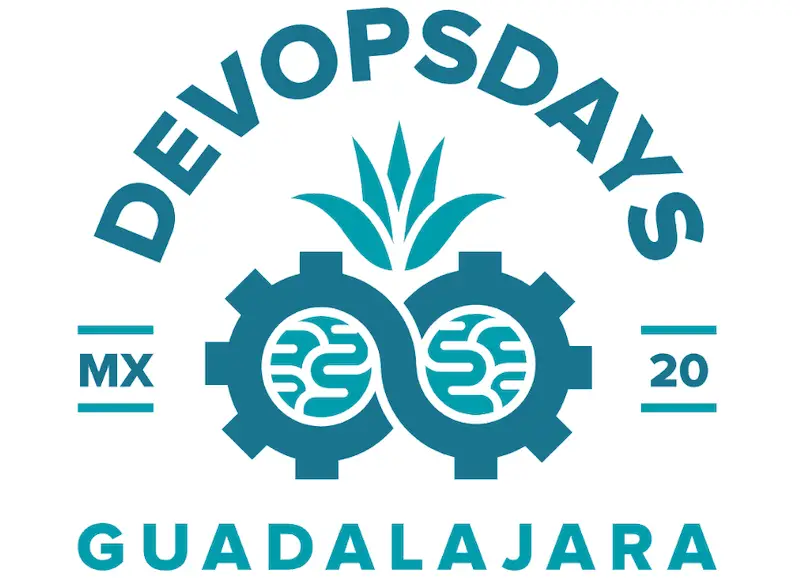 IBM Conference – Think 2020
This is where business links up with technology and it is not an event you would want to miss. It is for those in the tech industry and the information you will get from this event is immense such as how to grow your business using AI automation, cloud technology, and understanding the challenges of coding. You will meet some of the world's brightest minds here, relax and share knowledge & inspiration.
Date: 4-7 May 2020
Location: San Francisco, California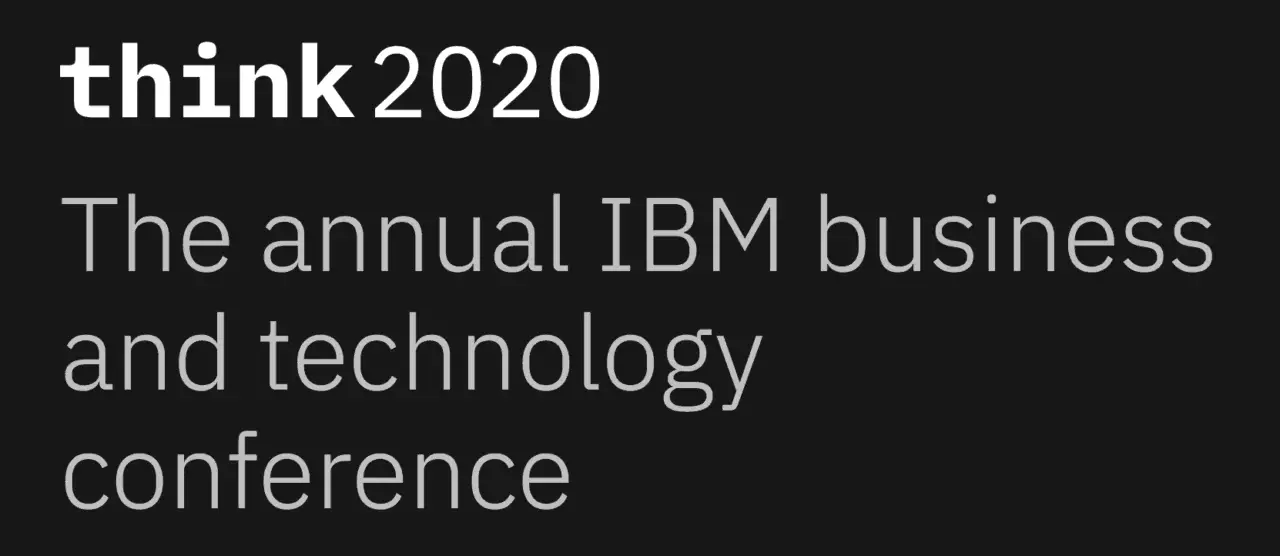 RubyConf AU 2020
This is an annual Ruby programming language conference held in Australia to celebrate the entire Ruby community in general. It is a combination of both local and international professional speakers for the 2-day event. The conference covers interesting topics, that are exciting and informative at the same time for those who want to update their Ruby skills. Also, there is a social gathering to meet up with other attendees.
Date: 20-21 February 2020
Location: Melbourne, Australia

The Design Conference 2020
If you want to go on a vacation and also meet up with other professionals in your web design field, then the Design Conference in Brisbane is where to be. It is a celebration of the 10th year anniversary of this event in 2020, so its definitely going to be one special experience entirely. You will meet other designers where you will also create some stuff during break sessions, with inspirational talks from Australian creative speakers.
Date: 20-21 May 2020
Location: Brisbane, Australia

OWASP New Zealand Day 2020
As a web developer who is on a visit to New Zealand, you can engross yourself in the OWASP New Zealand Day and learn new things about web development. It is a single-day event that is centred on information security and the techniques to use secure architecture for Kiwi developers to develop well-secured apps. The conference is divided into two streams, one includes the introductory sessions and talks on the topics of security, applications and information, compliance, risk management, and policies. While the second stream talks about the technical aspects in-depth.
Date: February 21, 2020
Location: Auckland, New Zealand

Front Case study Conference 2020
The Front Case Study Conference 2020 is a gathering of professionals in the web design space to talk about how to improve themselves and their skills. The conference is for product management and UX in web development to match the ever-evolving practices in the tech world. It is a 2-day interactive and knowledge sharing conference with Q&A sessions and panels to bring out your creative sides.
Date: May 28-29, 2020
Location: Salt Lake City, Utah

2020 Brussels Workshop Summit
The Workshop Summit is to be held in Brussels, Germany. It is a 1-day event that is organized by this not-for-profit organization. The event is focused on various technological trends by experts in the profession and all the members of the community. Some of the topics that will be discussed include React, Software Architecture, Azure, Golang, Openshift, Continuous Delivery, .NET Core, SVG Animation, GraphQL, VueJS, UX Mobile, Angular & RxJS, Quarkus, Tensorflow.JS and ML, and Ionic.
Date: 2-6 March 2020
Location: Brussels, Belgium

Adobe 99U Conference 2020
The Adobe 99U Conference is an event that is packed with a lot of information for web designers and developers. 99U is a popular blog that is centred around career advice, web design trends, workshops, and more to inspire people. It is a 3-days talk and interview conference where pros in the industry share their knowledge.
Date: June 3-5, 2020
Location: New York, New York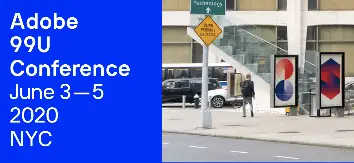 Java Day Istanbul 2020
Well, Java is very popular amongst web developers and this conference is kind of among the most efficient when it comes to bringing together an international community. The Java Day Istanbul is organized by Istanbul Java User Group and software-driven community in Turkey. The event is to help web designers and developers to acquire more knowledge and information about the latest and most recent technological trends in Java, Mobile, Cloud, Future, Agile, Web, Big Data, and DevOps. It is the perfect place for startups, tech companies, developers and many others to meet and share ideas as well as network with professionals.
Date: 14 March 2020
Location: Istanbul, Turkey

Circles 2020
The Circles Conference is an event that is fast-growing in the United States of America today. It is geared towards bringing together designers in the industry to speak about the latest trends in designing. There will be a lot of professional speakers and 12 workshop types for you to get involved and also the aspect of networking with other bright minds.
Date: 10-11 September 2020
Location: Richardson, Texas

Conclusion
As a web designer and developer, it is very important you stay top of your game, and to do so, you need to mingle with the best of the best. Networking is one very great way to meet industry professionals in your field where you can discuss and share knowledge. To network, you need to attend seminars, conferences and many other events, but we have done you the honors by selecting some of the best conferences to never miss as a web designer in the year 2022. However, as a professional, you may not always have the time to attend all of these conferences and seminars. To save time and money, you may find the right web design agency and outsource your business.