Payoneer is a payment gateway where we can receive payments from other countries like USA. It's headquartered in New York City.
Payoneer is better than Paypal because Payoneer takes low charge than Paypal and Payoneer is fast than Paypal.
To attract new customers, Payoneer is offering $25 for sign-up and $25 for a referral.
You will get $25 after sign up and when you refer a friend, then you and your friend both will get $25, so you can make unlimited money using Payoneer referral progarm.

How to get Payoneer Sign up Bonus $25
To get a $25 signup click here (use this link to sign up otherwise you will not get $25)
After clicking on this link you will see the Sign-up and earn $25*
Click on that option (signup and earn $25), you will redirect to Payoneer sign-up form.
Fill up all the information carefully.
After filling the form click on submit button.
Now you will be notified when your account will be approved.
The review process may take some time but do not worry you will get a mail when your account will be approved.
When will I receive $25 sign up bonus from Payoneer
To get $25 as a signup bonus in Payoneer there is a condition that, you have to get a minimum $100 payment in your Payoneer id. When you get a $100 payment (overall), your sign-up bonus of $25 will be sent to your Payoneer account.

How to earn unlimited money by Payoneer referral program
As I have told that Payoneer referral program is best than any affiliate program because in the Payoneer referral program, only you have to told your friends and your clients to sign up and when they sign up using your link you and your friend both will get $25*
To get $25 for referral simply follow these steps
To refer your friend you have to login to your Payoneer id.
Go to the activity option.
You will see refer a friend option.
Click on refer a friend option, you will see your unique link.
Copy your unique referral link and share it with your friends
When they sign up using your link, you and your friend both will get $25.
When you will get $25 referral bonus
After signup using your link, when your referral friend received $100 (overall) in its Payoneer id, you and your friend both will get $25.
What is Payoneer master card?

Payoneer gives facility access to their funds anywhere anytime. By using the prepaid master card of Payoneer you can withdraw or use your funds anytime.
How to use Payoneer payment gateway?
If you are a freelancer or have a client in the international market then the Payoneer is best option to receive payments.
If you are a freelancer and suppose you write articles for any company in other countries, when they deliver your payment then you have to choose Payoneer payment gateway to receive payment because this is very fast in compared to another payment gateway.
How to request for payment?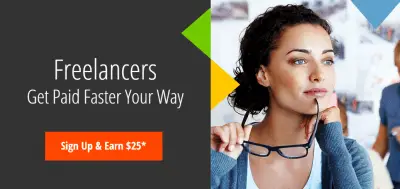 Sometimes you need to send a request to payer for sending payment.
Payoneer has this facility, to request for your payment you have to need payer details like email, name,country etc.
If you have these details then you can send a request for payment.
To send payment request follow these steps
Log in to your Payoneer id.
Click on receive option which is on the left top.
After clicking on receive option, click on the request payment.
A payment request form will occur, you have to fill the form carefully.
It will ask about some details, like amount, payment for(for what you are requesting for payment), description of your work for which you are requesting for payment.
Now enter details of the payer, name, website, company name, email id, and country.
After filling these information you can send a request for payment.
How to change my password?
When you need to change your password due to some reasons like poor password etc. In this condition, you have to follow these steps to change your password so that your account will more safe and secure.
Go to the settings option.
You will find their update password option, click on that.
It will ask your user name and current password and then enter your new password which do you want to set.
After giving this information click on SAVE changes.