The internet has been recently raging on the best online platforms with advanced tools and technical support for website hosting and building; landing pages and several other services, but sometimes, the advancement and technicalities distract the sole aim of these services and thereby minimalizes efficiency.
Best Collection of Minimalist Landing Pages
Creating minimalist landing pages requires simple, yet very responsive tools and tech that helps you build attractive and clear landing pages that immediately communicates your intention to your visitors, audience or customers. With simple yet amazing templates, you will able to capture a great number of leads and also save time and money instead of unconsciously diverting the course of your service with overly sophisticated templates.
Our top-rated templates with simple functions and amazing benefits that will help you create the best minimalist landing pages include;
Non-profit Donation Page
The purpose of which landing pages built with this template is to serve spells simplicity. The Non-profit donation page template is designed to build landing pages that help in progressive donations for a charitable course. The template has a very easy set-up that immediately directs visitors to the donation page and includes a brief description of the donation course and beneficiaries of the project. So your visitors are not overwhelmed with unnecessary questions or bio-data forms, they can easily donate with just their email and payment card details (fully secure) and if they are interested in reading comprehensively on the project, they can easily click on the "Learn More" button and get as in-depth in the course as they wish.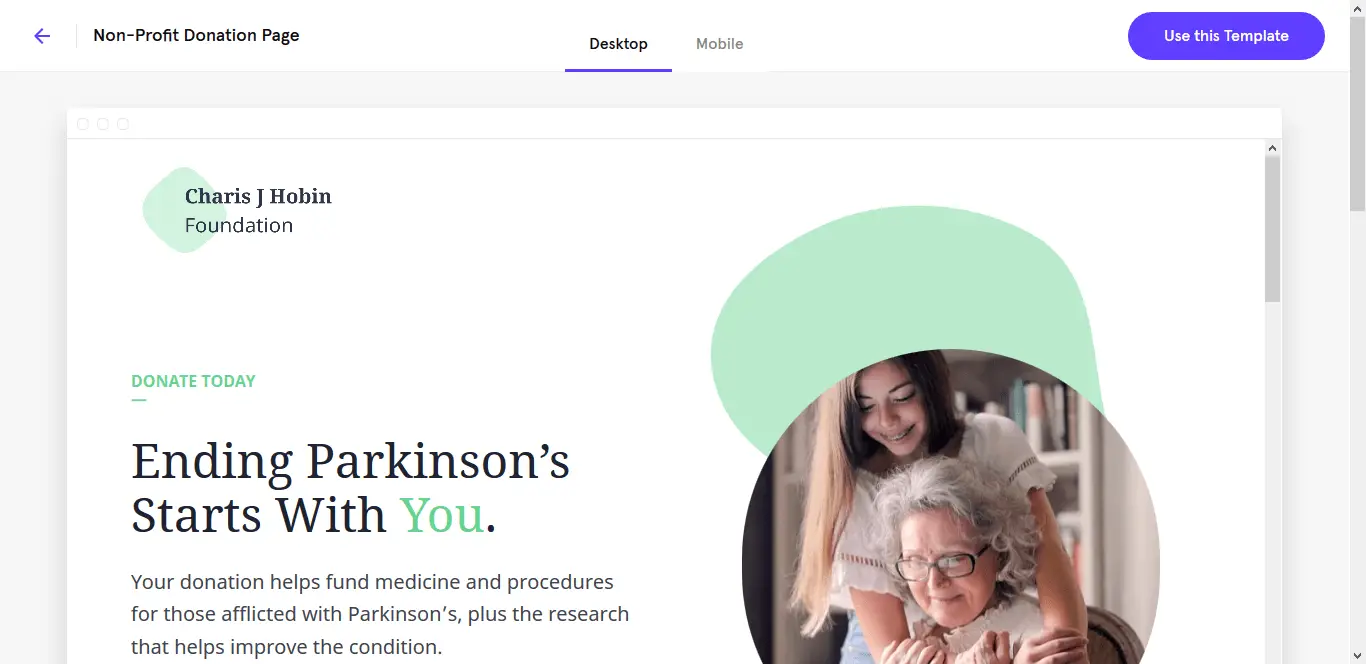 Author Book Excerpt
That book! Yes! That book! Create a minimalist landing page to publicize it. With the author book excerpt template, you can easily put your book on a good platform and provide your audience with an exciting chapter preview to give them an insight into what the book is about. The template design provides visitors with the option to unlock the full chapter of the book (that requires only email signup and offers readers up to $25 off the purchase of the complete book) as well as a brief "about the author" write-up. The author book excerpt will help you build a landing page that will put your book where it needs to be, provide your audience with stress-free reading options and offer you the best convenience.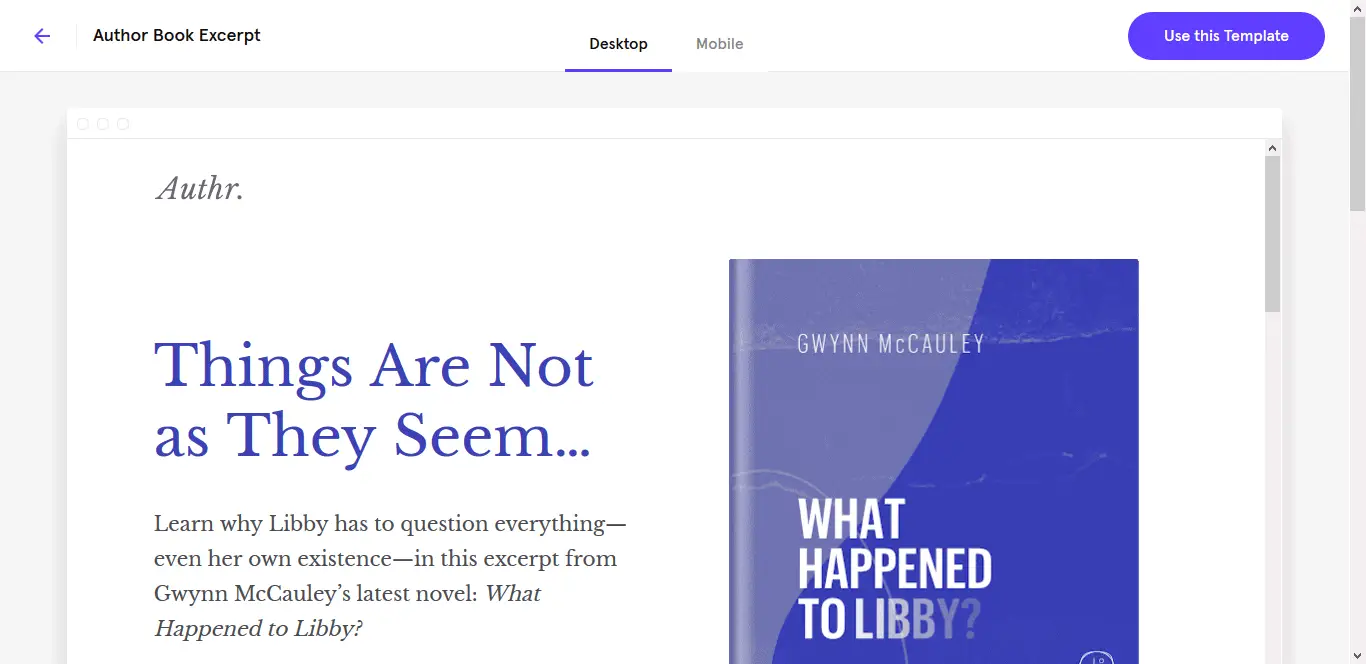 Beauty/Make-up News-letter Sign-up
The beauty/make-up News-letter signup is another simple template that helps you build a minimalist landing page that will provide your visitors with the updates on the latest and exciting cosmetics and makeup, honest product reviews that will help them choose quality skin products, sponsor discounts for readers and tips from essential skincare routines and tips from experts. To get the full beauty guide, visitors will be directed to sign up for the newsletter and receive free daily makeup guide that provides them with basic routines for effortless good looks.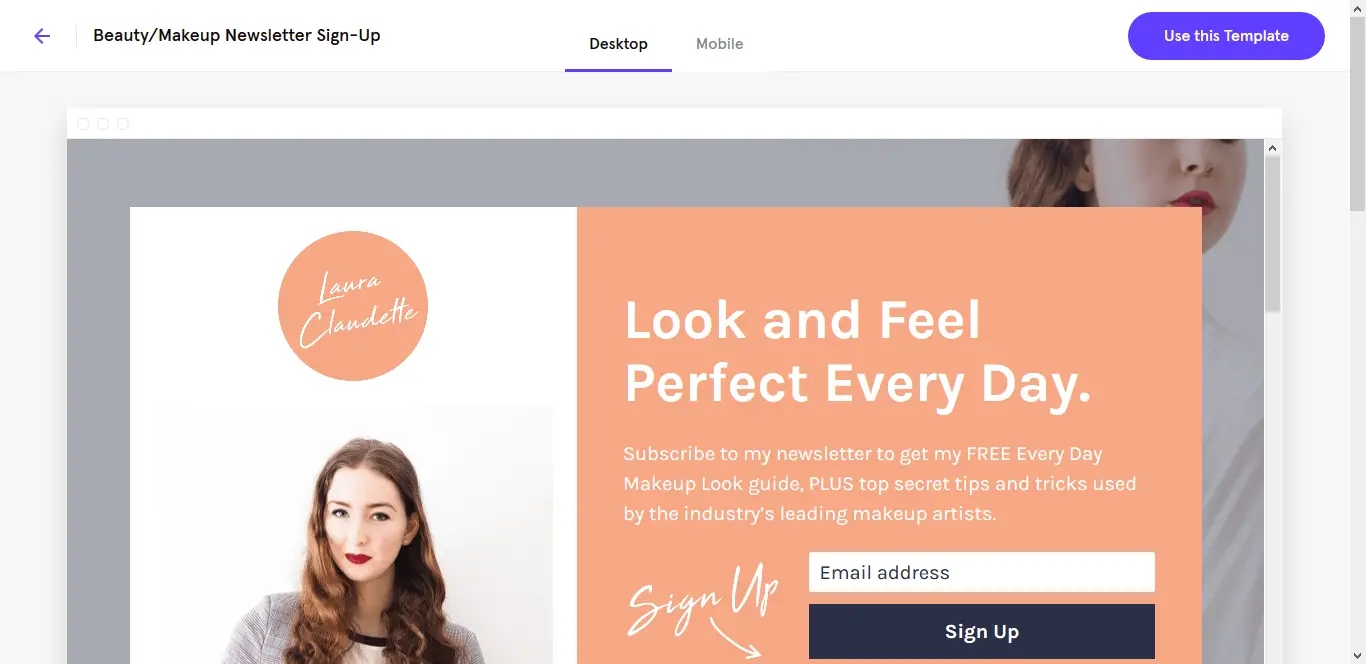 Marketing Services Agency
The marketing services agency template provides online marketers with simple but very productive tools that put their services on the spot. This template is designed to advertise the marketing strategy and plans of your company. You can design your landing page to detail your audience on a few benefits of your marketing strategy and the plans you available on your platform. This way, they have information on your services and how you meet with content's need and can subscribe to their preferred plan (with a brief description of the features, benefits and price of each plan available) by email signup and credit card information for payment.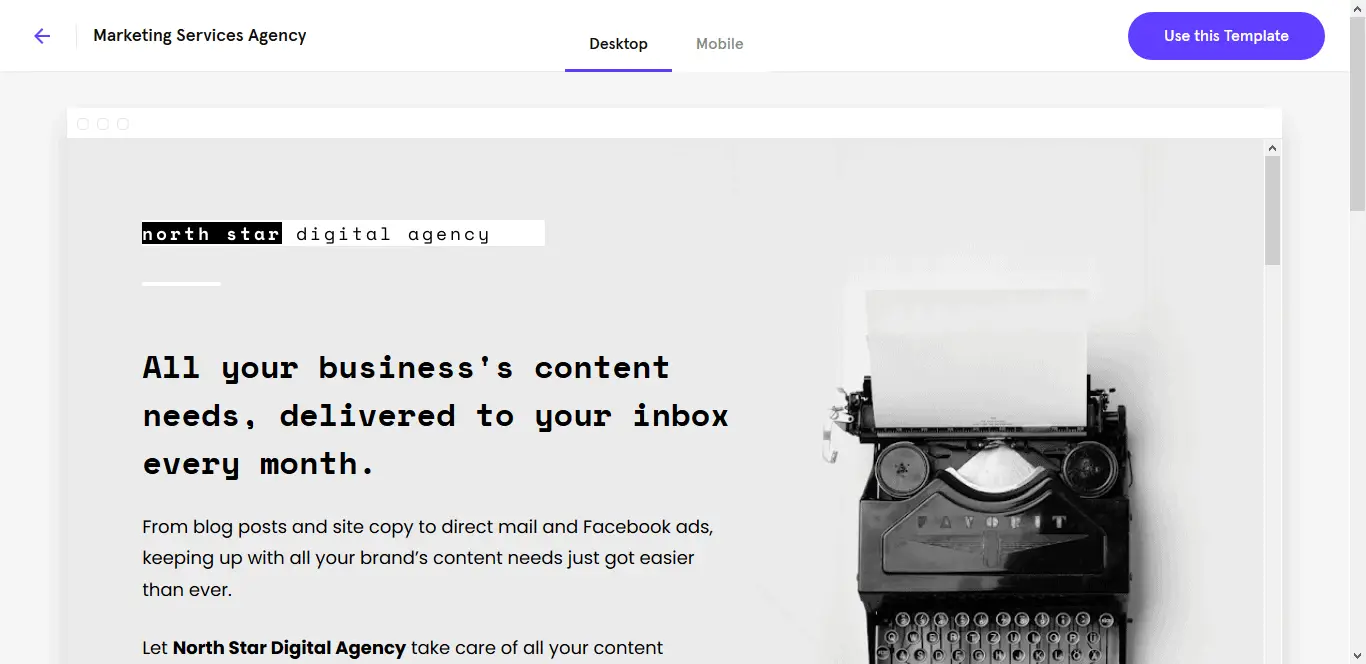 Top 5 App list
The best 5 app list is a simple template that assists you in creating a minimalist landing page for the best five apps of different programs. It could be the best five streaming apps, the best five apps for life hacking, the best five workout apps and any other best five app list you will like to share with your audience. Landing pages built with this template will include a brief and direct introduction of the program you are banking on, a short and precise list of the benefits your audience will get from the program and a direct signup process that requires only your visitor's email address.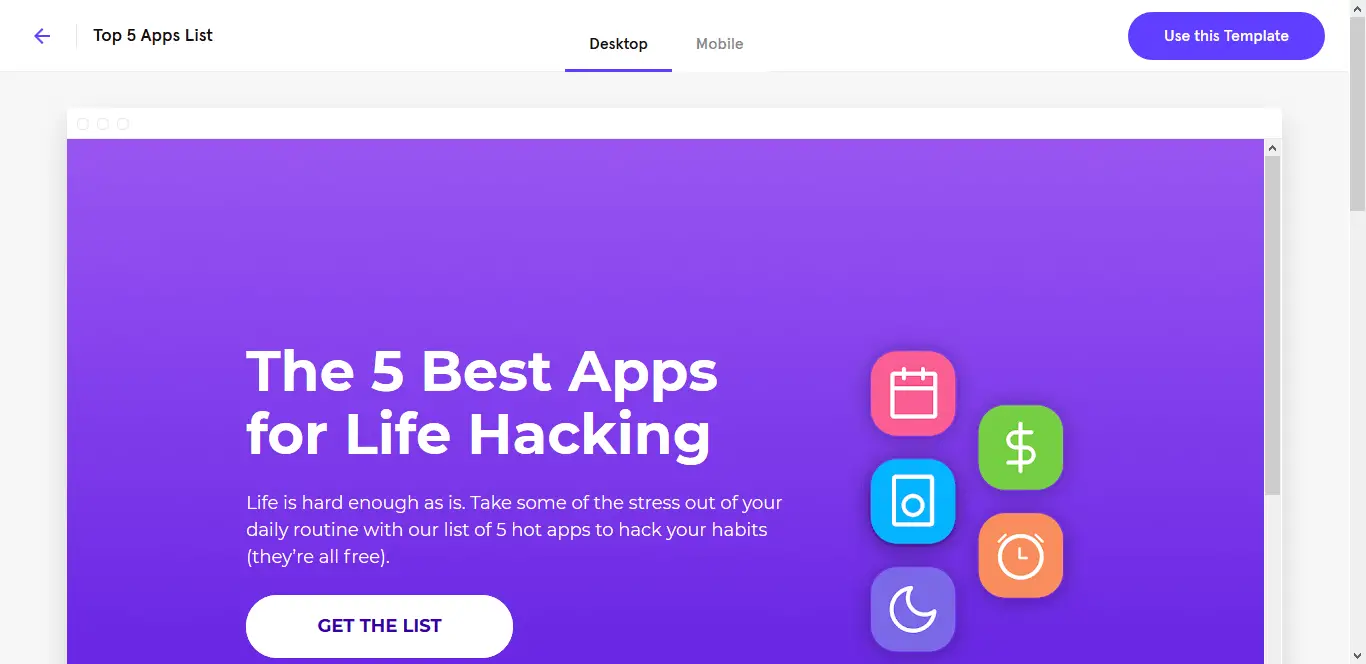 Basic Webinar
Prepare an amazing webinar with simple templates and tools and indulge your audience in exciting webinar programmes. Start your online event or webcast with an audience that is interested in your field of work or thought. The basic webinar is designed to inform your website, visitors of your upcoming podcast, give them a sneak peek of topics that will come up on your webinar and provide them with a simple signup process (that requires only their email address) to claim their spot on your upcoming webinar.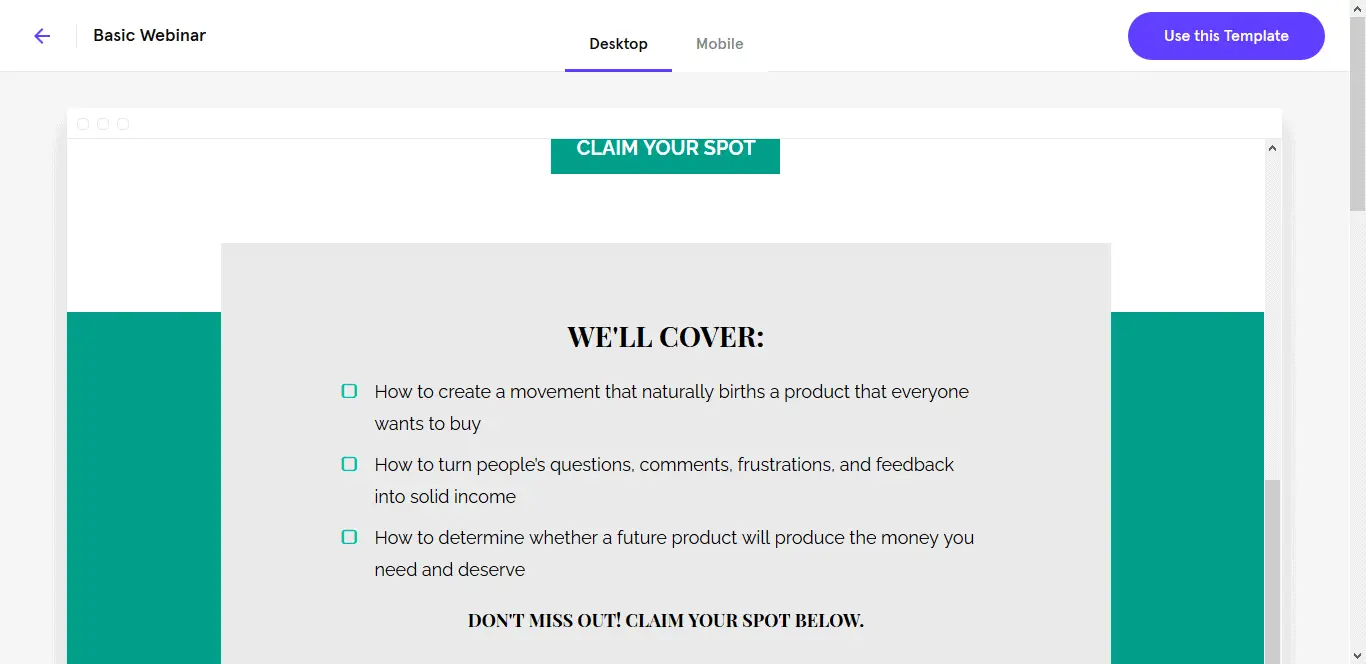 Software Promo
Inform your customers or website visitors of the upcoming promo on your site or software program with detailed but precise details on the discount they stand to get off their subscription. Landing pages made with this template will provide your visitors with information on the software program, giving a brief description of the services and feature they get on your software program. The landing page also allows you to include answers to frequently asked questions about your software program, which will increase your visitor's knowledge on your what they stand to gain from your platform and the upcoming promo. Your visitors can prepare and schedule for your software promo by signing up with just their email address, which will get them started on your offers.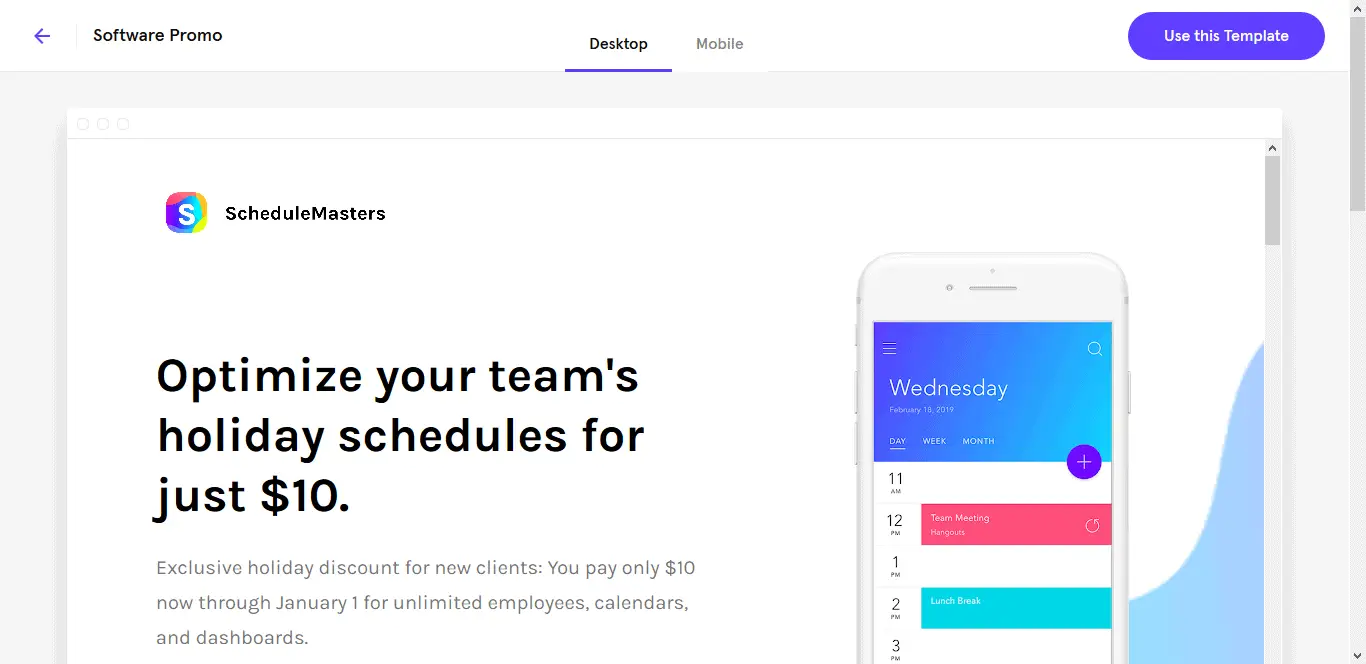 Look Here
Look here is another exciting template that allows you to build a minimalist landing page with the simplest tools. The visuals are great as you are provided with a simple yet thoughtful visual image, your product or service review, and a very simple sign up process for your visitors that requires only an email address. Your visitors will access your services or guide via the email address provided without the need for other personal information or data that will make them uncomfortable.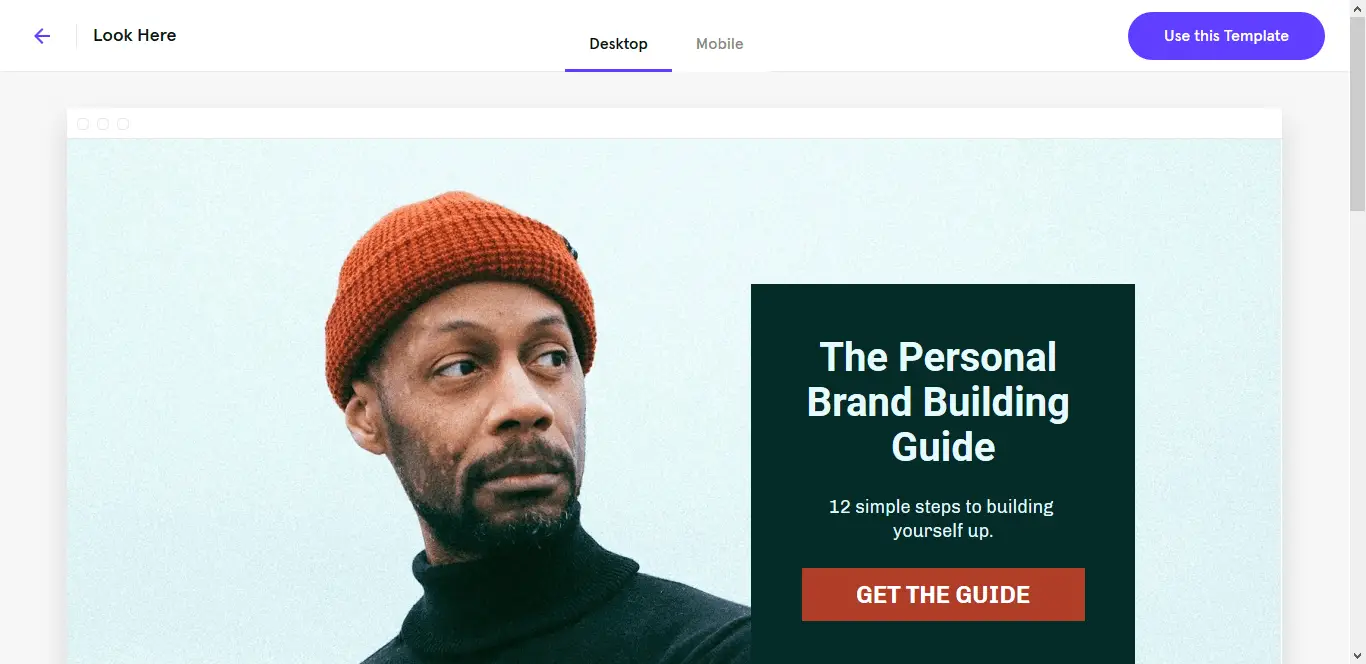 Newsletter Signup with Bio
Create a simple landing page that will require your visitors to sign up to your services or products first with your email and then other essential bio needed (if any). With this minimalist landing page, you can give a brief description of your products or services to visitors and include the benefits they stand to get from your products. You can also include a brief personal introduction, so they get acquainted with their service provider.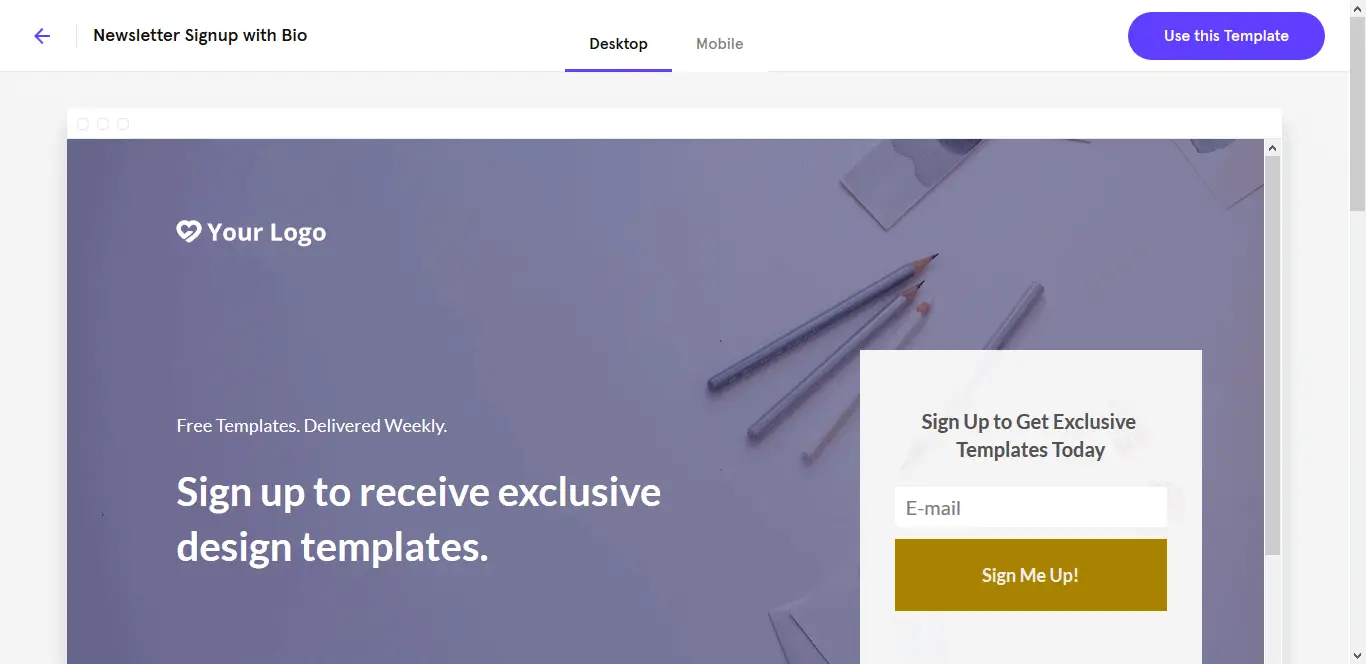 Light Colourful Giveaway Page
It's giveaway time! Everyone loves a gift or more, and the light colourful giveaway page is the best platform to inform your visitors and customer of your upcoming giveaway. The template is very simple, but you get to work with colours while designing your landing page which makes more fun for you and exciting for your visitors. This minimalist landing page includes information on your giveaway with date a countdown on the exact time and email signup to enter the contest.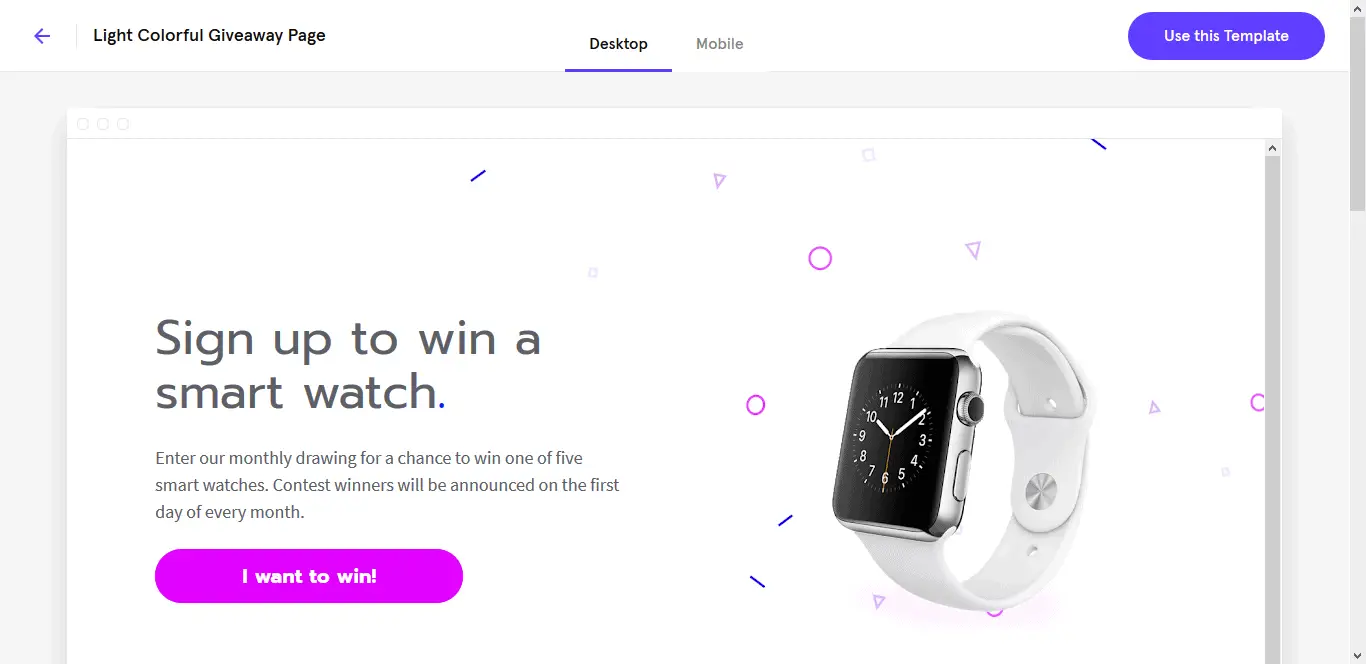 Bold Light App Launch Minimalist Landing Page
Use this template to keep your online visitors or audience informed your upcoming app, task or logo. The benefits of your program and a simplified description of the features and services you will be provided with on the platform. The template is pretty easy and your minimalist landing page will be created in no time, providing your visitors with a brief but precise introduction of your services and a very easy email signup process.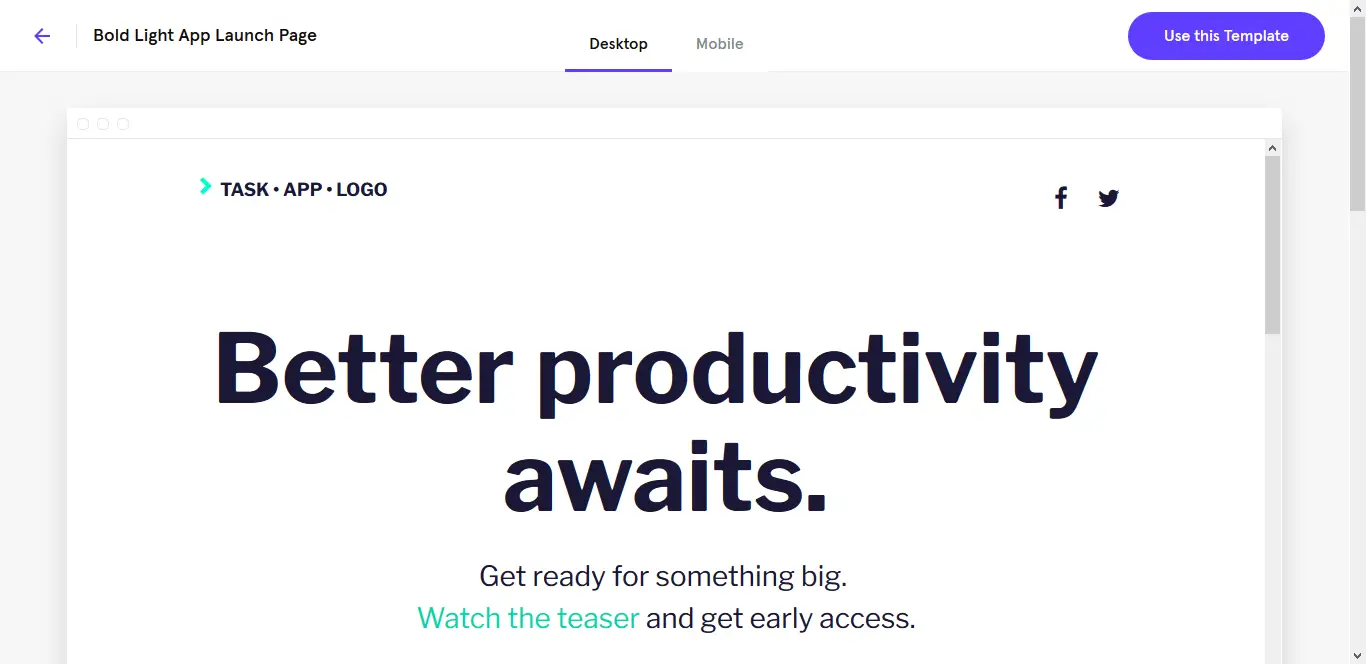 Conclusion
Although simple, minimalist landing pages may just be the best option for creating the best landing page to improve your product sale, customer participation, and website performance generally. Aside from having a simple interaction base for your visitors and customers, you can also easy create processes that will save you time and also money, as the easier the templates are, the lesser the price, compared to the more expensive and highly technical templates that my take away your customer's concentration from your intended purpose.