The managed web hosting site, Liquid web is known for its amazing offers and features that keep websites and blogs commendable uptime with great customer service and visitors follow-up. Some of the platform's high-end specs are its powerful server, a wide range of dedicated, speedy load time, VPS, cloud and reseller plans, and flexibility. Liquid web private cloud providers provide users with an exclusive virtual data centre with support from VMware and NetApp.
The Private Cloud Providers package is built with the benefits of a typical cloud server and a combination of simple, advanced management services. Private cloud providers on Liquid Web provide users with multiple tenant tools and features that allow them to create an orderly work environment. The package enables users to have access to all the power, excellent performance, dedication and reliability needed by a leading industry or top online enterprise.
Liquid Web Cloud VPS (Virtual Private Servers)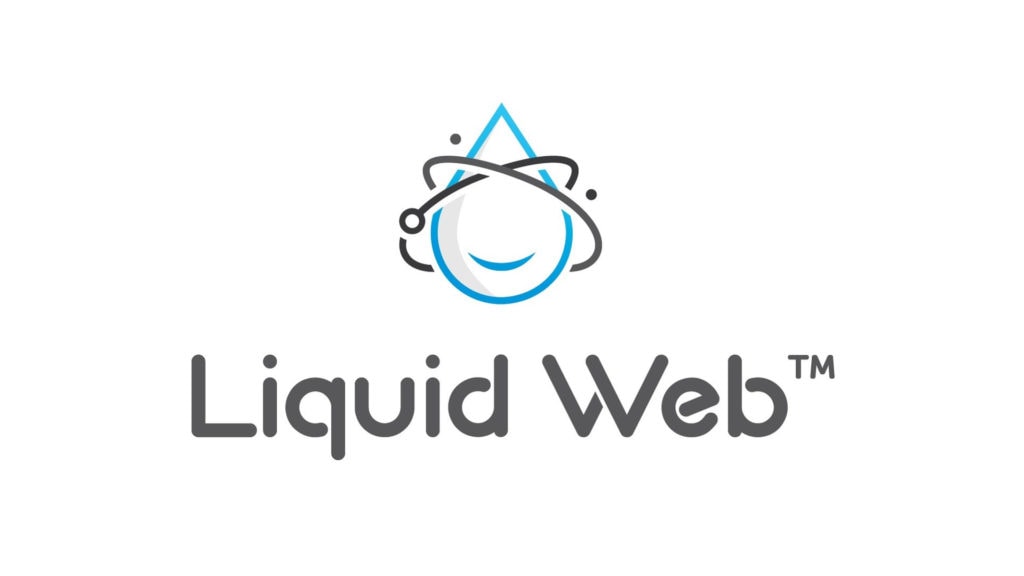 Aside from Liquid web's private cloud providers, the web hosting site also provides websites with Cloud VPS, which accounts for a fully-managed platform built to manage websites with high performance, speed and reliability.
Features available on Liquid Web's Cloud VPS include;
Secure server with advanced security and protection
Cloudflare CDN
Limitless sites availability
Dedicated IP Address
Gigabit transfer with reliable speed performance
Automatic local backups
Easy upgrade or downgrade
Simple root accessibility
100% network uptime
100% power uptime
Integrated firewall and several others
1. Gigabit Bandwidth
This feature allows users to transfer data with a very speedy gigabit network for all gigabit and 5 terabytes of bandwidth.
According to the study of Cloud Spectator, Liquid Web is a fast server than Rackspace and Digital Ocean.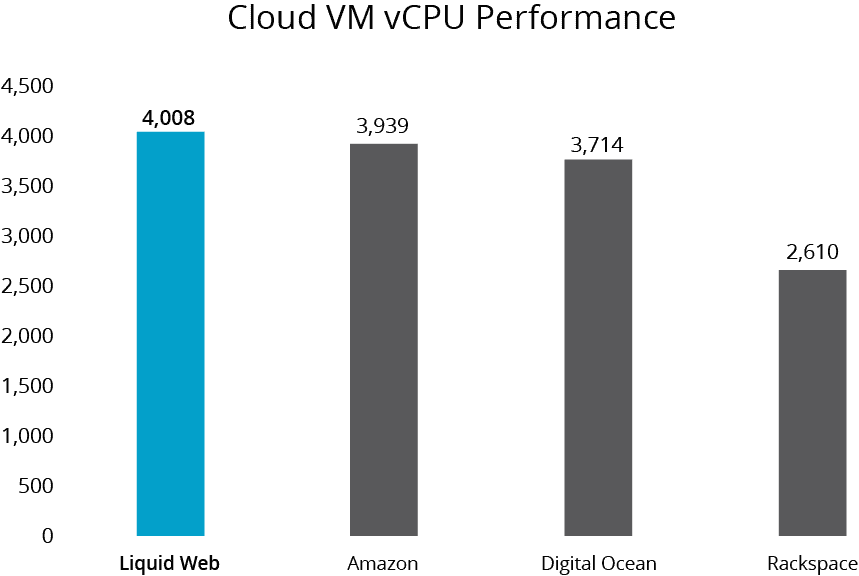 2. Unlimited Interworx supported sites
Users will enjoy the unique services of a central host manager and automatic server control over all websites and servers on Liquidweb's Cloud VPS hosting.
3. cPanel and Plesk support
WithLiquidweb's Cloud VPS hosting service, users will enjoy the services of Plesk and cPanel that ensures system-level optimization and control including automatic updates, maintenance and application deployment.
4. Cloudflare CDN support
With support from Cloudflare CDN, users will enjoy optimization from a global network of servers that manages and the website's load and boost the performance of your Virtual Private Server.
5. Firewall Integration
With firewall protection, users are assured of defence from internet traffic and other insecure elements that may affect business speed and reliability.
6. Dedicated IP Address
With a highly functional dedicated Internet Protocol Address, users are assured of great speed and maximum protection of their website.
7.Easily scalable
Liquid web's Cloud VPS service is easily scalable as users can upgrade or downgrade their plan, based on the services they need to manage their website.
8. Good DDoS Protection
Liquid web's Cloud VPS hosting will keep your website and business free from sudden attacks with real-time monitoring that is active at all time.
9. 100% Uptime
Liquidweb's Cloud VPS hosting has a 100% uptime guarantee on both power and network with Service Level Agreements for all the relevant routing devices that operate within the network.
Some basic Add-ons to integrate on Liquid web's Cloud VPS hosting include;
Server Secure Plus (ServerSecurePlus)
Vulnerability Assesment
Akamali
EnhancdDDos Protection
PCI Compliance Scanning
Cloud Load Balancer
Server Protection for Linux
Web Application Protection
Server Protection for Windows
Premium Business Email and several others
There are several plans on Liquidweb's Cloud VPS, which offer users several options with different prices and available features/services. Liquid Web Cloud VPS is designed to provide website/ online business owners a completely managed private cloud space for the best work experience.
Pricing Plans
THE 2GB RAM PLAN
This plan is accessible to users at $15 per month, providing them with 2 vCpus, up to 40 GB SSD storage and a bandwidth of 10 TB. Its Linux based service also comprises InterWorx, cPanel Admin or Plesk Web Pro support.
THE 4GB RAM PLAN
This plan provides users with up to 4 vCPUs, 100GB SSD Disk space, 10 TB Bandwidth and cPanel Admin, InterWorx or Plesk Web Pro, accessible at the introductory offer of $25 per month.
The 8GB RAM PLAN
With up to 8 v CPUs and 150 GB SSD storage capacity running on a 10 TB Bandwidth, users are assured of reliability and speed. The Linux based platform also provides users with InterWorx, Plesk Web Pro, or cPanel admin at $35 per month.
THE 16 GB RAM PLAN
THE 16 GB RAM plan is available at the special introductory offer of $95 per month, providing visitors with 8 vCPUs and up to 200 GB SSD storage at a bandwidth of 10 TB.
There is a bundle and save plan on the Cloud VPS package that gives users the option for a more equipped plan at very reasonable prices. You can bundle up the features you need for your managed-private cloud servers from any of the plans that suit your website best, as shown below;
2GB Value Bundle
This plan provides users with all the features on the 2GB RAM plan and Site remediation and protection, free 100GB daily backup quota and premium business email service at $20 per month. This means that you will be enjoying an $89 per month value bundle at $20 per month.
4GB Value Bundle
All features and services on the 4GB RAM plan are available on this plan with a Threat Stack oversight detection system, free 100GB daily backup, premium business email service and site remediation and protection at $30 per month for a $129 per month worth value.
8GB Value Bundle
Aside from the features available on the 8GB RAM plan, users are also provided with Premium business email services, free 100GB daily backup, Site remediation and protection and Threat stack oversight intrusion detection system at $45 per month, instead of $169 monthly.
16GB Value Bundle
This plan provides users with all features available on the 16GB RAM plan and the additional features on the 8GB Value Bundle, at $129 per month, instead of $229.
With great uptime and flexibility, visitors will have a great working experience harnessing the features and tools of Liquid Web's Cloud VPS package.
Based on the popular review, Liquid Web's Private cloud pros and cons include;
Pros
Elasticity and flexibility
Automatic scaling
Great uptime
Advanced tools and management service
Cons
There is no money-back guarantee
It is quite pricey.
Although there are several website hosting options in the market, selecting the perfect hosting solution for your business might be quite tricky, as there are several factors like cost, hosting options, and guarantee to consider. Amongst the several options available, liquid web has however proven to be a great hosting platform with several incredible hosting plans and packages.
Nexcess Hosting Review

You may find it quite tricky to find a hosting service that would provide you with all the features and services you need to manage your website. The scales of online businesses differ, just as peoples needs of a hosting service. With different hosting packages including shared hosting, dedicated servers, WordPress hosting, Virtual Private Servers, and several others, website and online business owners can select any hosting plan or package that suits the scale of their business.
There are several web hosting services in the market, which makes it quite a task to pick one that would provide users with the best features and services, however from online ratings and reviews, website owners can easily select the hosting service that matches their needs. Some of the most important functions of a web hosting site are its uptime guarantee and speed, asides from other features and services that enable users to have a great online presence.
Nexcess Web Hosting is one of the best hosting platforms, based on the online scoreboard and expert reviews. The hosting platform provides users with exclusive features and services that keep their online businesses at a progressive pace. Users have several hosting options to select from including the Managed Magento Hosting, Managed WordPress Hosting, Cloud Hosting, and more. Nexcess has been in existence for over 20 years, and it is well known across some top countries. The hosting platform utilises modern technology in its set-up, and the services it provides to users. It is also a great way to work with teams and provide big online businesses with solutions to business complexities and difficulties.
Nexcess Features
Some features and services available on Nexcess Web Hosting includes;
Great load time and speed
Speed is one of the most important things to look at when subscribing to a hosting service, as online visitors or customers would find it frustrating to log into your website and be stuck with slow page loads. Nexcess provides users with superior loading speed, and excellent server performance, which is undoubtedly faster than other hosting services in the market. The web hosting platform uses PHP 7.0/7.1, RAID, Apache, and SSDs amongst others to store as much information in the cloud as possible, which keeps users' websites free from clogs and easy to load.
Security
One of the most important requirements of a web hosting site is its security and protection settings. With Nexcess, users are assured of maximum security and protection from unwanted online bodies with 24/7 monitoring and instant warnings on the detection of issues. With premium SSL certificates, users are provided with top-notch security against malware and viruses that could make their websites crash or lose tangible information.
Easy access to services
The web hosting site's features and services are available to users at ease. Traffic can be gotten and maintained where it is needed, adding and plugins can be activated easily, and users have access to automatic updates. Users also have easy access to customization tools and instantaneous caching.
Free Migration
Nexcess offers users free migration services, in case they have their WordPress site hosted by another platform and would like to switch to Nexcess. With the free migration service, users would enjoy easier access to Nexcess web hosting services, as they skip the pressure of migration fees.
Multiple user account feature
With multiple user accounts, users can give other people access to different parts of their hosting plan. The feature enables a better working experience, as users have several hands working to make their website or online business better, from a single account.
Customer Support
Nexcess hosting also provides users with amazing customer support, in case they have issues with their site. The platform offers users several support options including; phone line, live chat, email, ticket and several others.
There are several other features available on Nexcess Hosting, which provides users with excellent hosting experiences and solutions. The platform includes several hosting packages and plans with distinctive features and services, as well as different pricing options. The hosting plans available on Nexcess web hosting include;
Nexcess Plans
This shared hosting plan includes six different hosting packages, ranging from Extra Small, XS to Extra Extra Large, XXL. The hosting plan starts at $49 per month, to $849. The smallest plan allows for 10 sites, while the largest allows for use of up to 50 sites. Users are also provided with good storage capacity and bandwidth length.
Nexcess Cloud Hosting
Just like Nexcess Shared Hosting plans, the cloud hosting package includes six different plans ranging from XS to XXL. Each plan costs the same as the previous, from $49 to $849 every month.
Nexcess dedicated Server
This package includes 3 plans that provide users with the best hosting services at affordable prices. Starting from $359.95 per month to 539.95, users are provided with the best services and advanced features.
Nexcess WordPress Hosting
Nexcess WordPress Hosting plans are the most affordable hosting services available on the platform. Starting at $12.67 per month, users would enjoy amazing hosting services and can get the best WordPress services from the platform at $667.00. With up to 7 different plans on this package, users have several options to select from.
Pros
Daily backups
Free trial
Great customer support
Free migration
Cons
Quite costly
No free domain
Nexcess Hosting Vs Liquidweb
Several online reviews have mentioned that Nexcess and Liquidweb offer quite similar hosting services because of their amazing features and services. They are often said to be the best hosting services on the internet, and if you have an issue picking one of them as your service provider, you can look through their distinctive features and services, as well as their pricing and offers, which will help you decide which platform suits you best. Several experts have however drawn the conclusion that Nexcess is best for WordPress and e-commerce hosting while Liquidweb is best for VPS and Dedicated Servers.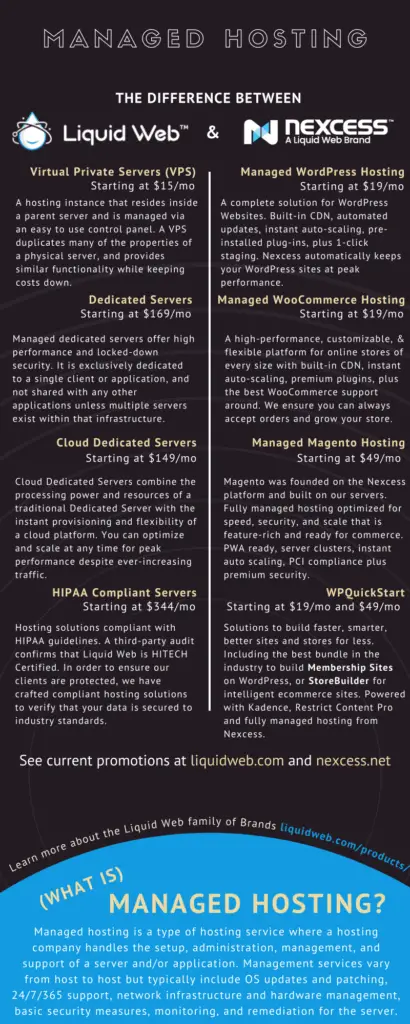 Conclusion
With the features and services available on the hosting platform, users are assured of the best experiences on any plan they pick. The platform is known for its reliability, and they don't have to bother about inefficient performance.