Disclosure: This post may contain affiliate links, which means if you will make any purchase through our links, we may get some commission at no extra cost to you.
If you want to become a professional blogger then you have to use a perfect matching domain with your blog, it means the domain name should describe your blog.
After taking a domain, you have to choose the best platform of hosting which can be withstand your real time(live) visitors, sometimes a poor hosting not able to withstand the users and get crashed.
In starting of blogging i personally recommend you for wordpress hosting, because it gives fully control to your blog like SEO, etc.
Today i am going to tell you how to add a domain on wordpress hosting
I am assuming that you have not purchase any hosting
Now it's time to purchase the domain but i am using here free domain to
(1) To get WordPress hosting first go to Hostgator
(2) Now you have to choose a hosting plan according to you and your traffic.
(3) After choosing appropriate hosting, checkout for It and pay the amount for It.
Describe you that how to integrate worpress hosting on It.
For free domain go to freenom.com 
Check a domain which is available.if domain is available then we will go further.
Now it's time to integrate domain on wordpress hosting
(1) Go to hostgator (your hosting provider)
(2) Go to manage orders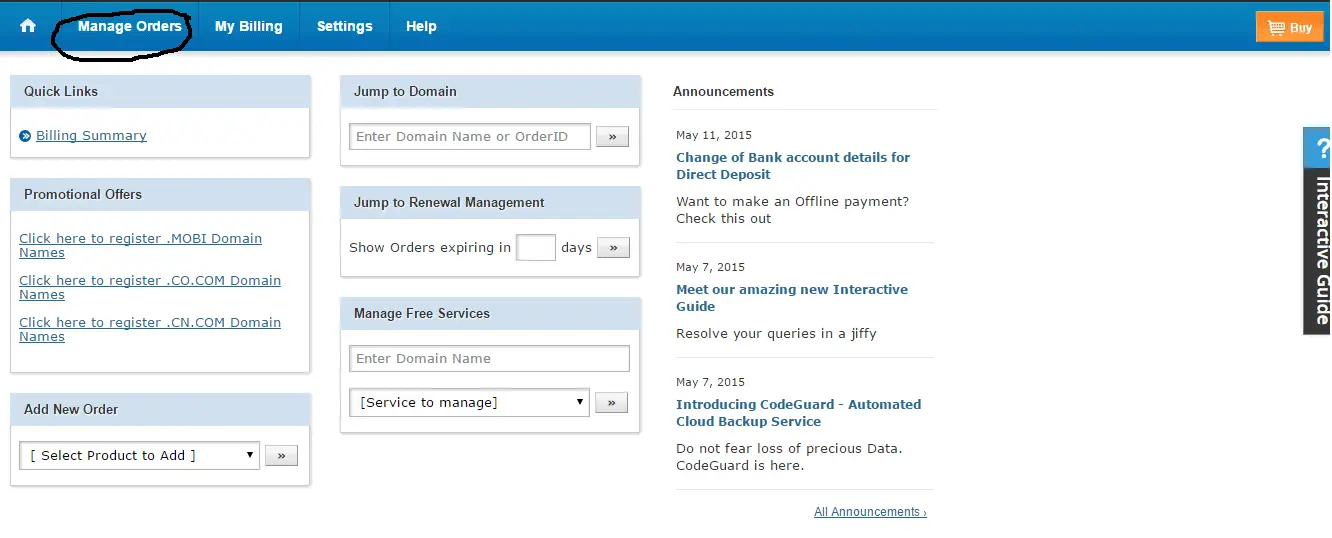 (3) Click on list/search orders

After click it, you will see your taken hosting name.
(4) Click on the hosting name(if you have more than one then select one which you want to use)

After selecting the hosting you will see many options
(5) select multi domain Linux hosting (India)
(6) Click on manage web hosting

A new tab will open you will see many options
(7) Click on Add-On Domains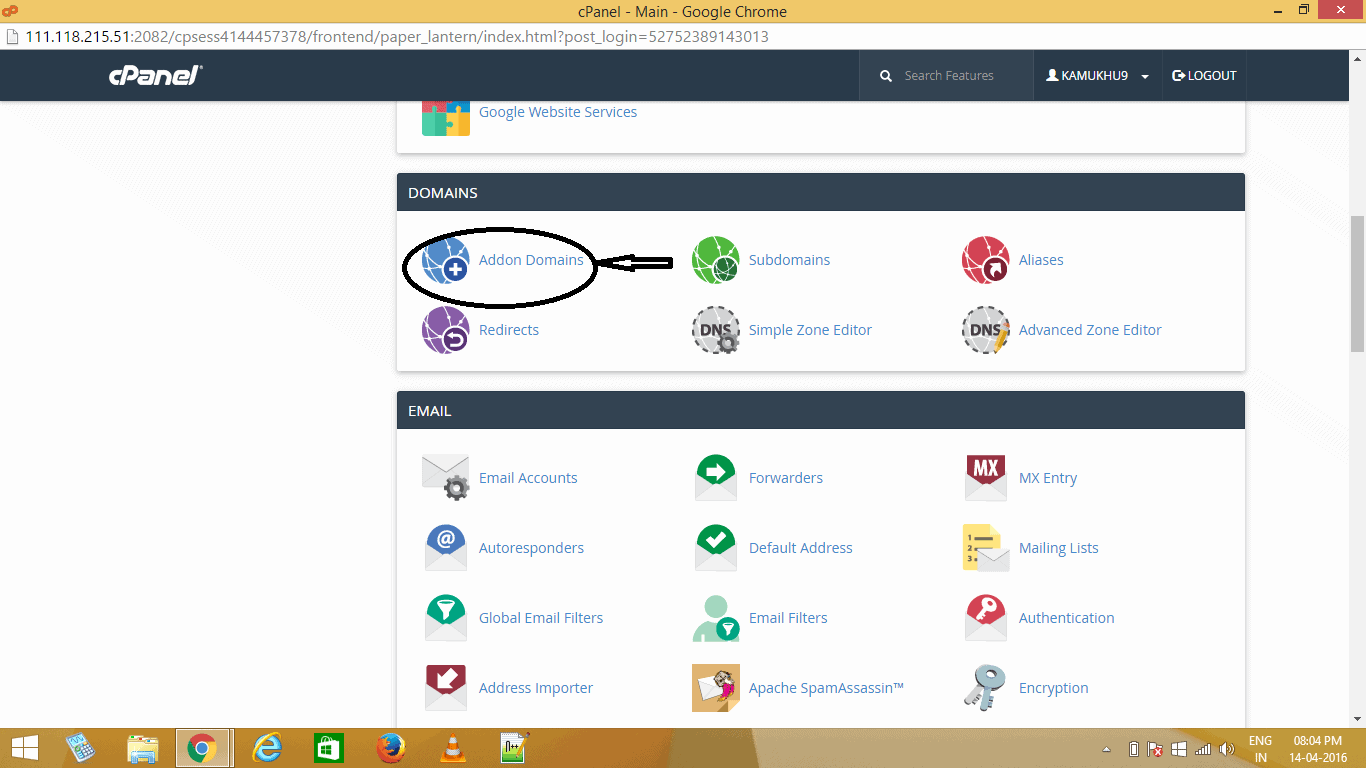 (8) Fill the hosting name, subdomain,
After filling the options click on add domain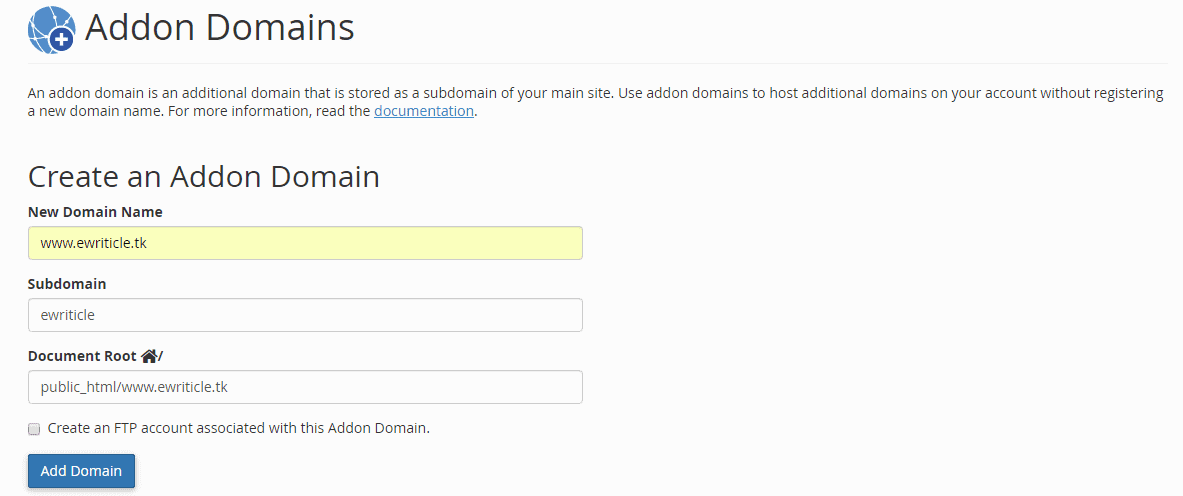 Now it's time to install WordPress
(9) Go to Softaculous apps installer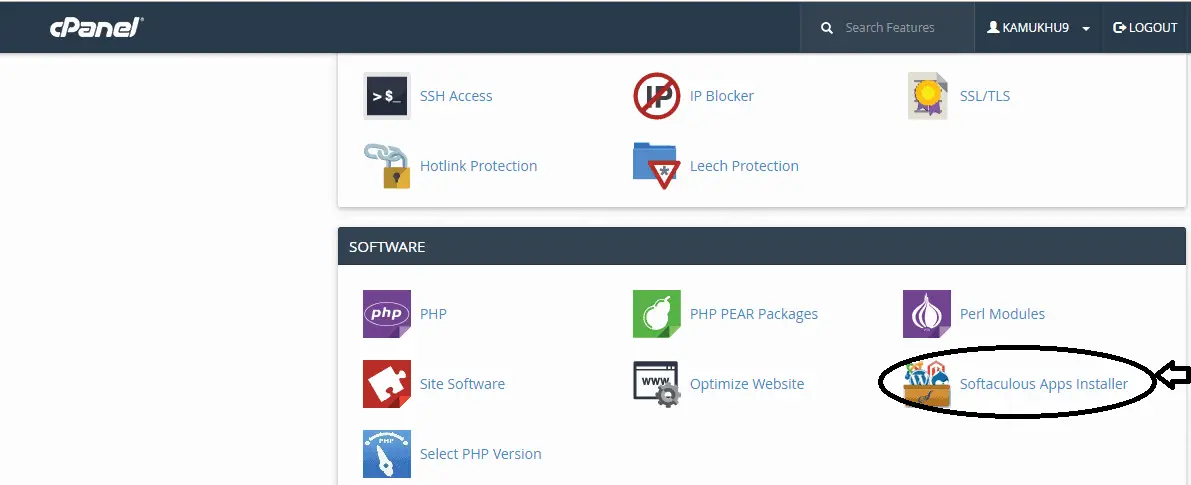 (10) After click on softaculous apps installer, you will see wordpress, click on wordpress install option

(11) After clicking on WordPress install, it will ask domain, protocol, etc, fill all this information, click on install.
(leave blank the in directory option)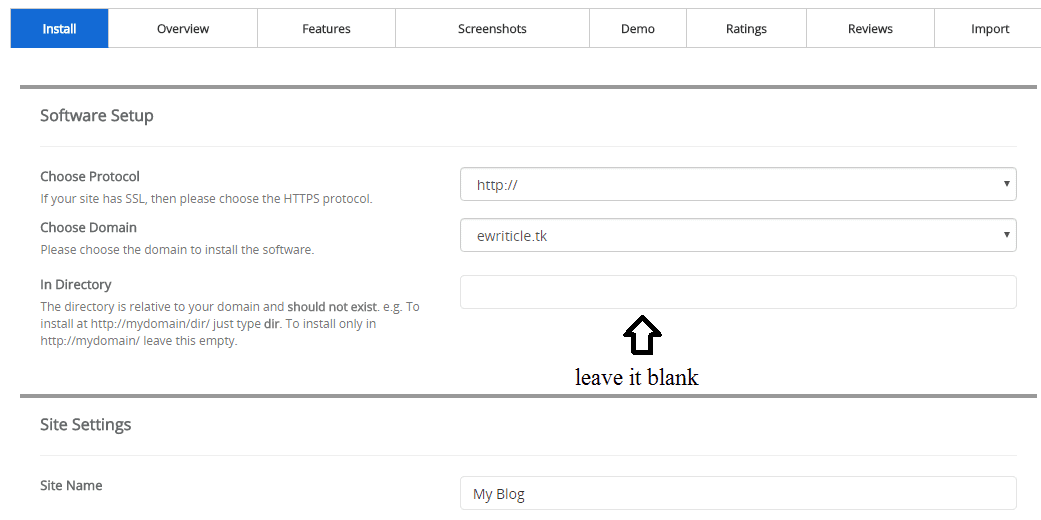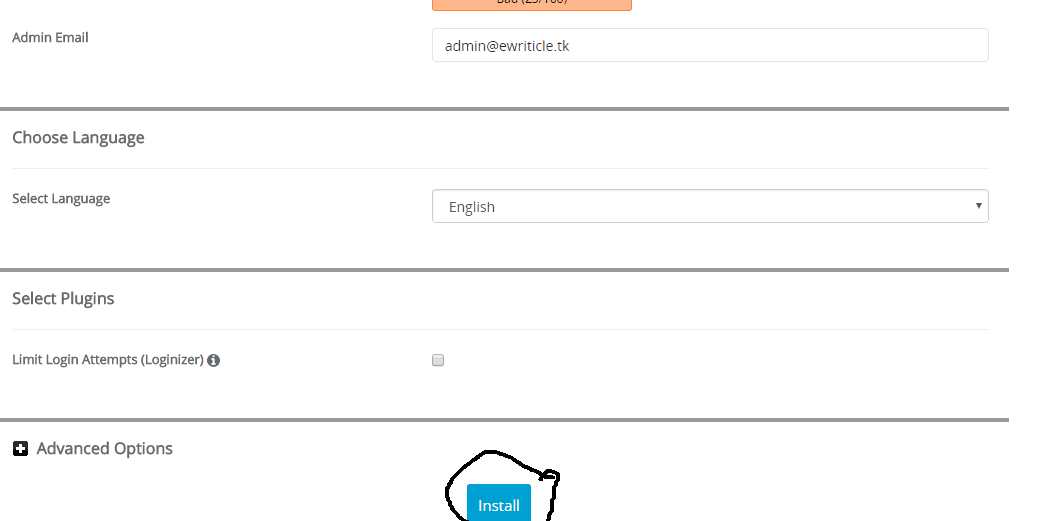 (12) It will take a few seconds to install.

After installation, now we have to verify the domain
As I told you before that I am going to use a free domain, but you can purchase your own domain.
(13) Go to freenom.com  for free domain, search your domain which you have used in previous steps(ewriticle.tk)

(14) Click on get it now and then checkout.
(15) You will see some options, you have to click on USE DNS, and also in this option select your own DNS


(16) To get name server you have to move back to HostGator
In multi domain Linux hosting (India), click on name server

When you click on name server, you will see two names, just simply copy them and paste on domain option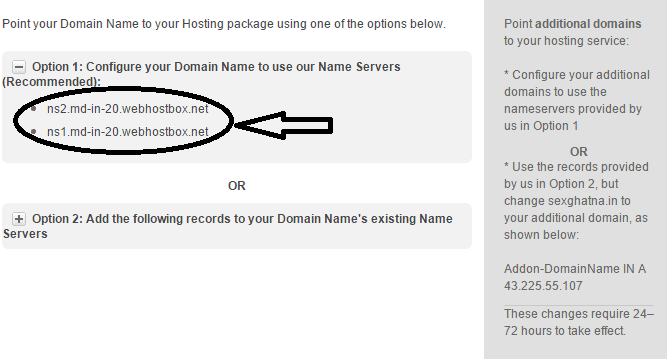 After paste the server name in domain, click on continue

Verify your email as required and after verification fill up their form.
That's it now, your your domain ewriticlle.tk will be live after sometime.
After getting live it will look like this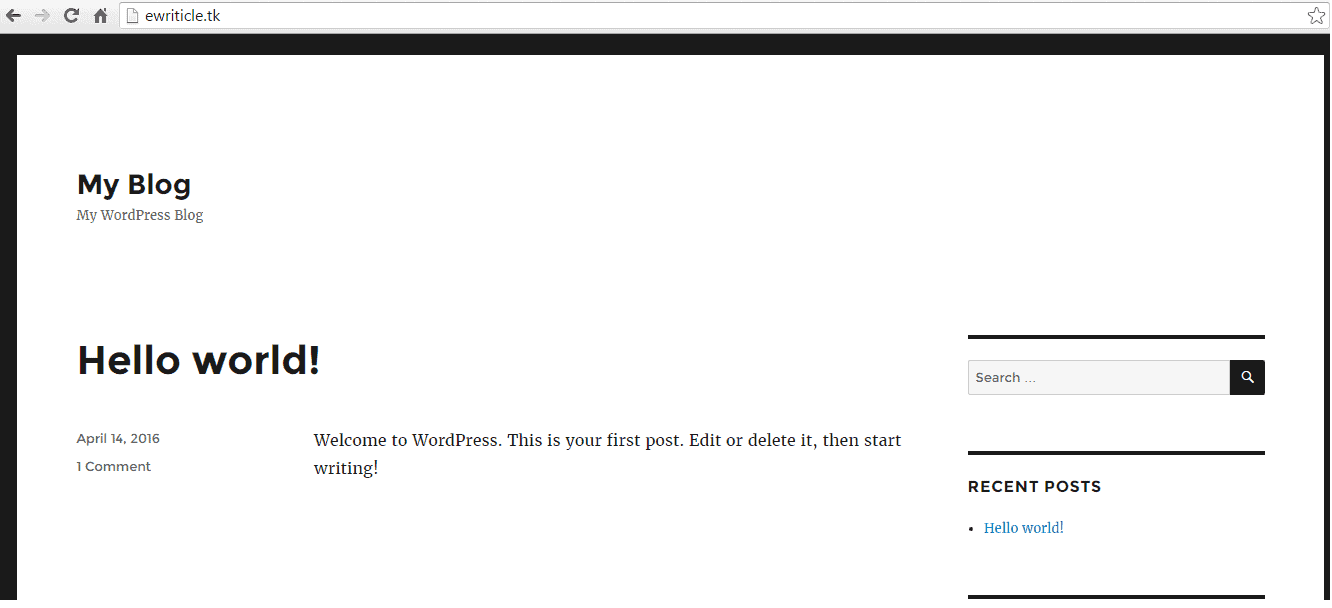 If you need to login use url www.ewriticle.tk/wp-admin  , use username admin and password admin (we fill this during wordpress installation)
These steps were when you are using free domain on freenom.com. Now I am telling you what we have to do when we purchase domain on Godday.com
(1) Done the same things for installing WordPress with domain which you have purchased exp. ewriticle.com
(2) Go to godaddy.com( your domain provider)
Click on manage (Domain)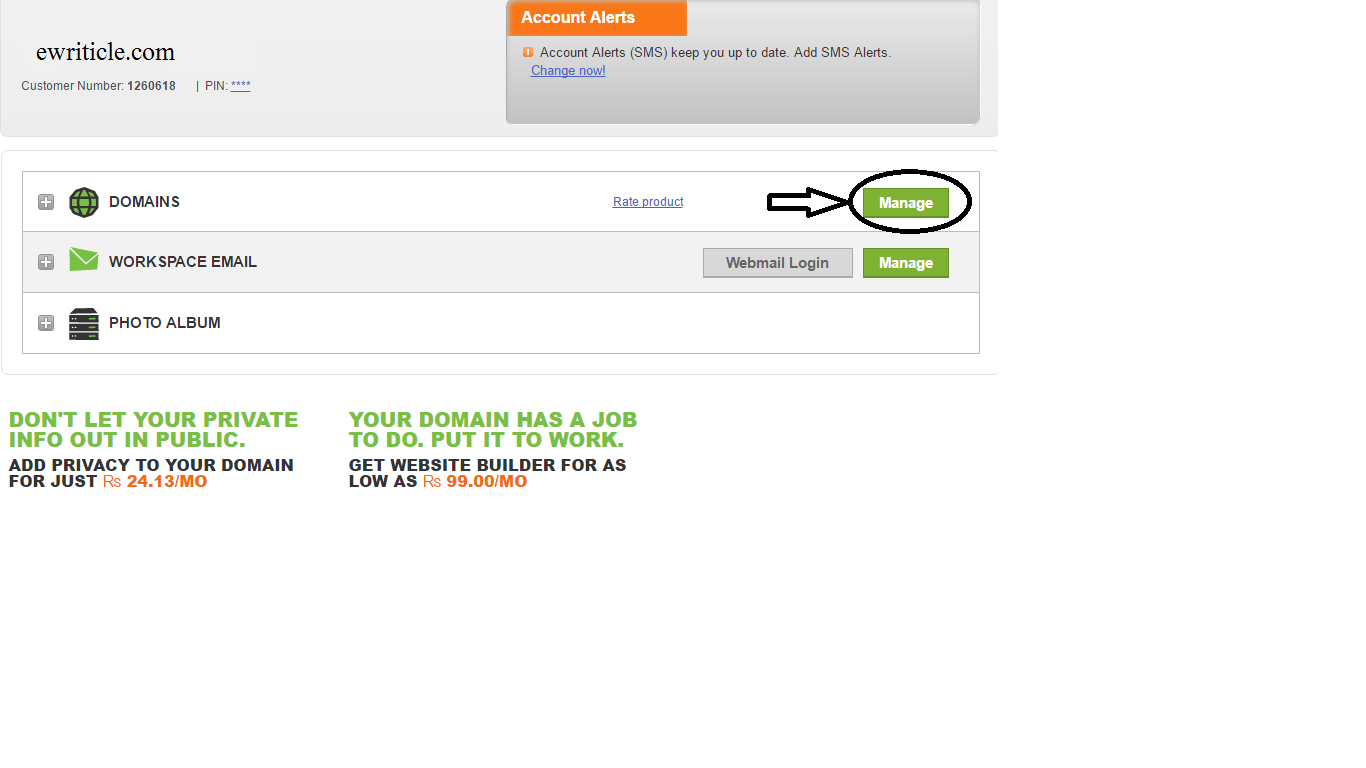 (3)  Click on manage DNS

(4) Paste name server which we have copied from hosting(name server)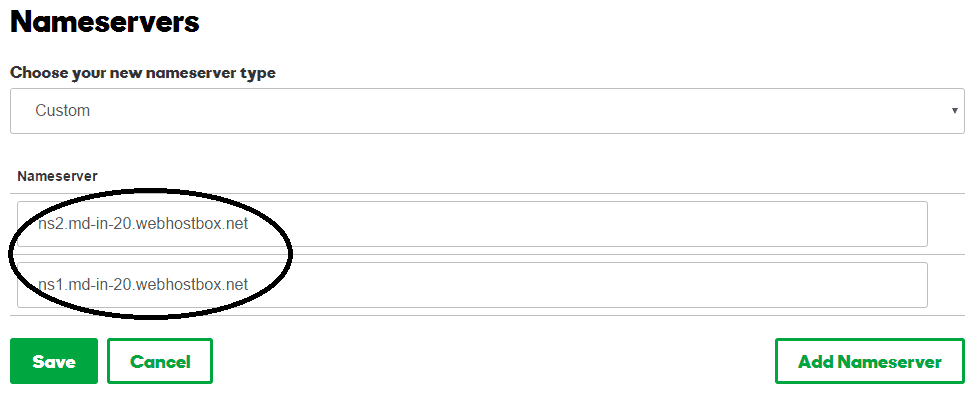 That's it your site will be live on wordpress platform.
How to add posts etc. after integration of domain on hosting 
(1) Open url www.ewriticle.tk/wp-admin
(2) Enter your user name(admin) and password(admin) or check your email to get your random password if you did not enter during wordpress installation
(3) Click on login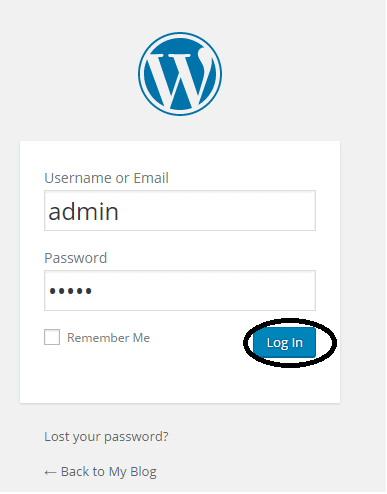 (4) To post , Click on New post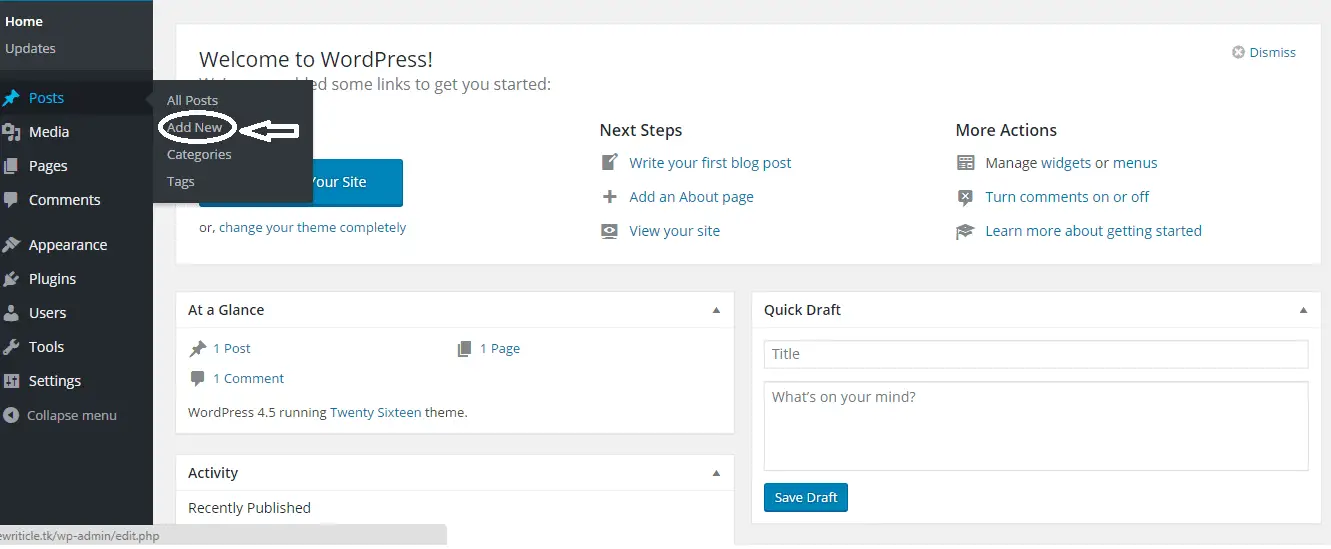 Write the post and published it.
How to changed the WordPress admin password.
(1) After login, click on users
(2) Click on all users
(3) Click on edit option (below on admin profile)
(4) Click on generate a new password, erase the random password, and enter your chosen password
(5) Click on update profile, now if you login into your WordPress blog you have to use this password