When I first started my designing career, sometimes I felt boring to write down the tedious code to build up any template. But nowadays work is reasonably reduced to some extent with the help of some sorts of frameworks like Bootstrap. This freebie template will save your time to create a portfolio site.  You can use this one-page template for showcasing your works. It is a simple and minimalism kind of design that will transform your portfolio site in a great manner.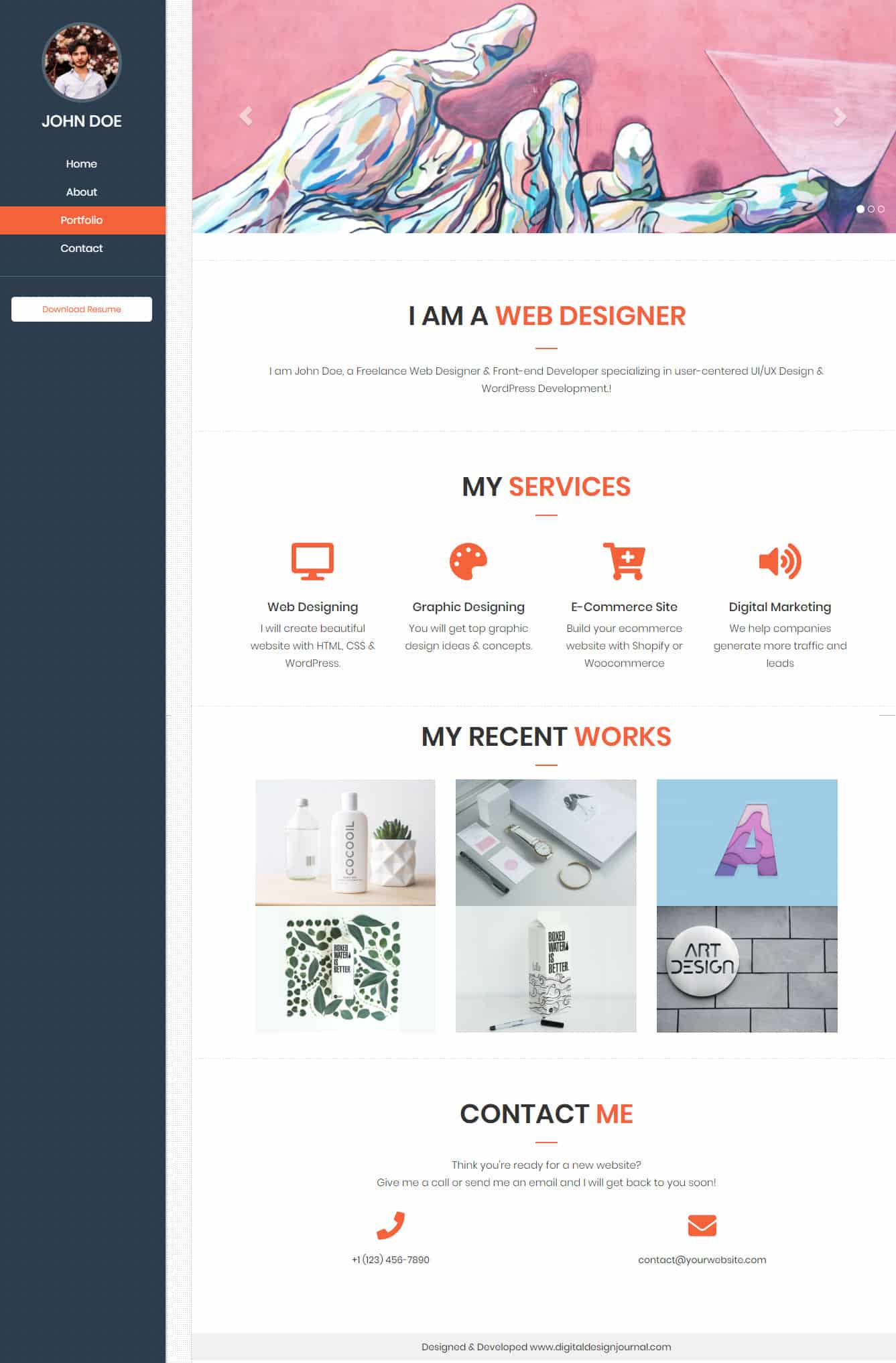 Image Credit : unsplash.com
See Live Version
Download Source File
Get New Freebies To Your Inbox
Join our mailing list to receive the latest FREEBIES and updates from our team.