Elegant Themes offers a collection of beautiful and premium themes for WordPress sites.
The entire collection has a total of 87 themes, most of which are so popular with WordPress users. A few of the reasons that make them stand out to include the stellar designs that they offer, advanced features, and unparalleled support. Get a 25% Discount on this Black Friday.
This theme is considered to be the smartest and most flexible theme in the entire collection. Its package comes with the Divi Builder which will allow you to create unique and beautiful layouts without having to touch on any code. Anyone can use it to create a truly dynamic website, with ease. The package also has 20 pre-made layouts which can allow you to jumpstart your development quickly.
Black Friday and Cyber Monday Offer – 25% Discount!
The layouts are all completely customizable and can work as a starting point in the creation of your design. Responsive design is included as well, with very great responses no matter the configuration that you choose. All the building blocks conform to the screen of your visitors, creating a browsing experience that is so intuitive. There are 46 content modules that you can choose from to construct your site. All you have to do is drag and drop.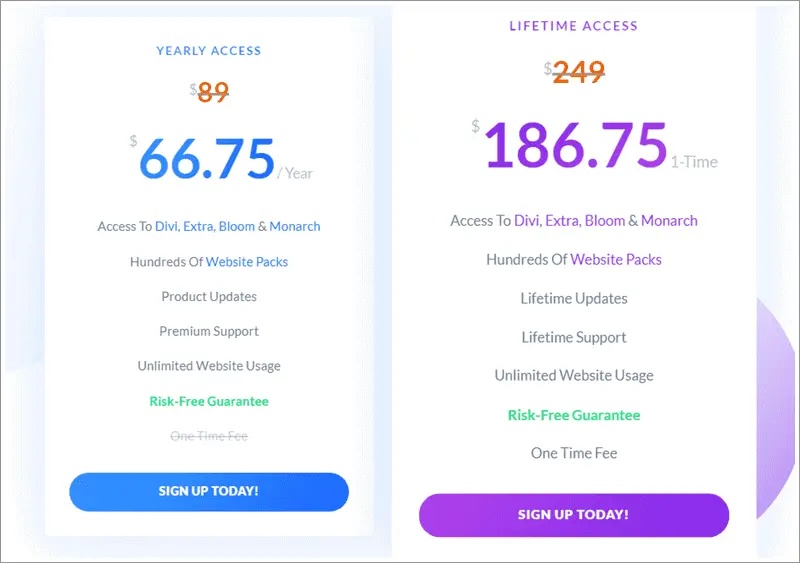 Normal Price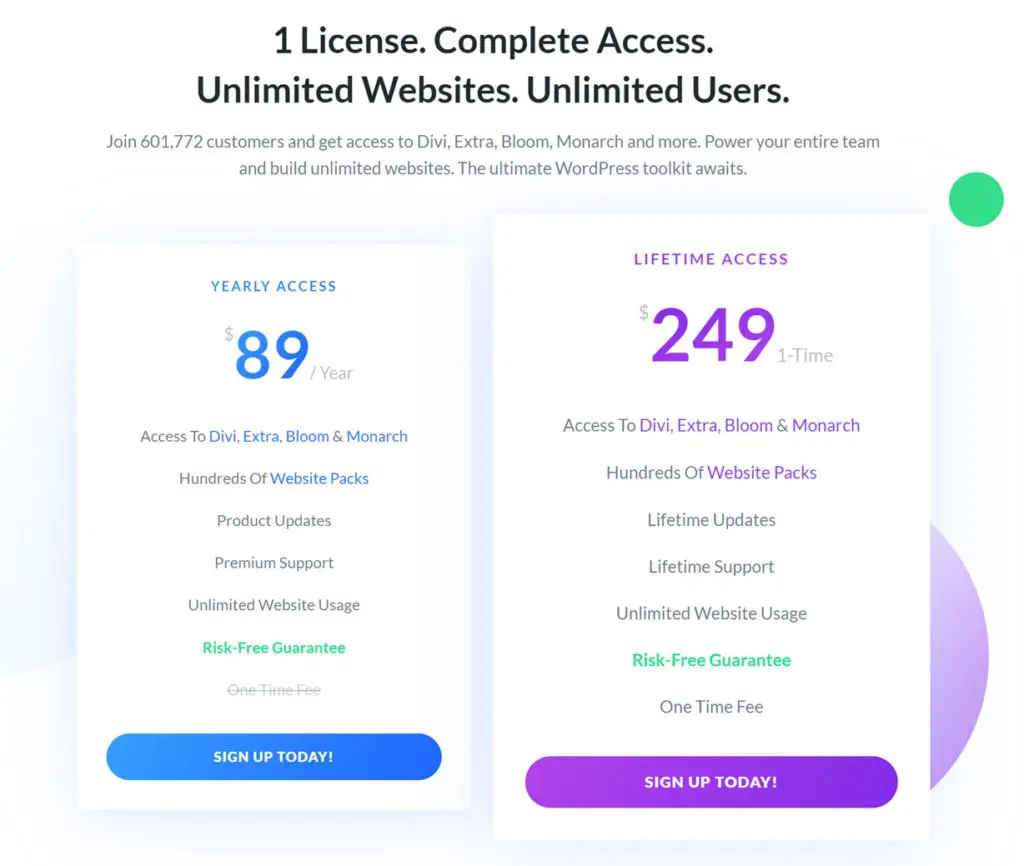 Divi WordPress Theme
The WordPress themes created by Elegant Themes can arguably be said to be the best there is. They have pixel-perfect details with very high standards when it comes to aesthetic excellence. They also make your website quite a user friendly without compromising on beauty and professionalism.
Advanced Features
The themes come with a plethora of shortcodes, theme options, and page templates that will give you total control over your website. You can now manage your site more efficiently but with more control by using the very powerful features that are available with all the themes of Elegant Themes.
General Settings
Every module has options that allow you to adjust all the relevant settings quickly, thereby controlling the design and the content of the module with ease. There is simply nothing that you cannot do with this theme and its customizable modules
Advanced Design Settings
All the items have advanced design settings tab in addition to the general settings. The advanced settings will give you maximum control over the colors, spacing, typography, and all the other styles. You can use the settings to add a personal touch or taste to your website.
Custom CSS
All the Divi Builder items come with a custom CSS tab. The tab is where you will apply your custom CSS to the various elements. In simple words, you do not need any coding when using Divi, but if you have great web design skills and would wish to code, it will not hold you back.
Live Previews
You can customize anything that you want with live previews to see exactly what effects your changes will make, as you make the changes. It will work for header styles, content spacing, typography styles, colors, footer layout, and a lot more.
Pre-made Layouts
Divi comes with a total of 20 layouts that are pre-made to give you a starting point in your design process, allowing you to complete an entire website in just a matter of minutes. It also allows you to create your custom layout and save them, which you can then load and use in the future. This feature might end up saving you a good amount of time if you take advantage of it.
Security
Security is always a major concern when it comes to websites, and Elegant Themes don't take it lightly. A partnership with sucuri.net have ensured rock-solid security and will allow you to sleep easy at night, knowing that your precious website is safe. The theme was awarded the Sucuri Seal due to the exceptional security job done.
Languages
Divi comes with 32 built-in languages to allow anyone from all over the world to use and understand it easily. It is also fully translatable into any other language that is not built-in.
Extra – The Ultimate Magazine WordPress Theme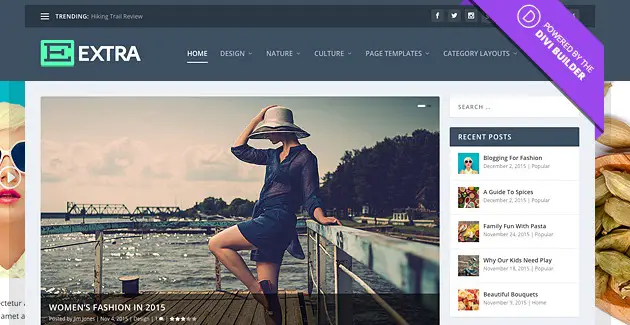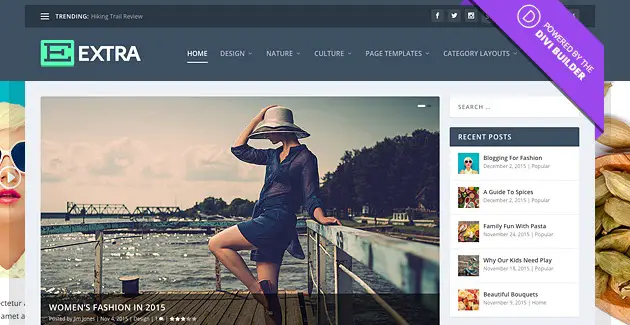 This is another popular theme that is powered by the Divi Builder. Some of the common features of this include;
Category Builder: A new set of post-based modules have been used to extend the Divi builder to categories.
Post and Page Builder: You can build beautiful posts that are story-driven using the advanced drag and drop interface of Divi Builder.
Fully Responsive: It will always look amazing on any device irrespective of the screen size.
Ecommerce Ready: Extra has been built to work greatly with WooCommerce, complete with custom styles.
Perpetual updates: Regular updates will always ensure that your website always works with any released version of WordPress.
Unparalleled Support
The kind of support provided is top-notch and available to all the customers. The team behind the desks is comprised of dedicated and friendly tech experts who will ensure that your blog or site will be up and running without any glitches, irrespective of the experience level that you have. They are also available 24/7.
Among the 87 themes offered by Elegant Themes, there are a few that stand out and have gained a lot of popularity over time. Such include the Divi WordPress Theme and the Ultimate Magazine WordPress Theme. The features of these two themes are discussed below.
Conclusion
Elegant Themes are definitely among the best theme providers, and have proven just how good and dedicated they are to offer their clients nothing less than the best. At only a single price, you will get access to all the themes in their collection, a fact that many would consider being a great bargain. With all the features and benefits that come with the beautiful and amazing themes, your WordPress site is going to stand out.