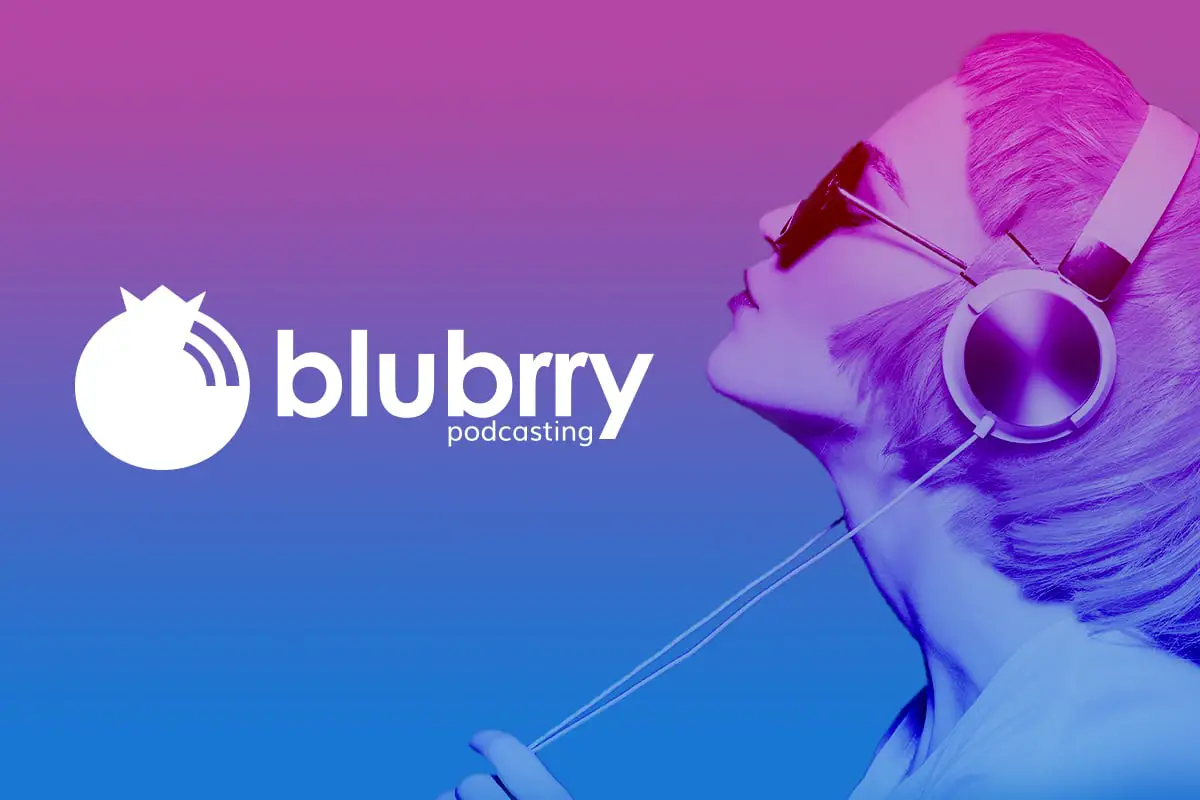 Blubrry has been a top-level podcast hosting platform game-changer ever since it rocked the scene in 2005. Blubrry has continued to drive podcasters wild with its digital media interface tag as it expertly caters to media creators, media consumers, and advertisers. Since its inception, podcasters have flocked to Blubbry in droves seeking the payload of features on offer.
So why is Blubrry so popular?
Blubrry has won accolades courtesy of its WordPress plugin, PowerPress. This nifty plugin allows podcasters to upload their podcasts directly from the WordPress dashboard. This process doesn't require any logging into the Blubbry platform, how convenient!
What can you expect from Blubrry?
1. Powerpress Plugin
This WordPress plugin continues to be crucial to the process of swift sharing of podcasts to WordPress powered websites. The Powerpress plugin also integrates well with multiple RSS feeds, thereby enhancing the process of podcast streaming via WordPress.
2. Unlimited bandwidth
Podcasters often worry about the occurrence of traffic issues when considering a hosting option. Blubrry stands by its word in being the host that cares for you, letting you worry about creating content. You will be pleased to find that all Blubbry hosting plans come with unlimited bandwidth. You can now focus more on your content creation as Blubrry has you covered.
3. State-of-the-art analytics
Blubrry presents its analytics in a simple, clean, and digestible layout. The analytics contain detailed information in the form of charts and graphs that present data related to episodes, dates, downloads, client distribution, and more.
Blubrry Pros
Seamless integration through Powerpress, well suited to WordPress users
Free 25% overage of your service plan
Unlimited bandwidth on all payment plans
Detailed analytics (Certified by IAB)
Above par customer support
Free media migration
Blubrry Cons
The Interface is not beginners friendly
Lacks a free plan
Pricing options are much towards the expensive end
Blubrry Pricing
Small Plan: $12/month for 100MB
Medium Plan: $20/month for 250MB
Large Plan: $40/month for 500MB
Extra Large Plan: $80/month for 1,000MB (1GB)
Professional: Unlimited Storage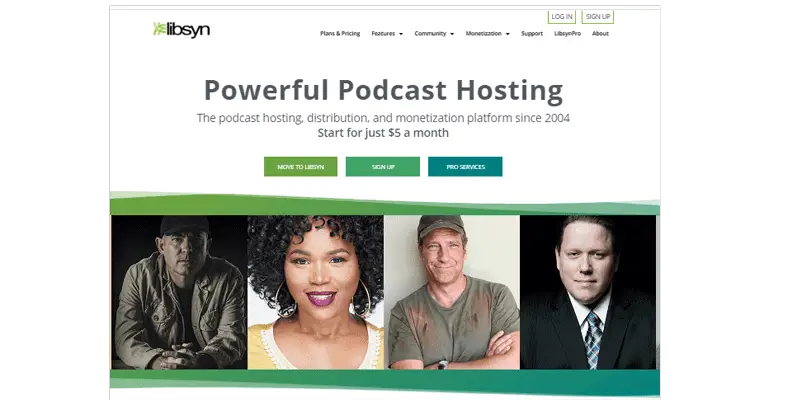 Libsyn is a podcast hosting name that holds veteran status having been around since 2004. Ask any Libsyn user, and they will tell you, a hosting provider with years of experience is worth having. Libsyn hosting takes pride in getting your podcasts available to listeners everywhere. The people at Libsyn also pride themselves on having the tools and tweaks for the best podcast hosting experience. On top of all this, is the great customer support that they promise won't disappoint.
What can you expect from Libsyn?
1. Custom Mobile Apps
With Libsyn, you get access to customized Android and iOS apps tailored to your brand. These provide a distinct opportunity to grow your podcasts or brands as you invest in your show.
2. Libsyn Directory Listing
A directory listing on Libsyn is a feature that allows your content to get discovered by a multitude of listeners who access the Libsyn directory.​
3. Content Monetization
There is always an opportunity to earn from your podcasts/shows. Libsyn allows you access to their monetization tools to either opt-in on advertising or set a fee for access to your content. Everything related to your brand is in your hands on Libsyn.
4. Libsyn Player
Highly-customizable, mobile-friendly, and easy to use are the characteristics that quickly define the Libsyn player. This is a player that enhances the listening experience on your podcast/show.
Libsyn Pros
They are an industry expert in the podcast hosting space.
Ranks well amongst podcast hosting options to consider.
Pricing can be considered reasonable.
Libsyn Cons
Not easy to use. There is a bit of learning required to get the hang of things.
No free options. Sign up is required to access the Libsyn services.
Libsyn Pricing
Classic 50 Plan: 50MB monthly storage at $5
Classic 250 Plan: 250MB monthly storage at $15
Advanced 400 Plan: 400MB monthly storage at $20
Advanced 800 Plan: 800MB monthly storage at $40
Advanced 1500 Plan: 1500MB monthly storage at $75
Advanced 3000 Plan: 3000MB monthly storage at $150