Online Directory business can be profitable if you can organize your content effectively. WordPress Directory Themes are the best suited for building up the directory submission site. Whether you are going to build local business listing or event listing, hotel/restaurant listing in a particular location WordPress template will be the best option for you. It has some elegant features like an advance filter for searching, organized content efficiently, google map integration to point out your preferable listing and some other monitoring features. I am listing down some great directory template in WordPress which suits your needs.
Sometimes we make a search to find out the best real estate services, best restaurant services, best possible hotel services in a particular location. Best WordPress directory themes local and global directory services themes that deliver the best possible services to the users. It is being requested to choose the best possible theme which will suit your needs, basic features that you want to have in your proposed theme. Later you can customize to implement the additional properties which will make some difference from others. I am listing down a couple of best possible local and global Best WordPress Directory Themes as per your basic needs.
Listify
It is a premium WordPress directory template and a flexible one and is built on HTML5 and CSS3. Lots of thought has been incorporated to make it a pleasure to use. It is one of the most impressive themes which comes with some dazzling features and quick guide book which helps the user to set up the theme in no time. It is highly customizable which makes easy to easily design the custom pages with stunning look and feel.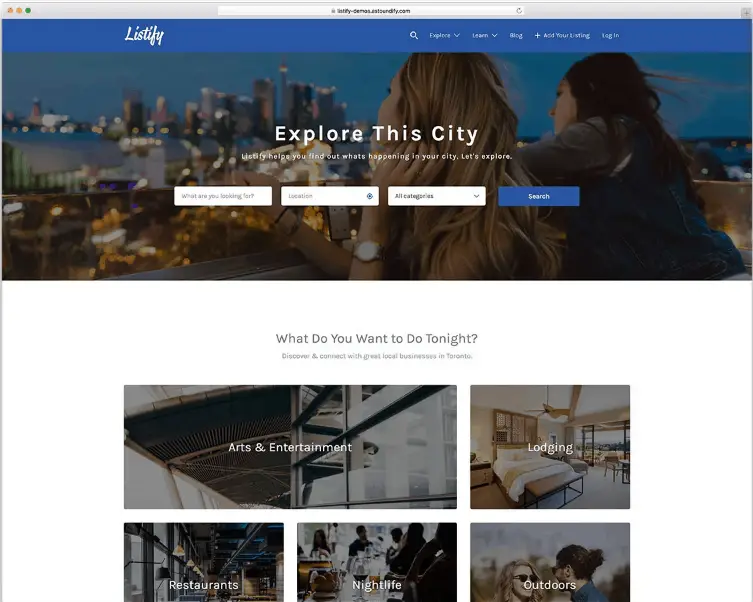 WhiteLab
It is a flat and modern WordPress theme that comes with stunning features to provide users a great experience. It is responsive in nature which suits it to any type of device. You can customize it in accordance with your needs like changing the colors of the themes, make the change in between grid or list layout or you can use your own CSS styling to give it a new look and feel.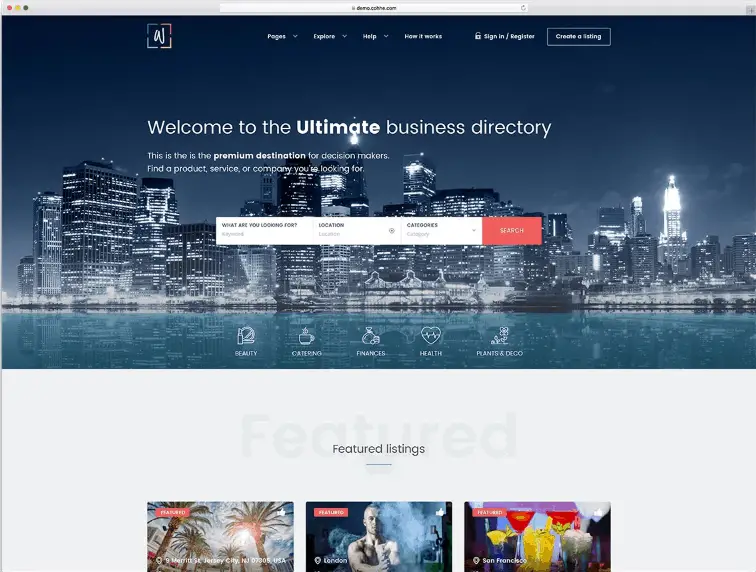 SpotFinder
Spotfinder is a dazzling child theme that gives an exceptional look according to your needs. It is primarily used for listing properties but can be used for listing down oter too. It can be integrated with Google Maps so the user can search and can see theirs prefer listing along with the location. It is another stunning child theme that you can use to provide the shape as you need for making the directory listing site. It is responsive in nature so it can be scaled down to any devices from desktop computers to smartphone which increases visibility. It is highly customizable and user searching result comes with Google map to give it a dazzling look.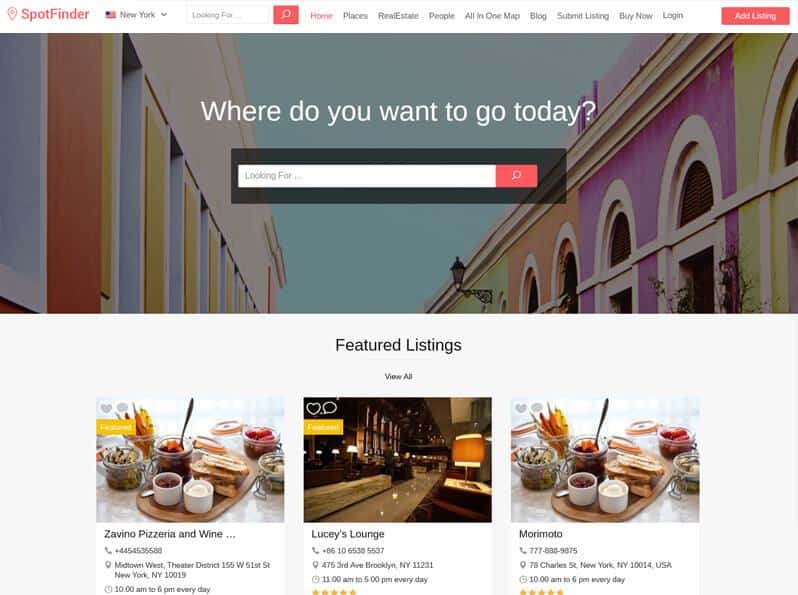 Javo
Javo is an impressive theme that gives an engaging directory site. It is a responsive template and is built on the twitter bootstrap 3.1 frameworks.It can cope up with any devices. It has an awesome homage with a stunning slider to show case the listing in a very eye catching way. It is the most impressive and modern WordPress listing template which exceptionally responsive in nature to fit in any device. It comes with some great features to make it more attractive which suits the user needs.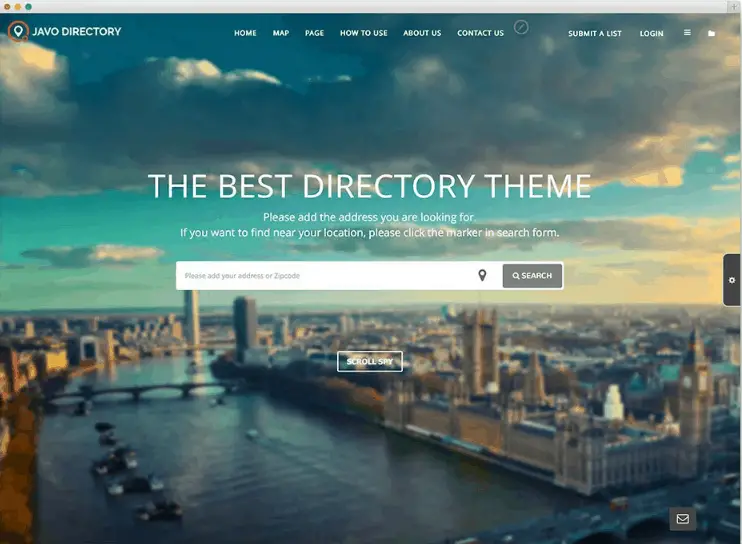 Listable
It provides users a wonderful  navigational experience, it is responsive template and highly customizable.User do not need to register themselves to listing down their properties.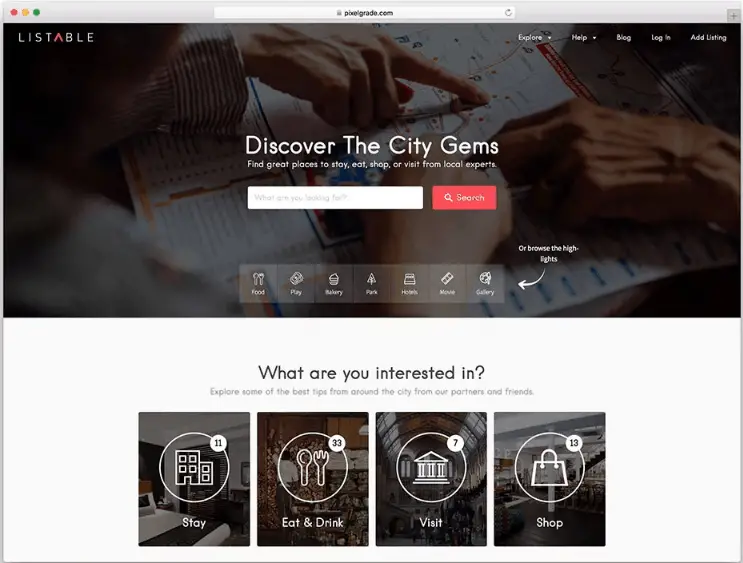 Bridge
It is another elegant theme which gives user a stunning experience , it generally utilizes map so all the listing are portrayed using map.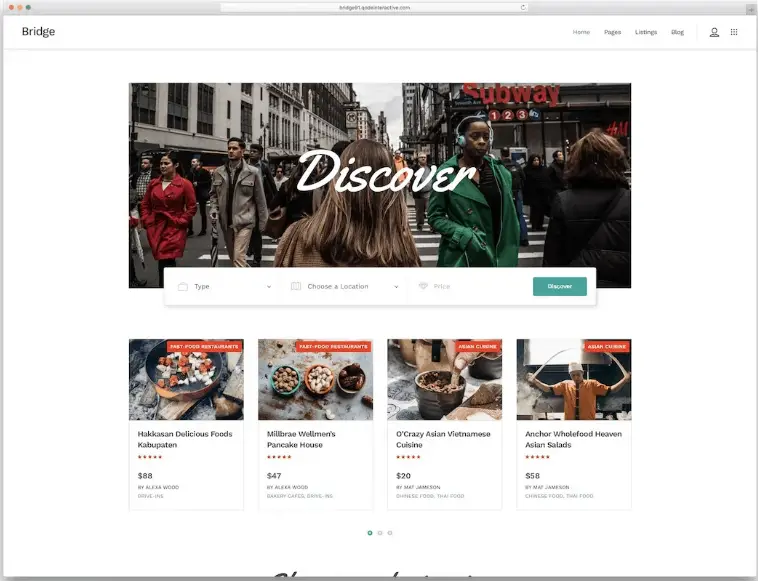 ListGo
It is another kind of directory listing template and almost similar to yelp but has some basic differences.It is packed with android and iphone apps and provides geolocation information to those who are  driving or walking around a particular area.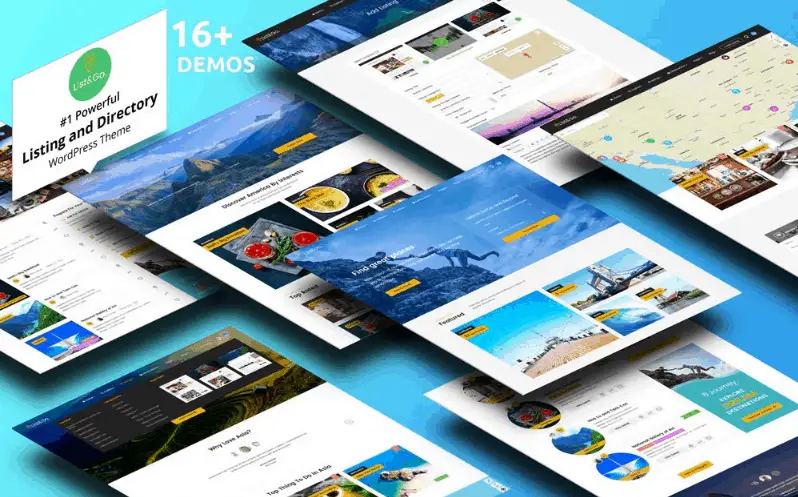 Superlist
It is a sleek and devastating directory listing template which has an listing submission to let user to submit their listing and can manage it efficiently.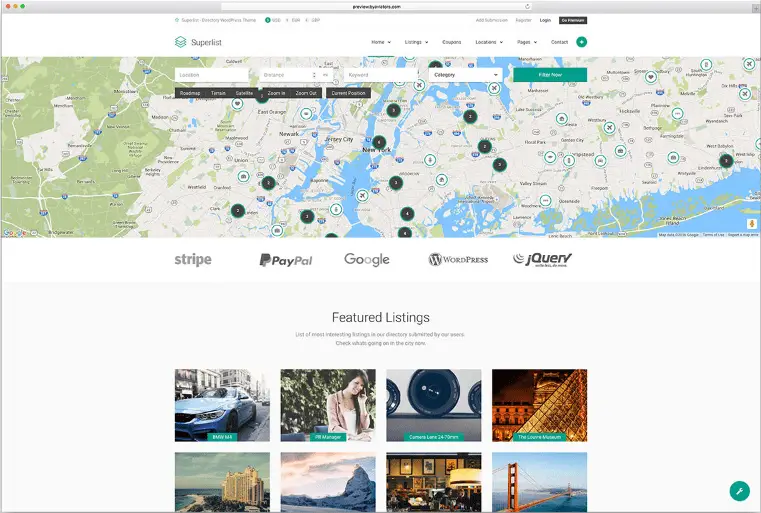 Point Finder
It is an another sort of directory listing wordpress template which gibes user an easy interface to submit their listings and their own profile pages to manage their content.It comes with an advance search options like search by Directory Engine WordPress Theme.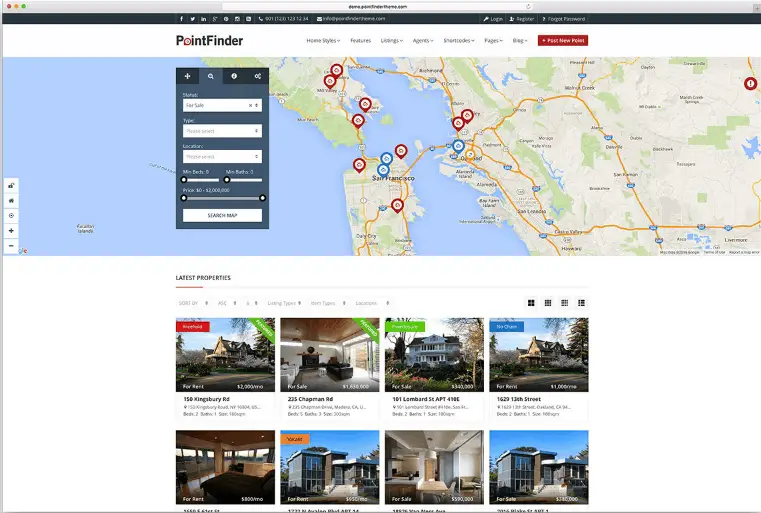 Directory by Ait Themes
It is another stunning and fast filtering directory listing wordpress template.It has some top notch design.It is one of the most elegant premium wordpress listing template which provides fast data filtration option and it is responsive and has many customizable options to include shortcode.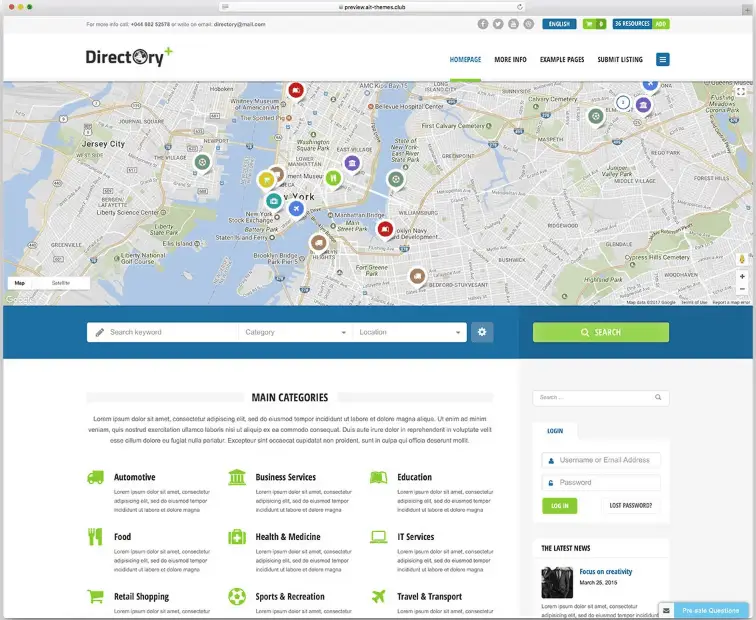 Business Finder
It is a coupons and discount premium wordpress template.It is responsive in nature and highly customizable.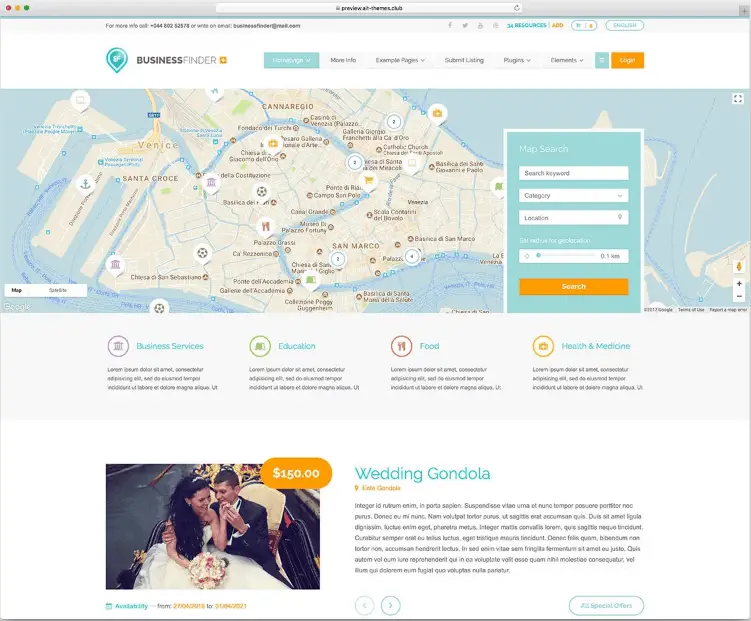 UrbanGo
It is a wordpress listing template which is appropriate for entity of global and local base.You can install and run the template withing 5 mins with all the stunning features.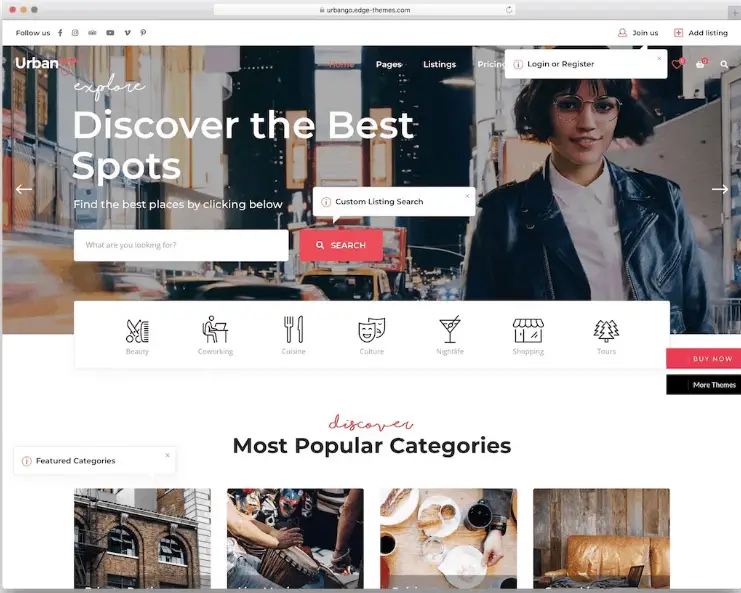 Directory Theme
It is another an elegant child wordpress listing theme which is highly customizable.It can be used with google map for local directory listings but you can replace it with custom slider,content area,sidebar etc.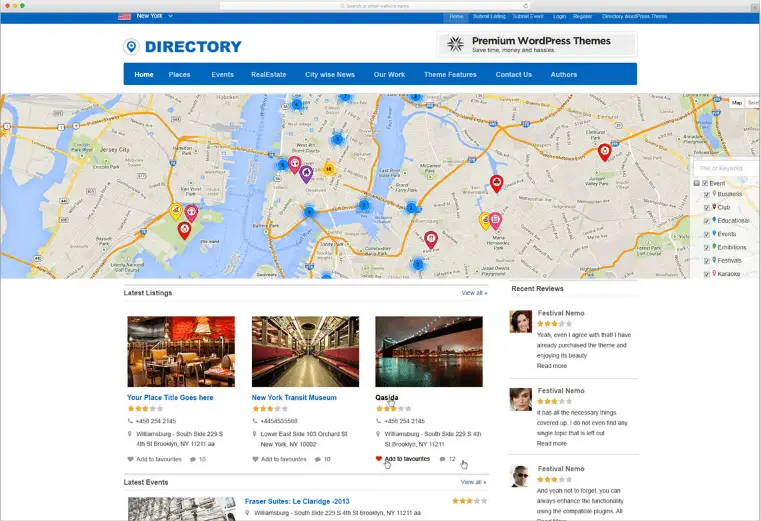 Directory
It is one of the most eye-catching templates for a directory listing, it comes with some stunning features which enable it to promote easily and organize content efficiently. After making search it will display require content with Google map to point out the location visually. This is one of the eye-catching directory listing templates which comes with features like WooCommerce, Open Table, Resurva, Guestful booking plugin which helps users to book their service after searching specific one according to their needs. It lists down the product and also promotes the services to everyone who needs it badly. Users can share the proper listing with socialmedia.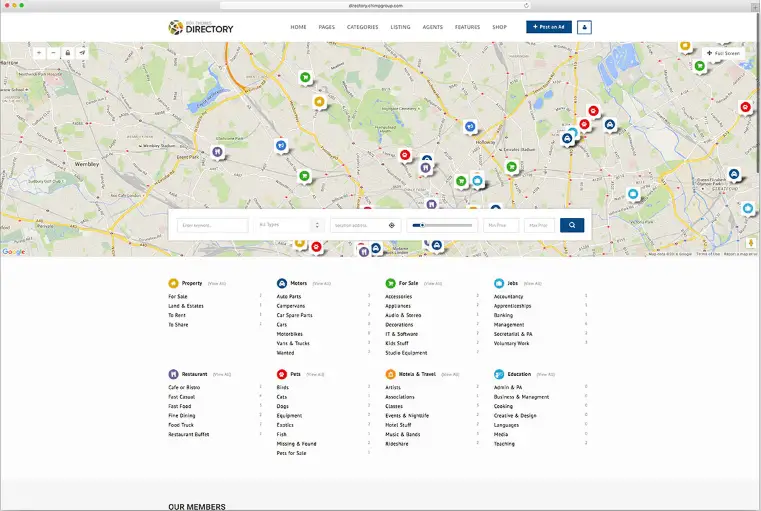 Business Directory by Templatic
Sky is the wordpress premium directory listing theme which can be used for business directory listing, restaurant booking, real estate   listing website. It consist of some elegant features which makes it looks very professional and can be installed within a minutes.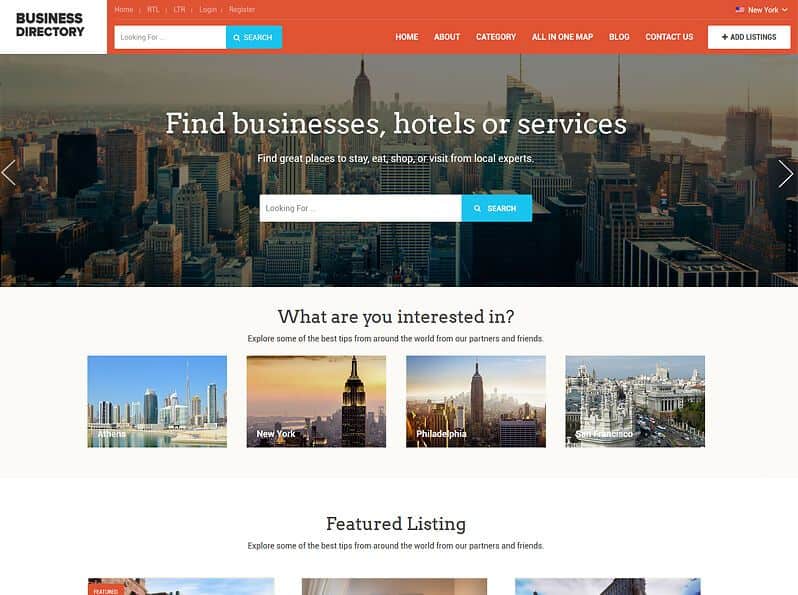 Splendor
Sky is the wordpress premium directory listing theme which can be used for business directory listing, restaurant booking, real estate   listing website. It consist of some elegant features which makes it looks very professional and can be installed within a minutes.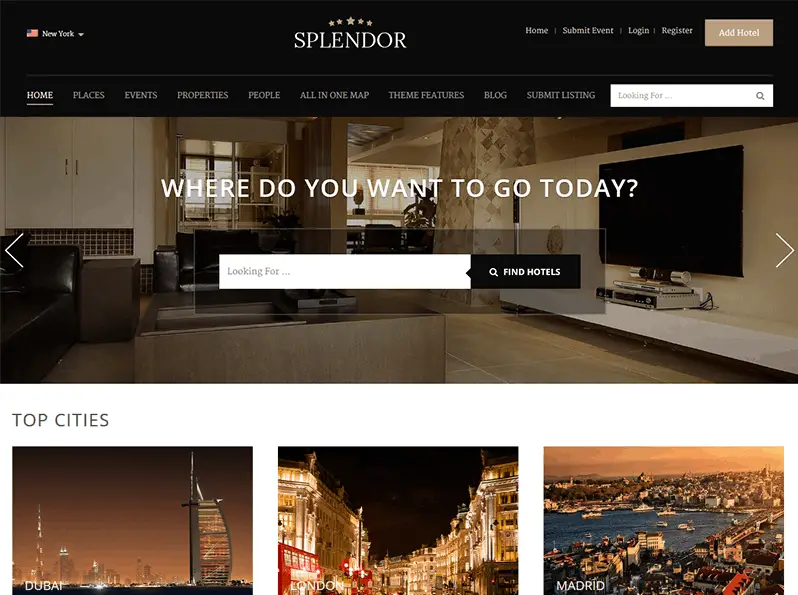 Listings by Templatic
It is another stunning job board listing template which has come with some cool features like responsiveness, advance filter options, frontend submission.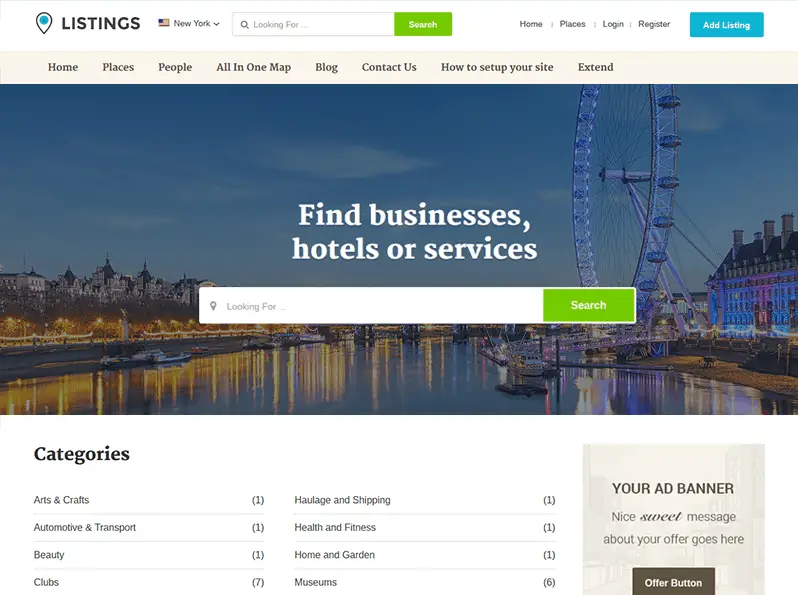 Lisner
It is another dazzling template that has full-screen width layout and full-screen background images which ensure that your listing site will stand out from competitors. It is responsive in nature which is suitable to display it in any other resolution device. It comes with  4 unique design layout for different purposes to help you set up your website within a short time period.