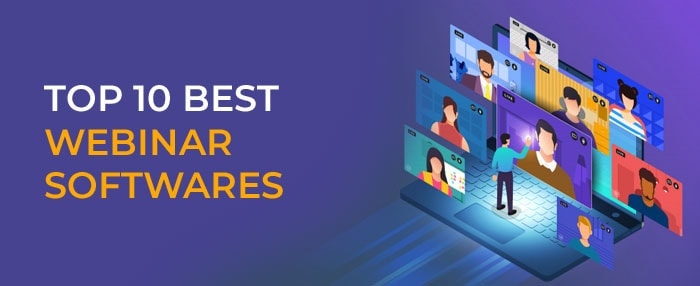 Webinars have got popular over time for conducting valuable video interactions in real-time over the virtual environment. The webinars can be conducted for training employees and students, making major announcements, introducing new products, and mainly for sales representations. Especially during COVID-19 when businesses are forced to work-from-home, these webinars help interact with customers. All you need to do is choose from among the best webinar software available online.
The interactive sessions created by a webinar could be recorded or could be presented in real-time. According to Inside Sales, webinars are 73% effective in generating quality leads. When promoting your webinars, the top promotional channel happens to email, and the recommended running time of a webinar is around 30 to 40 inutes.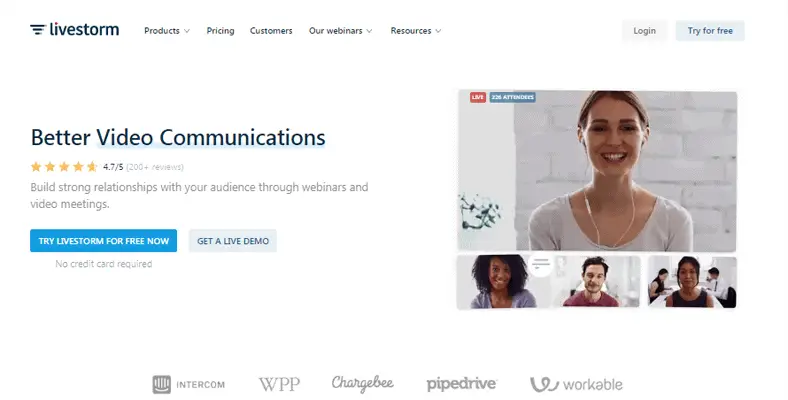 This webinar software can run three types of webinars, i.e., live webinars, on-demand webinars, and automated webinars. The software was founded in 2016 and can be readily used by small businesses and enterprises alike. Livestorm promises to increase attendance by 63% and create interactive events that can be hosted in over 15 languages. They help in managing the technical side of things so that their customers can focus on their presentations and what actually matters.
Features:
Analytics that record attendees data and represent in a clean fashion afterward
Replay option for running webinars after the live session is over
Integrations with third-party platforms such as Slack, Drip, Hubspot, Custom Code, Zapier, etc.
Email logistics for sending out reminders, confirmation, or even feedback forms
A separate window on the right for conducting Q&As
Automate start and end feature for staying on schedule
Automate launch video option amid the webinar session
YouTube live stream option instead of Livestorm stream
Pros:
Easy to setup and reliable
Good privacy protocols
Installing the software is not mandatory
Good analytics to track audience
Cons:
Difficult to navigate through the user interface
Fewer integrations with other software
Fewer customizations on the registration page
Offers only 2-hour recording limit
Pricing:
Basic: $0 (Limited to 10 registrants and 20 minutes stream)
Webinar Premium: $99/host/month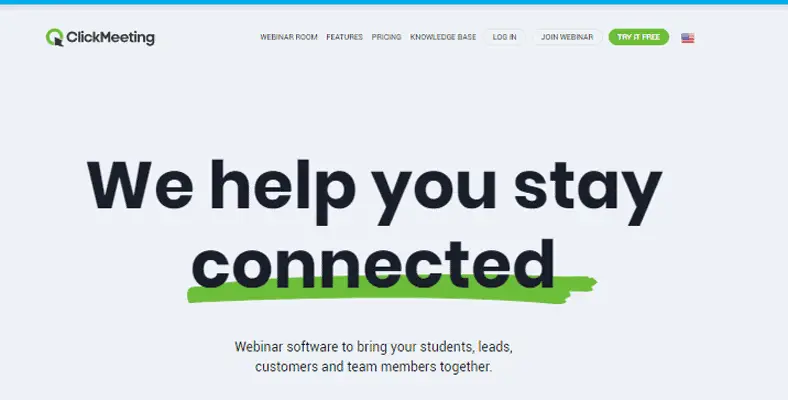 ClickMeeting was founded in 2012 and is a software product that is browser-based, which means no need for downloading the application. They have already hosted 604,488 events online, thus showcasing their reliability. The solution is simple to use, offers 7 languages, is scalable, is customizable, and offers full redundancy. Also, the language support for seven languages makes it accessible to many.
Features:
Webinar timeline for viewing all the past and upcoming webinars is organized in one place
Subaccounts for letting attendees create and run events alongside the webinar
Custom branding that allows adding logos and colors to the webinar page
Address book feature that allows managing the webinar registrations and attendees in one place
Customized Invitations creation option to showcase your creativity your way
A dedicated profile page that let you manage your account and the respective webinars
Waiting room with agenda availability for attendees who join before the webinar actually starts
PayPal integrations for paid webinars in an easy and secure manner
Automated webinars for running recorded webinars at a pre-scheduled time
Stream on Facebook or YouTube option available
Pros:
Works well with all the prominent browsers
Easy to use and interact with
Multiple features under one roof
Comprehensive documentation is provided
Cons:
Lack of dynamic pricing
A high-connectivity requirement for better quality audio/video
Automatic deletion of rooms post-webinar takes time
The corporate logo appears smaller on the webinar screen
Pricing:
Free trial: for 30 days
Live: $25/month when billed annually
Automated: $40/month when billed annually
Enterprise: Quotes available on consultation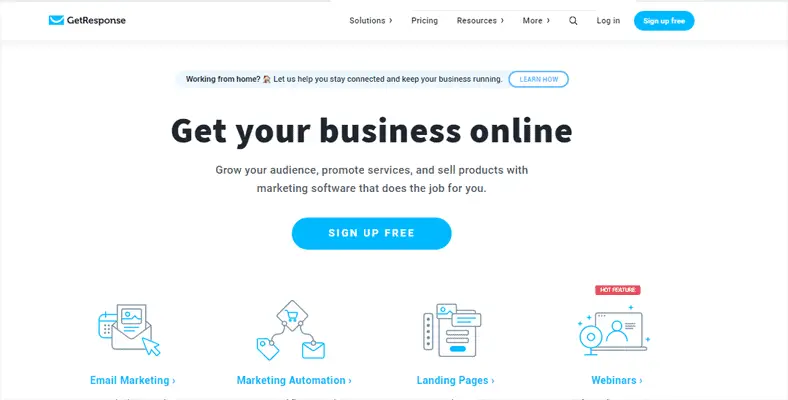 This webinar software offers all the power needed for marketing activities across demographics. It is available in 9 languages, and its best feature is its 24/7 support offered by them, making it a reliable product to try. The easy setup and interesting design help increase leads and conversions. The product owners also offer a free 30-day trial for businesses without asking for the credit card information.
Features:
File sharing option in many formats is available
Private chat boxes for interaction with attendees
Interactive whiteboards for sharing and demonstrating ideas
Gather valuable feedback from the attendees in the form of polls and questions
Call-to-actions (CTAs) are available during webinars for redirecting attendees to other resources
Free invitation templates available to experiment with
Webinar funnels for categorizing attendees across the stages of the sales funnel
Data analytics for collecting and recording essential attendees data
Pros:
Intuitive email editing option
Easy on boarding process
Autoresponder feature availability
24/7 live chat option available
Cons:
Showcases security issues
Expensive plans
Difficult to update contacts
Fewer customizations available
Pricing:
Plus: $49/month
Professional: $99/month
Enterprise: Quotes available upon consultation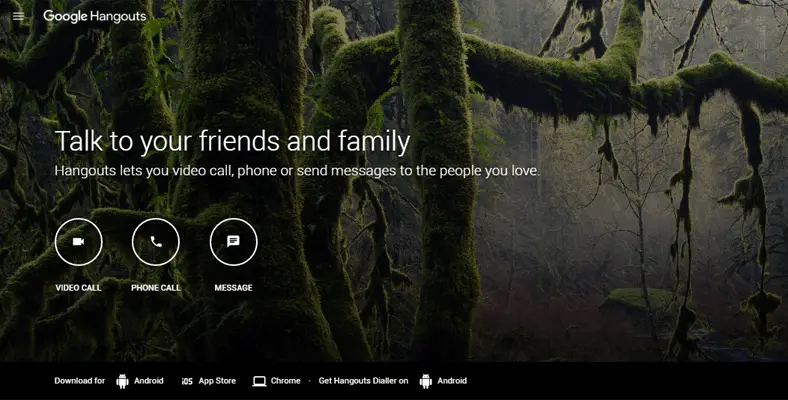 Suitable for educators, marketers, enterprises, and government; Business Hangouts is a solution for all that was founded in 2016. It is a robust and reliable software solution that even offers YouTube streaming. This is too a browser-based solution that does not require application downloads. The product is available in 7 seven languages.
Features:
Easy customizations for the sign-up and thank you pages
Share screen option available for representing statistics and ideas
G Suite integration available
Moderation controls for audio, videos, and chats
Editing recorded webinars is simple and easy via YouTube
Automatic reminder emails are sent across the networks
Calendly integrations for scheduling webinars and sending automated reminders
Detailed reporting statistics on attendees after the event
Always-on video meeting rooms that are active 24/7
Pros:
Simple to use and affordable
Can support 5000+ webinar attendees
Ability to conduct unlimited webinars
Intuitive and friendly user interface
Cons:
Slower on mobile phone
Only works with a Gmail account
Lowered performance on slow internet connectivity
Limited features compared to competitors
Pricing:
Lite: 25 attendees; $25/month/host
Pro: 100 attendees; $65/month/host
Business: 200 attendees; $119/month/host
Custom Package: Quotes available on consultation
Conclusion
To get people to attend your webinar, here are some simple tricks to follow:
1. Choose a trending topic
The topic should be in your audience's interest. The promotional emails should contain unique stats and facts about the topic to attract them.
2. Attractive Forms
The registration and thank you forms should be visually attractive and its design should be simple. The more you'll customize these forms to showcase your brand value, the more registration and attendees you will witness.
3. Choose the right day of the week
If conducting a webinar, consider Tuesday as the hosting day. It is believed that it is the most effective day for getting the attendees' attention.
4. Best Promotion Days
The best promotion days are recommended as Tuesday, Wednesday and, Thursday. Try and run a promotion campaign these days for gaining more registrations.
5. Time Limit
Do not exceed 30-40 minutes time span as anything beyond that would look stretched. Stick to the points while demonstrating passion, humor, and confidence.
This was all about it! These were the best webinar software that is trending right now. When attending a webinar containing only pre-recorded videos or PowerPoint presentations with captions, FlexClip, a free and powerful online video maker, may also be your best option. In case, we missed out on your favorite software, feel free to comment in the section below. We'll try and include it next time.