If your existing patients are satisfied with your medical services, they will blow the air about it. And your website may be the first place to leave a review. Still, don't have a website for your medical practice? Well, you're losing a large chunk of potential patients. From now on, enjoy the list of web design templates to take the easy way out. Remember, the more robust and effective is your website, the better it can flourish your business. And enough whining about the lack of coding skills. In today's world, everything is made easy to help you stay on top of the heap. And medical HTML5 templates could be your winning tool in achieving your goal.
If done right. your website depicts all the services and offers you provide at your medical establishment. Also, it should save people's time by offering them to make an appointment online. Without a website, you lose sixty percent of potential clients who conduct online research before making an appointment. If patients can't find you, they won't come, right?
Best Medical HTML5 Templates For Dentists, Clinics, Doctors
That's where the ready-to-use website template may be your best bet in building a modern website. First, you get what you pay for. All you have to do is to make any changes you want without anyone's help. Also, you get a responsive and optimized for SEO practices solution that can help increase your traffic. Anyway, the list of reasons why go for medical HTML5 templates has no end in sight. And you can enjoy it once you try it.
Spincare – Novibuilder Medical Website Template
Patient loyalty is becoming more difficult to achieve. Yet, you can build it with the help of a modern website that offers a solution to a problem. Spincare is a modern specimen of HTML medical templates built with Novi builder. Responsive, optimized for the best SEO practices & fast speed load, Spincare can pull in prospects like a magnet. Even if you're a newbie, you'll be able to make any changes you need without anyone's help. Need to extend your website's functionality? Well, nothing could be simpler. Add any third-party code and bring the effect to the desired change.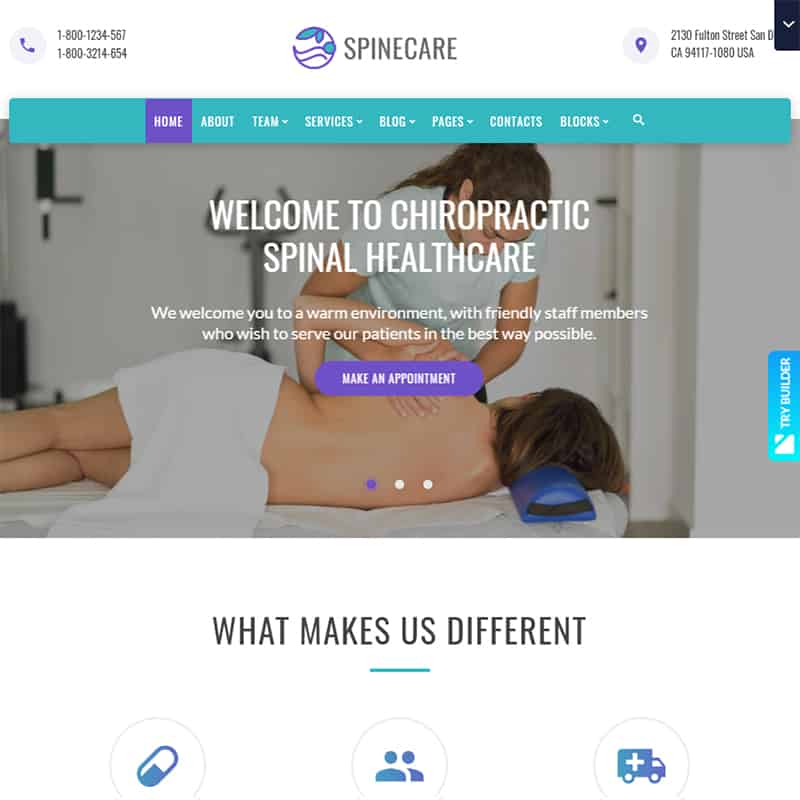 DentaCare – Novibuilder Dentist Website Template
You are a great dentist. As a great dentist, you care about your services and patients. In today's world, being a smart dentist means having a good dental clinic website. The good one built with DentaCare. Clean, responsive and optimized for fast loading speed, DentaCare is worth the hype. Also, nothing is better than a website that is ranked high on SEO results. As a result, your dentist website has a better chance to grow conversions even despite existing competition. Got a compliment from a client? Forget not to promote it.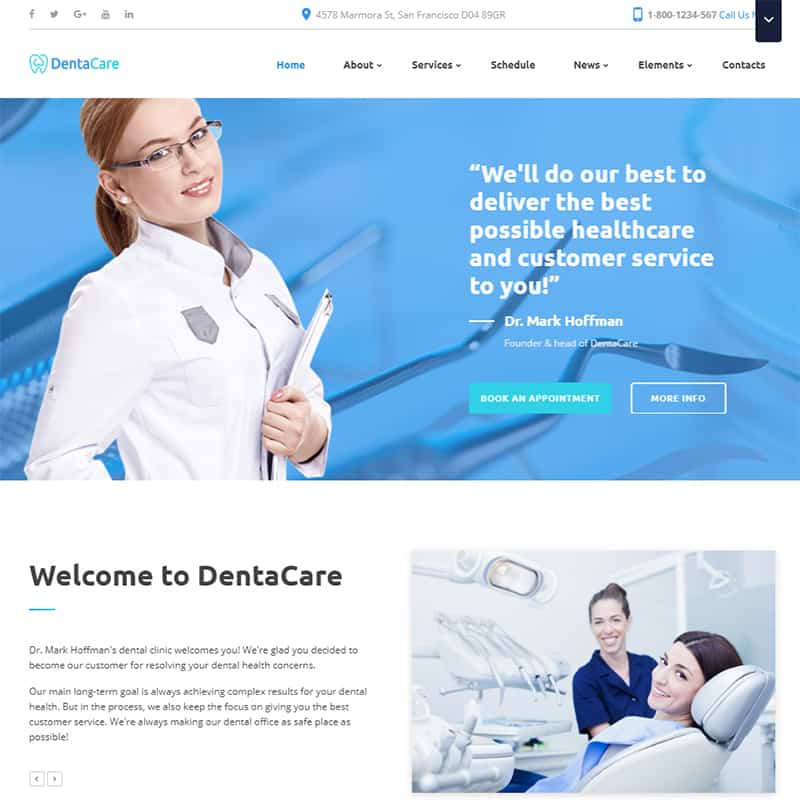 Sense – Psychologist Multipage HTML Template
Where do patients look for psychological help first? Indeed, online. Does your website have a hook to stand out? Enough losing a significant amount of business potential, make your website shine with Sense. This is one of the best medical HTLM5 templates that can add interest to your pages. Indeed, responsive from the ground up, it ensures your website looks awesome no matter what. Thanks to the Parallax effect, it's easy to grab your visitors' attention. At last, keeping your blog relevant is just the way to do it.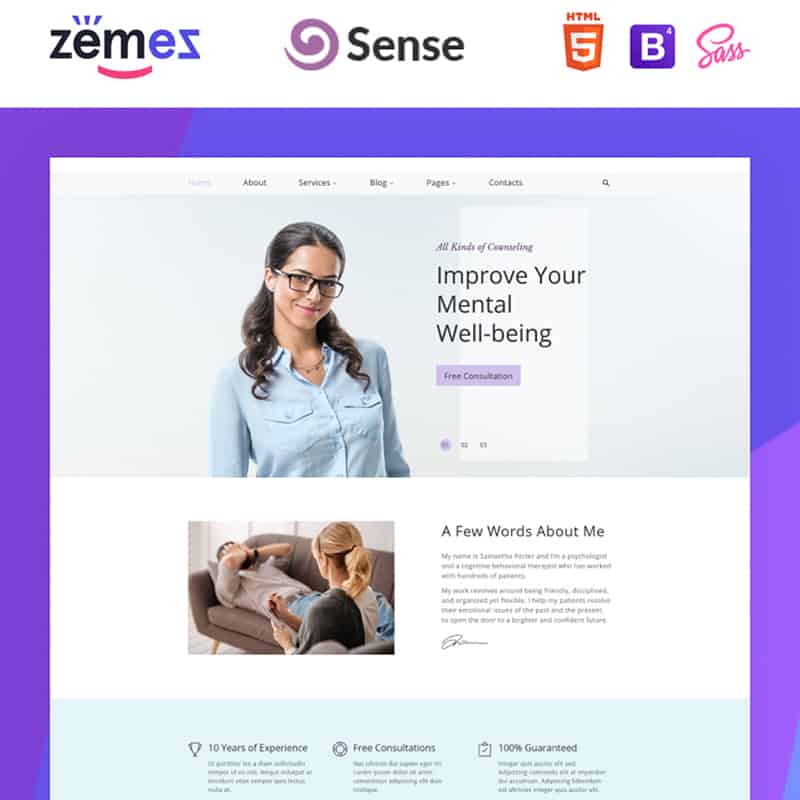 Medina – Diagnostic Center Multipage HTML Template
For most people these days, a business or product doesn't exist if it cannot be found online. Especially, when it comes to medicine. Does your diagnostic center have a good online brand presence? Medina could be a perfect choice for any medical establishment, diagnostic center or clinic. Indeed, it's a premium medical HTML template, which offers you nothing but the best. First, it comes with W3C valid and SEO friendly code. Second, the amount of UI elements & blocks simply abounds. At last, the Appointment Manager and the powerful search engine would be a huge help for your clients.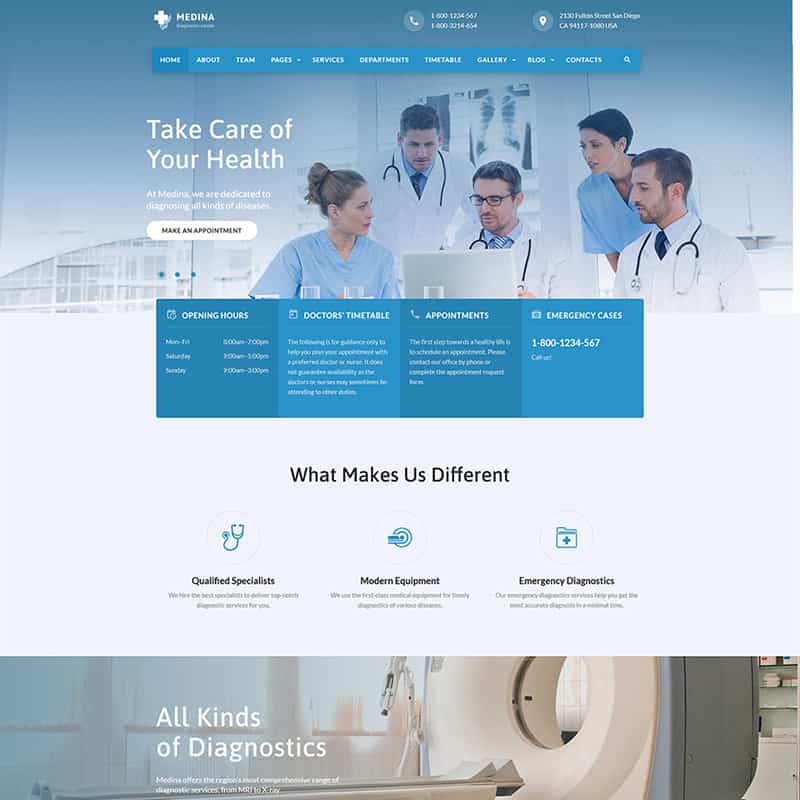 Alfa Health – Modern Doctor Multipage HTML Template
As a medical pro wanting to grow your patient base, a website is a priority. You know that today people are in a hurry. So, save your prospects' time and let them make appointments directly online. Alfa Health is another great health care HTML template designed for medical websites of all kinds. Clean, nice and fresh, it can help make your online presence shine and influence audiences. Bundled with a set of pre-designed pages, it can present the whole set of your products or services. Indeed, the appointment feature is a huge help, especially millennials appreciate it.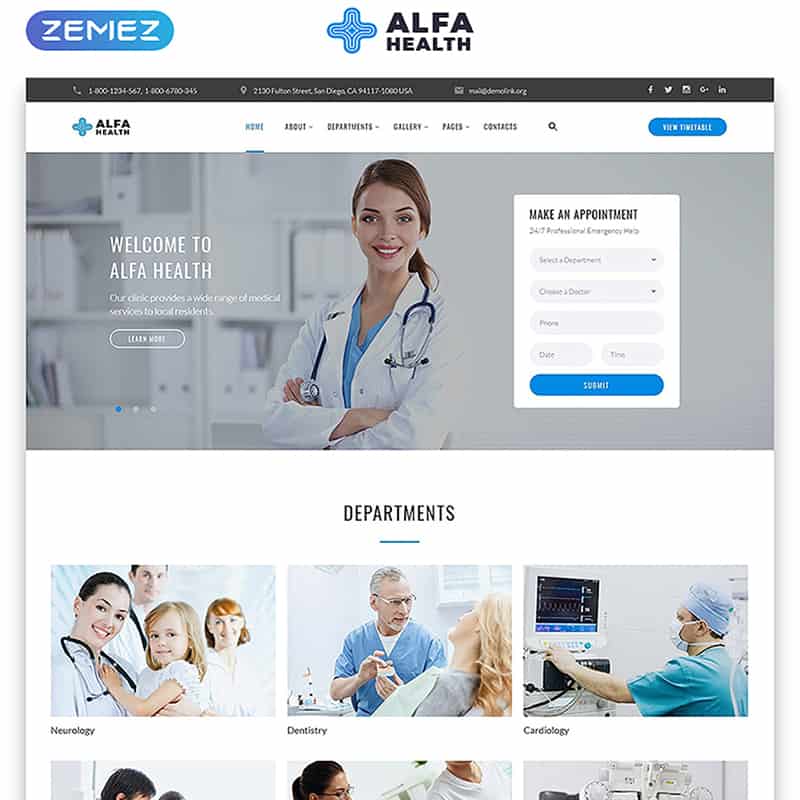 Global – Dental Center Multipage HTML5 Template
Every dental practice is unique and different. So, what makes your dental clinic stand out from the rest? Caring side, price or service? No matter what, prove it on your website's homepage. Today's world is dynamic and your website needs to be fresh and relevant. With Global, you can prove your authority on dental services and build trust with your patients. Global is a flexible medical HTML template that is easy to customize as per your needs. Also, a huge set of UI elements & blocks allow you to go as creative as possible with your dental practice goals.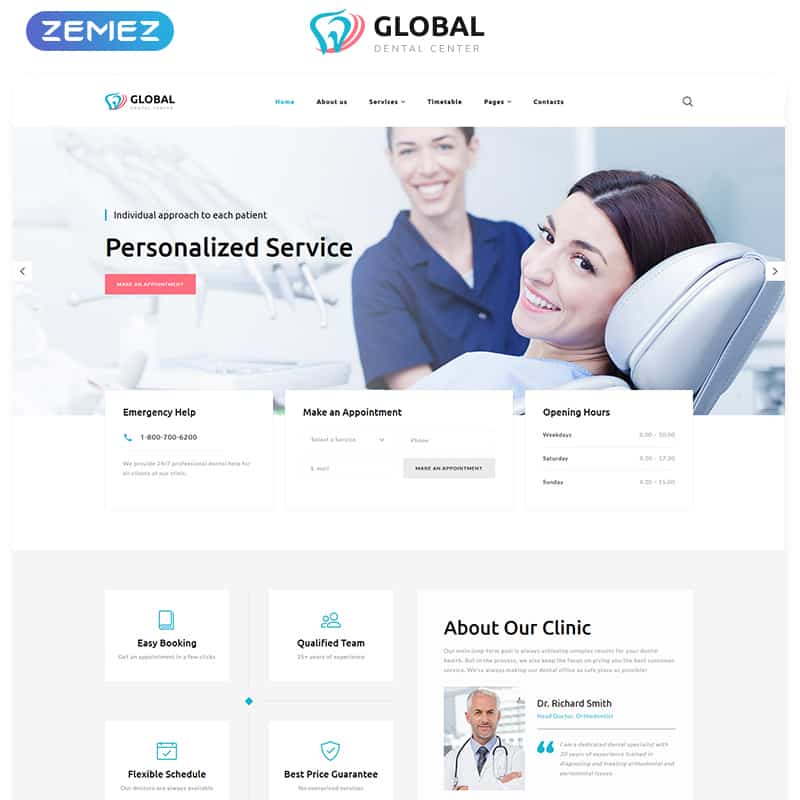 Pharmaton – Modern Drug Store Multipage HTML Template
Its time to showcase your pharmaceutical services to the world by listing your website on the higher positions of search results. And the best way to do this is to build a modern website in line with the best SEO practices. In addition, a responsive layout and optimized for fast loading speed code would be a nice extra. Lucky you are to know that Pharmacy offers you to do this with no coding fuss. Modern, fresh and clean, it stands out from the other medical HTML templates on the list. Also, it comes with a background video to help you set up a lovely and more expert looking resource.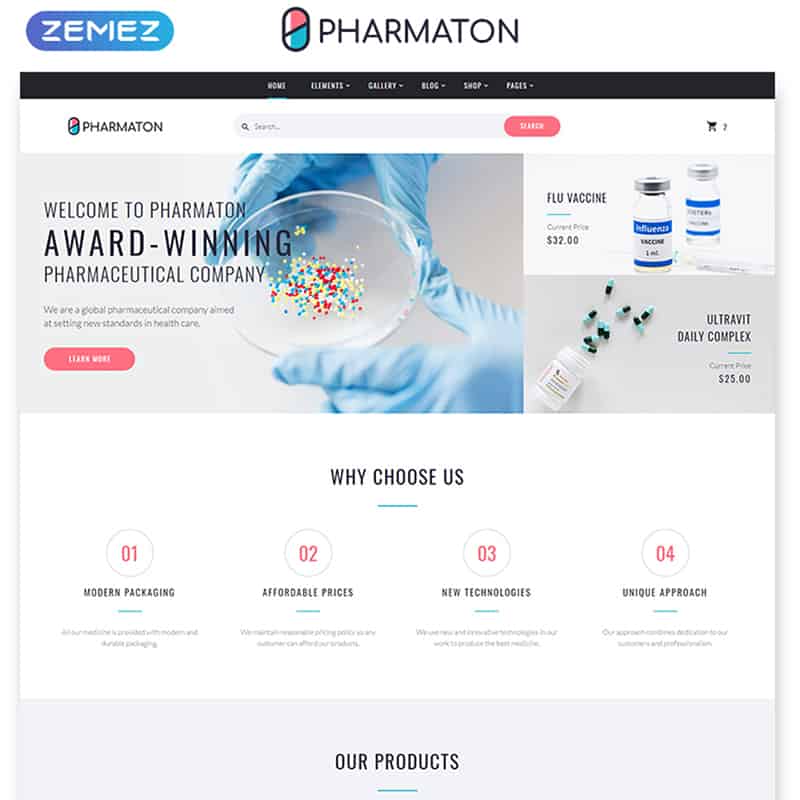 Prodent – Clean Dentistry Multipage Bootstrap Website Template
Many dental patients rely on the internet for search and dental care information. When on the lookout for a medical template, Bootstrap framework would do a lot of good for your website. If you want to enhance your marketing effectiveness, let Prodent help you achieve your goal. First, it ensures a flawless performance on all screens, so your website will keep the top of its rankings. Also, your prospects will save time while making an appointment online. Clean and clutter-free, Prodent is easy to navigate and browse. At last, the Parallax effect will add a bit of extra vibe to your web page.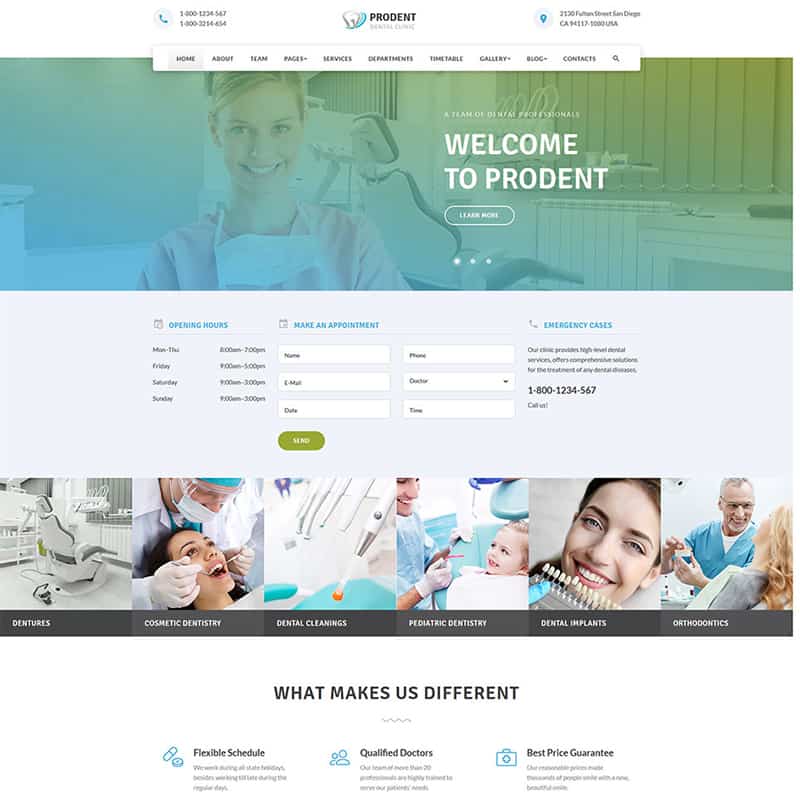 Clinic – Medical Service Multipage HTML5 Template
With the heavy medical competition out there, are you getting the desired demand from online presence? If not, you need a redesign. No matter what niche you are in, Clinic would be a perfect choice for all medical websites. Well, the number of HTML medical templates abounds, yet, Clinics sticks out a mile. Just because it's responsive, clean coded and optimized for fast loading speed, it's definitely worth your time. The best thing that it eliminates the need to call in pros and allows you to do all the desired changes on your own. Ready to check how long your creativity can go?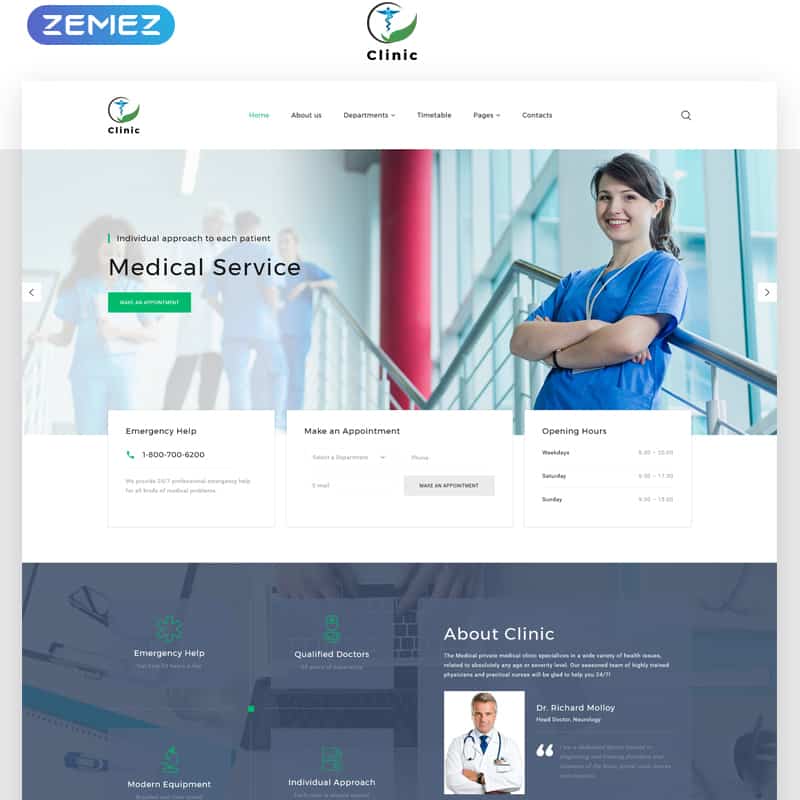 Dental Clinic – Responsive HTML Website Template
Looking forward to growing your dental practice? Is it you who your prospects are going to find in the first place? Once you decide to go for Dental Clinic, your site-building journey will be nothing but fun. Highly responsive and beautiful, Dental Clinic is a tidbit. Optimized for SEO and fast loading speed, it can help grow your brand. Besides, megafooter and the Events Calendar functionality is included, too. Need more features? Time to give this premium specimen of the best medical HTML5 templates a go.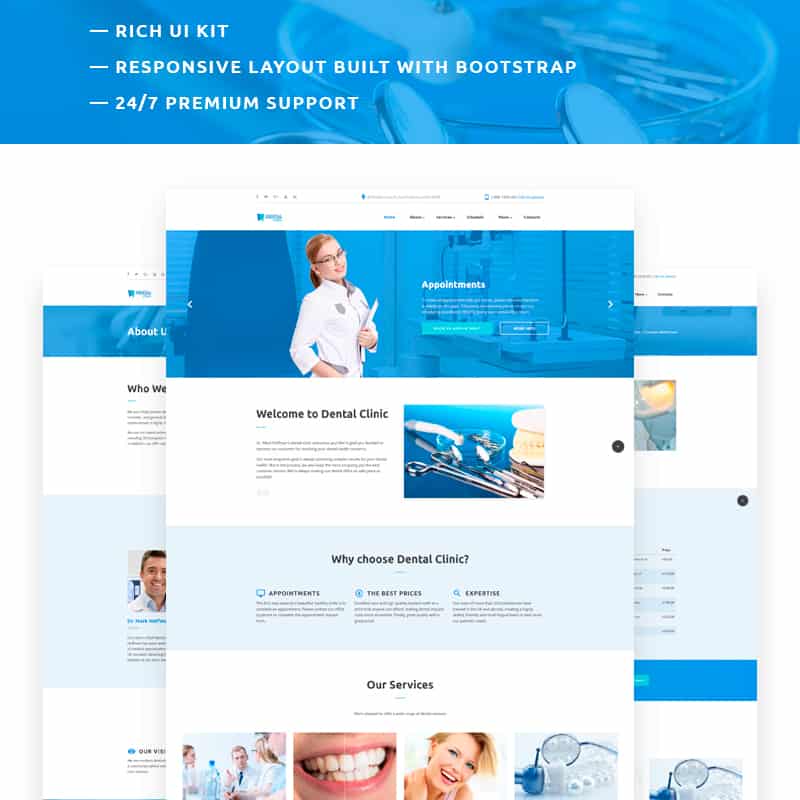 Terra – Responsive Psychologist Multipage HTML Website Template
Does your website offer some tidbits to help build trust with your psychologist brand? Well, customer reviews as such, would be a huge help for your business. Getting your website listed on the first page on the search engine results will add coins to your karma bank. With Terra, it can become much easier to achieve your goal. Thus, apart from a set of ready-made pages, this medical HTML template comes with a rich UI kit. So, there's nothing to stop you from revamping your online image. Afraid of a skill gap? Don't dampen your spirit, building a website with Terra is easier than you think.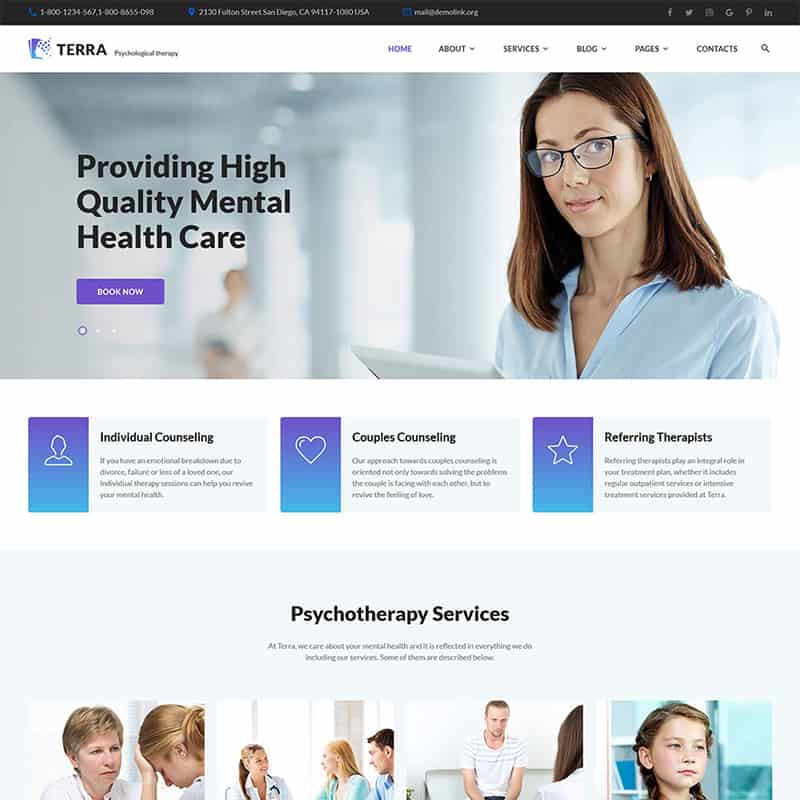 Healthia – Medical & Healthcare Clean Multipage HTML Website Template
As a medical pro, you have to wear multiple hats to make your business run effectively. Yet, one thing that you can avoid is to become a web developer. With Healthia, there's no need to become a geek. It's enough to get your medical practice off the ground with one of the best HTML medical templates out there. Responsive, easy to navigate and customize, Healthia comes with everything you need to get started. As a bonus, it comes with several web forms to help you broaden your customer base.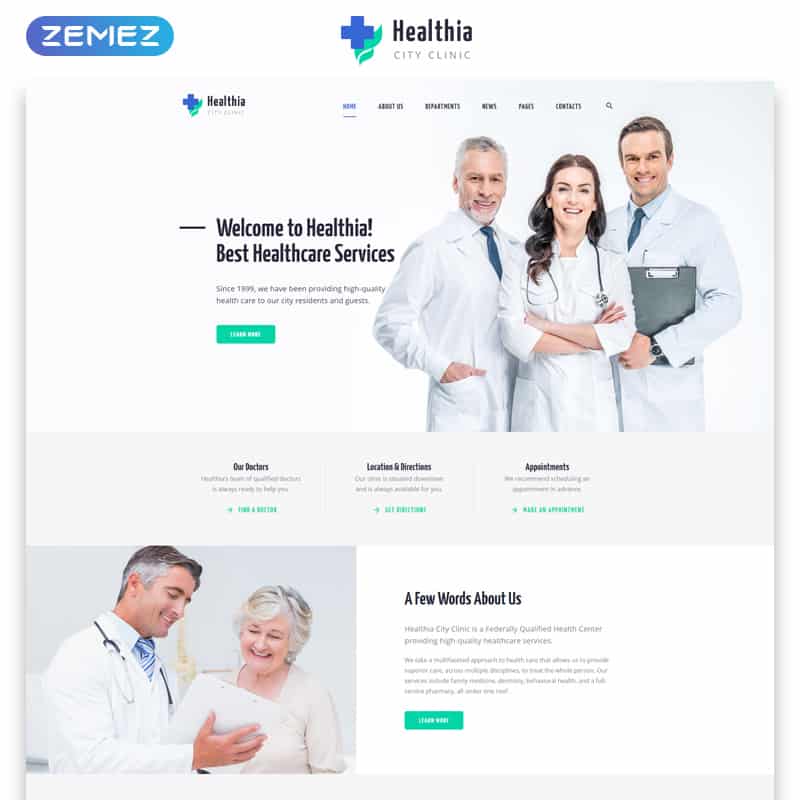 Optometrist – Responsive Medical Clinic HTML Template
People trust what they see online, and they see it only if your content is search engine friendly. Making your website SEO-friendly requires you to use a medical HTML template built in line with the best practices. Optometrist is one of those examples, in fact. Want to introduce your team? Go ahead, a rich UI kit will come to your help. Do you have a staggering amount of rave reviews? Great, show it off on your homepage sliders. And what's important, your website will always look flawless n matter what.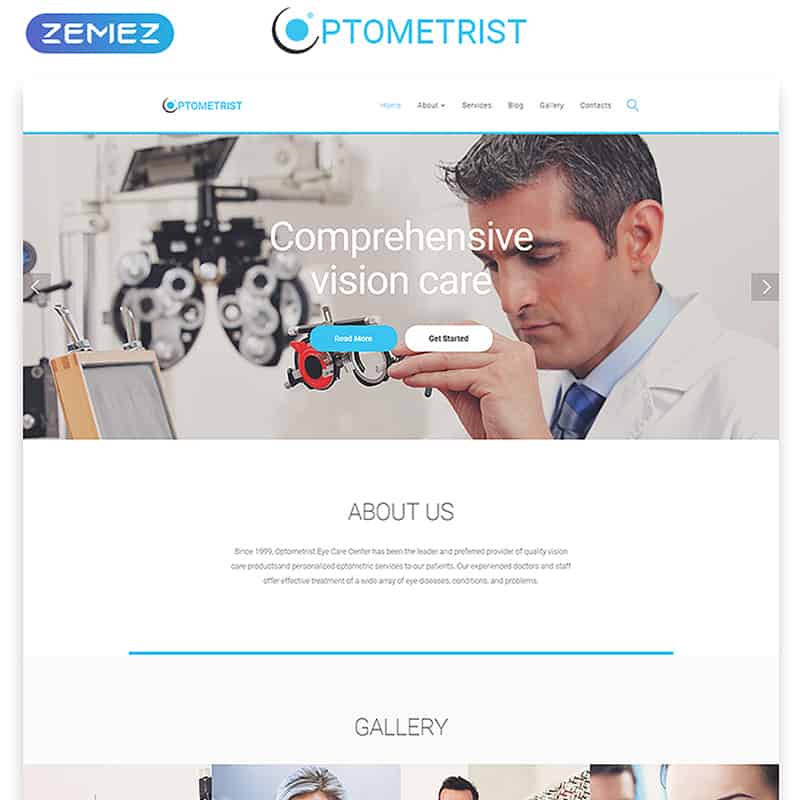 Pharmacy – Medical Multipage HTML5 Template
In order to promote your medical brand in the virtual world, a website that appears top in the engine results will win all the glory. Struggle to build a robust online presence? Give Pharmacy a try. Just because it's a premium health care HTML template, it's possibilities are almost endless. Enough losing potential audience, it's time to create a wide patient base. Depending on how you want to be perceived by users, tweak your page layouts until you're proud. No secret tricks, just the power of Pharmacy will be there for you.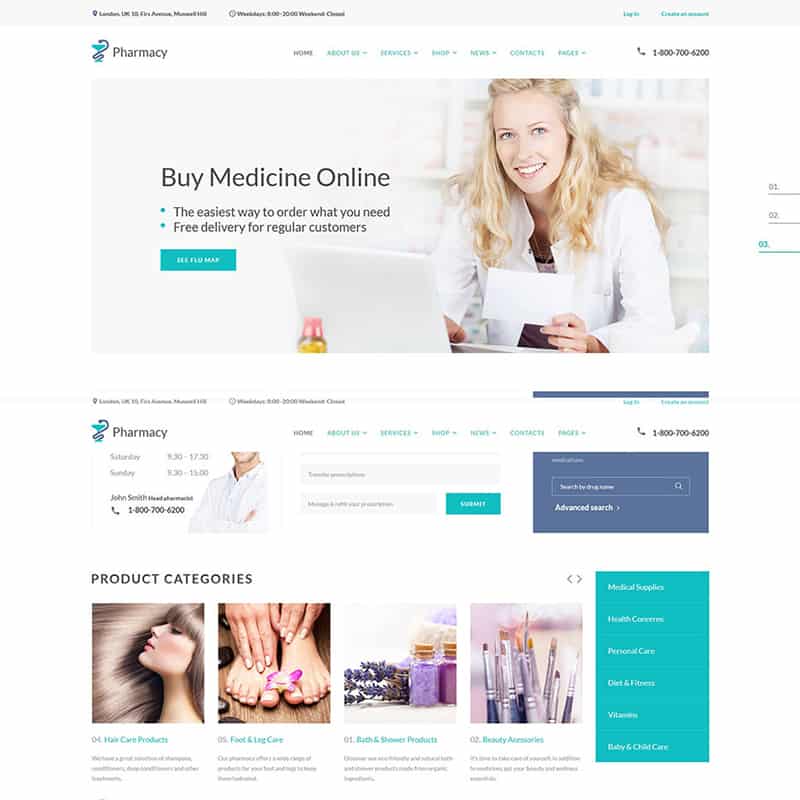 Chiropractic – Alternative Medicine HTML Website Template
If your medical center doesn't offer traditional therapy, make sure it's visible on your website. This type of practice has its own fan base that is also looking for your services online. To help them find you quicker, Chiropractic could be your best bet. It's a perfect solution for diagnosis, spinal, manipulation or chiropractic websites. So, save time right from the start. Take advantage of its pre-designed pages, rich UI kit, and SEO optimized code to keep your website's ranking top. At last, its minimalistic design will help you highlight your offerings on any modern device.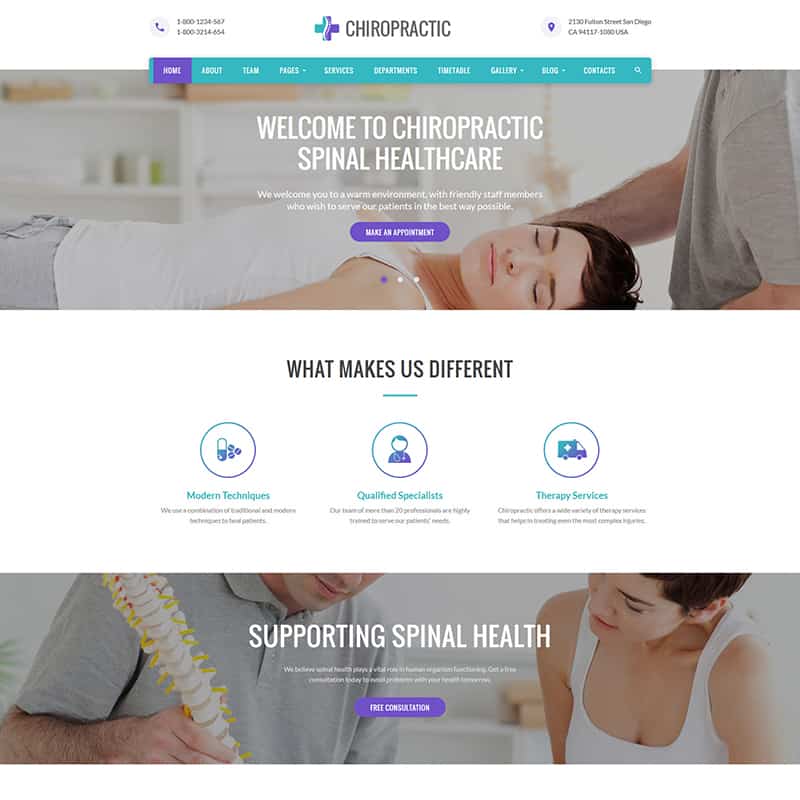 Wrapping Up about Best Website Templates for Your Medical Business
Without a doubt, patient loyalty is becoming more challenging to achieve. If your website doesn't serve you the way you need it to, there's a solution. Beef up your online images with one of the best HTML medical templates on this list. Even if you haven't had your fingers wet in HTML before, there's nothing to worry about. It's one of the go-to tools that have you a lot to offer. And skipping a lot of the time-consuming site-building work is one of its perks. Have you already experienced any of the medical HTML5 templates? Leave a comment and let me know your verdict.